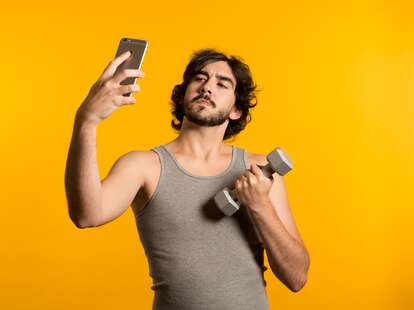 Cole Saladino/Thrillist
Cole Saladino/Thrillist
Congratulations! It's 2016, and you're going to drop those pesky 20lb. And eat healthier. Oh, and sleep more. Good for you!
But the depressing truth is that we're all a bunch of quitters, and only 8% of us will actually follow through on our New Year's resolutions. Improve your odds with a little technological help and sync up with these popular health and fitness apps destined to whip you into a fitter, happier, and healthier person.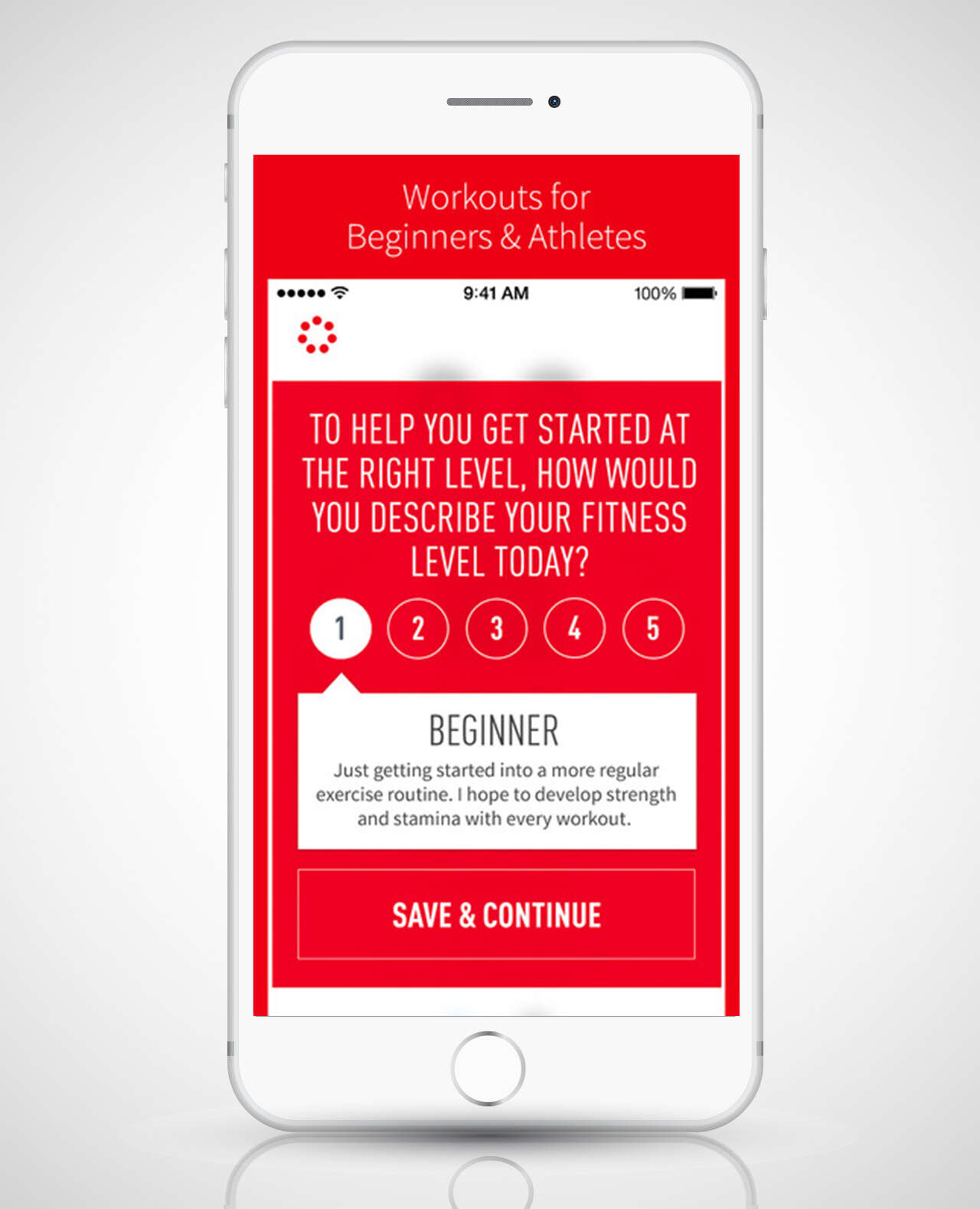 7 Minute Workout
Who it's for: Aspiring fit-freaks who'd prefer the least pain for the most gain
iOS: Free
Android: Free
Modeled after what scientists determined to be the most efficient high-intensity workout, this popular app shows you how to squeeze in a highly effective seven-minute sweat-fest using only your own bodyweight and a selection of routines.

Simple Steps
Who it's for: People trying to pick up healthier habits
iOS:Free
Android:Free
By gently nudging you to drink another glass of water, or include some extra vegetables in your next meal, Simple Steps bases its functionality on the notion that you have better and more long-lasting success adopting a healthy habit when it's introduced slowly, and not overnight.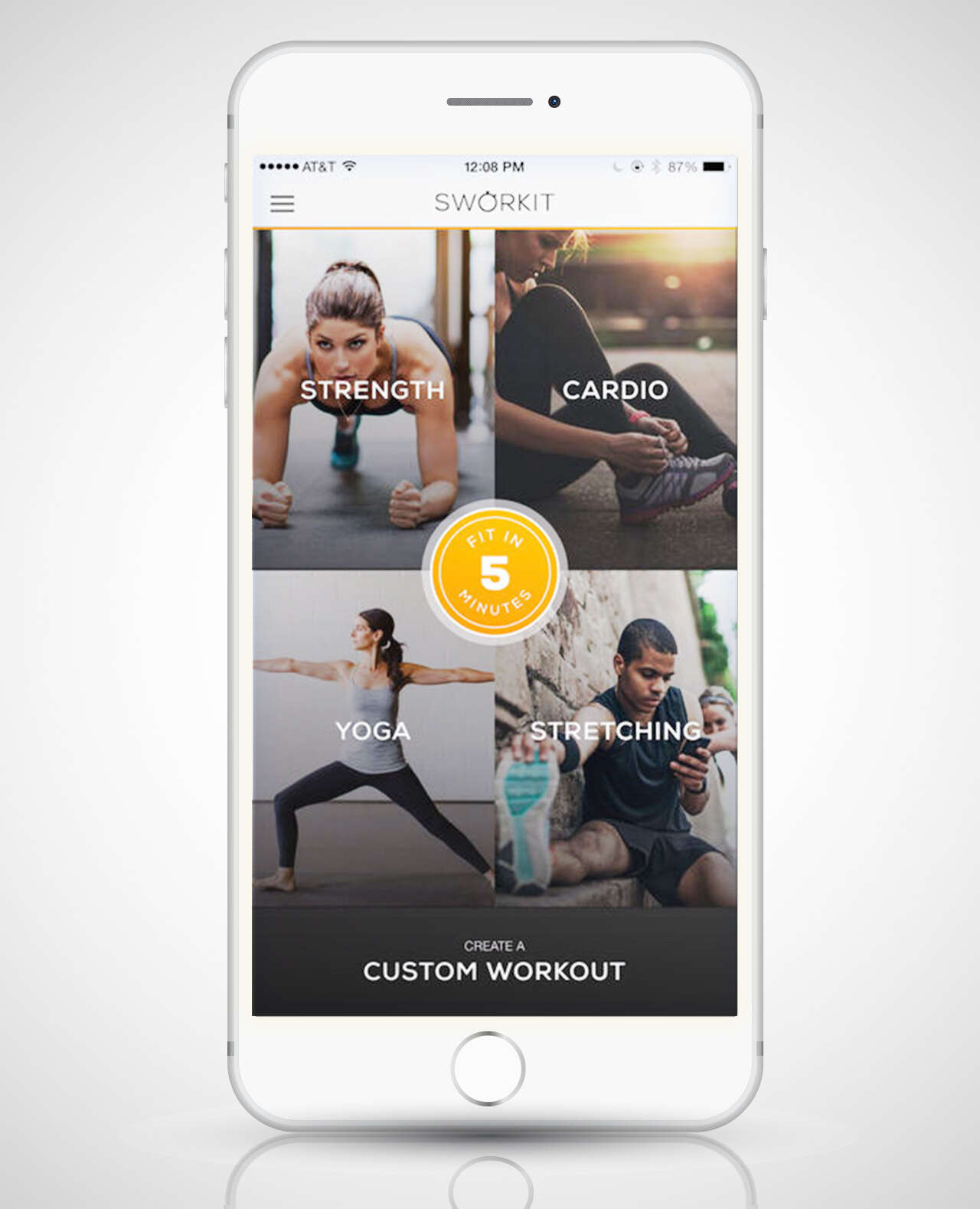 Sworkit
Who it's for: Workaholics trying to squeeze workouts into their crazy schedule
iOS:Free
Android:Free
Plug in a time frame and the type of workout you're looking for and Sworkit culls together a custom sequence of trainer-guided exercise videos for you to follow. None of them require any weights or extra equipment, so you can whoop yourself into shape even while you're on the go.

Headspace
Who it's for: Anyone in need of a meditation routine
iOS: Free ($12.99 per month for premium subscription)
Android: Free ($12.99 per month for premium subscription)
Touting itself as a gym membership for the mind, Headspace has generated some megabuzz for its on-demand guided meditation sessions, which last anywhere from two to 60 minutes, and help you relieve stress and worry, maintain focus, and smile more without requiring you to go full hippie-dippy meditation guru.
Sleep Cycle
Who it's for: Anyone in need of a better night's sleep
iOS:Free
Android:$.99
Sleep Cycle is a kick-ass alarm clock that prevents you from feeling groggy when you wake up, by stirring you awake during your lightest period of sleep. It works like this: you set a time you need to be up by, rest your phone somewhere on the bed, and let its built-in accelerometer track your body movement/REM cycle over the course of the night. Once it's calibrated to your cycle it will sound the alarm by the time you need to be up, but only when it senses you're in your lightest period of sleep. It also provides a plethora of sleep stats (duration, quality, etc.) for days and weeks past so you can get a feel for your slumbering habits at a glance.

C25K
Who it's for: Fitness-phobes who want to start running
iOS:Free
Android:Free
Designed to get first-time runners ready for a 5K in under two months, C25K helps get you into a three-a-week workout routine so that you're in the sort of shape you need to be to crush any 3.1-mile course.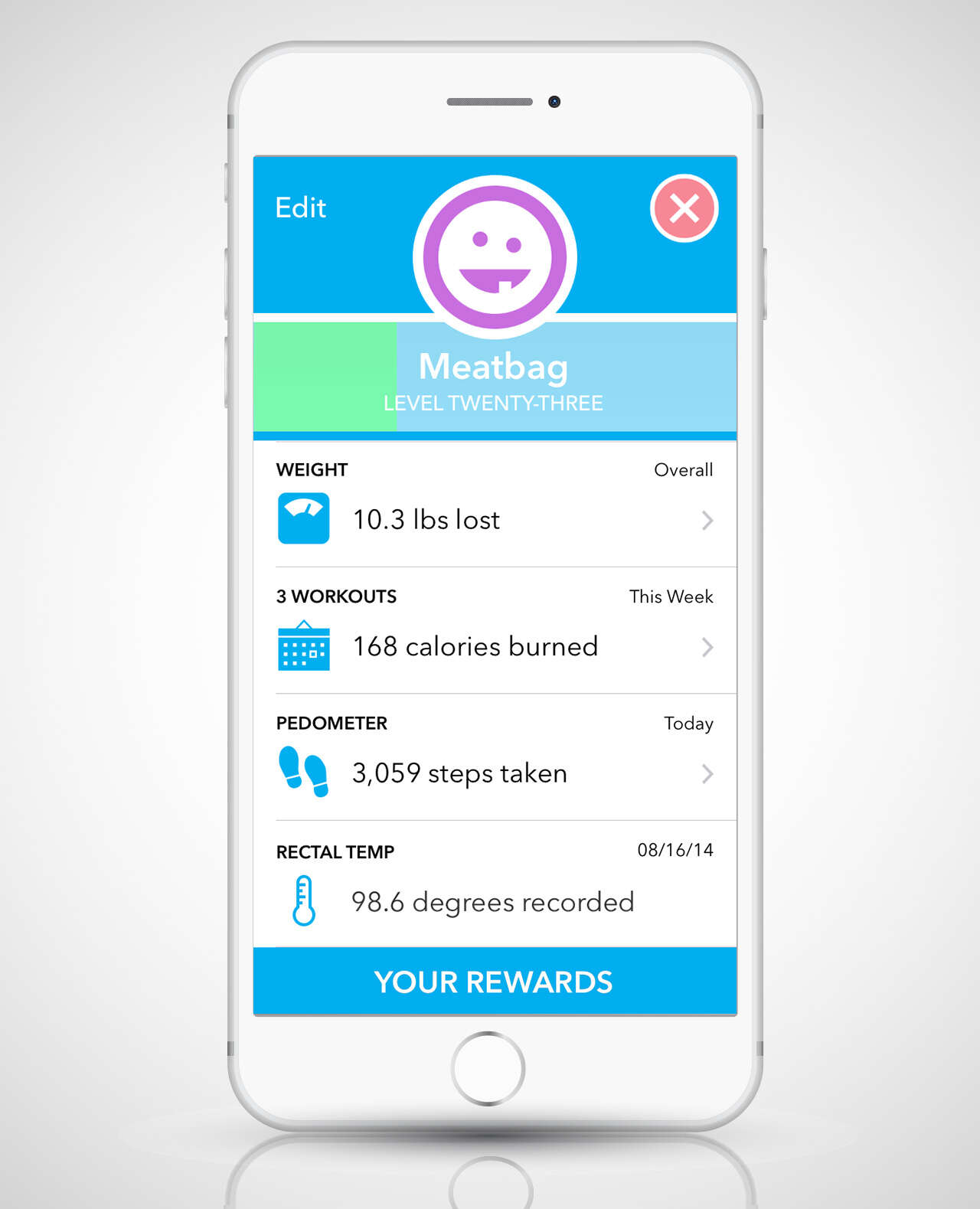 CARROT Fit
Who it's for: Anyone in search of a sarcastic and sadistic virtual personal trainer
iOS:$2.99
Combining scientifically proven workout routines with a healthy dose of ridicule and shame, CARROT Fit acts as the disembodied drill sergeant you need to stay on track.

Calm
Who it's for: Anyone desperately seeking solace on the fly
iOS:Free
Android:Free
Whenever you're feeling swamped and stressed, whip out the Calm app (or hit the desktop version at Calm.com), and queue up a quick meditative session -- lasting anywhere from two to 20 minutes -- complete with soothing sounds, guided relaxation, and peaceful animated imagery.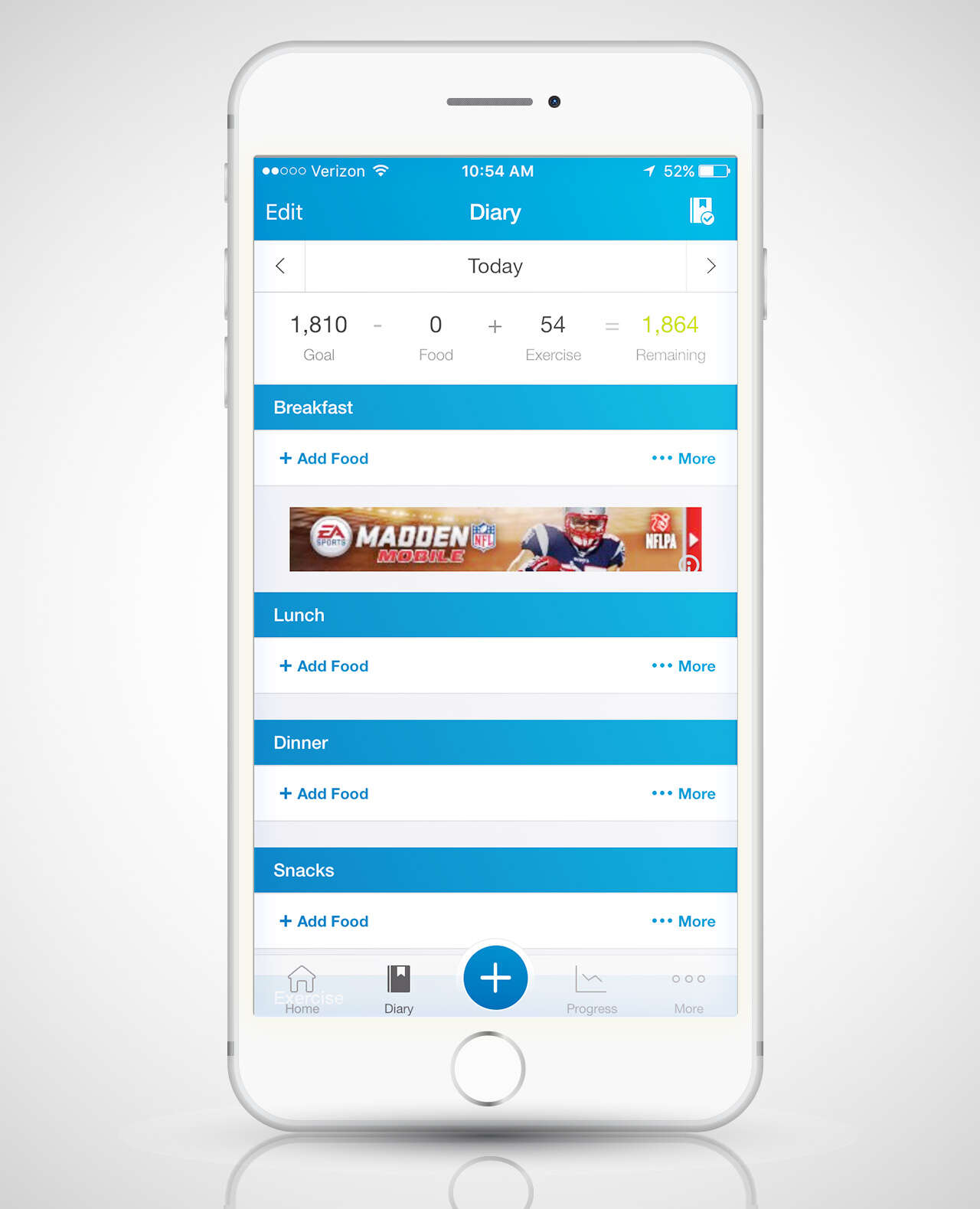 MyFitnessPal
Who it's for: Weight watchers looking for an all-in-one diet, fitness, and calorie tracker
iOS:Free
Android:Free
Syncing with over 50 different activity-tracking wearables and apps, MFP makes it insanely easy to keep close tabs on your daily intake and exertion, providing the sort of at-a-glance intel that can help you drop weight faster and more efficiently.

HealthyOut
Who it's for: Dieters in search of healthier restaurant meals
iOS:Free
Android:Free
When you don't feel like consuming an entire day's worth of calories on dinner out, HealthyOut provides a comprehensive guide to the healthiest dishes at nearby restaurants, including fast-food joints you might not even realize offer the good stuff.
Sign up here for our daily Thrillist email, and get your fix of the best in food/drink/fun.
Joe McGauley is a senior writer for Thrillist. He's resolved to use more apps this year.