Screenshot via Peak/Cole Saladino
Despite all the ill-conceived Snapchats, egregious brunch Instagrams, and repetitive Tinder swipes, there are ways to use your phone to get smarter, believe it or not. Next time you feel your mind slipping away into the numbing light of your screen like a zombified bug to a zapper, give it a swift kick in the ass with one of these eight brain-boosting apps. The future of the human race will thank you.
Peak
What it does: Gives your brain a workout to improve memory, problem solving, attention, and creativity
iOS:Free
Android: Free
Designed by neuroscience and gaming experts, Peak lets you select which areas of your mental improvement you'd like to focus on, then presents you with a series of personalized daily challenges, puzzles, and games to target those particular cognitive skills.

TED
What it does: Lets you watch any TED Talk on demand
iOS:Free
Android:Free
It may feel as though we've reached peak TED Talk, but the organization (whose name is an acronym for Technology, Education, and Design) continues to churn out some seriously inspiring and mind-expanding discussions from the world's greatest minds. The app gives you access to the full library of videos -- you can even save playlists to watch offline, which makes it a great commuting companion for those of us whose schlep to the office requires going underground.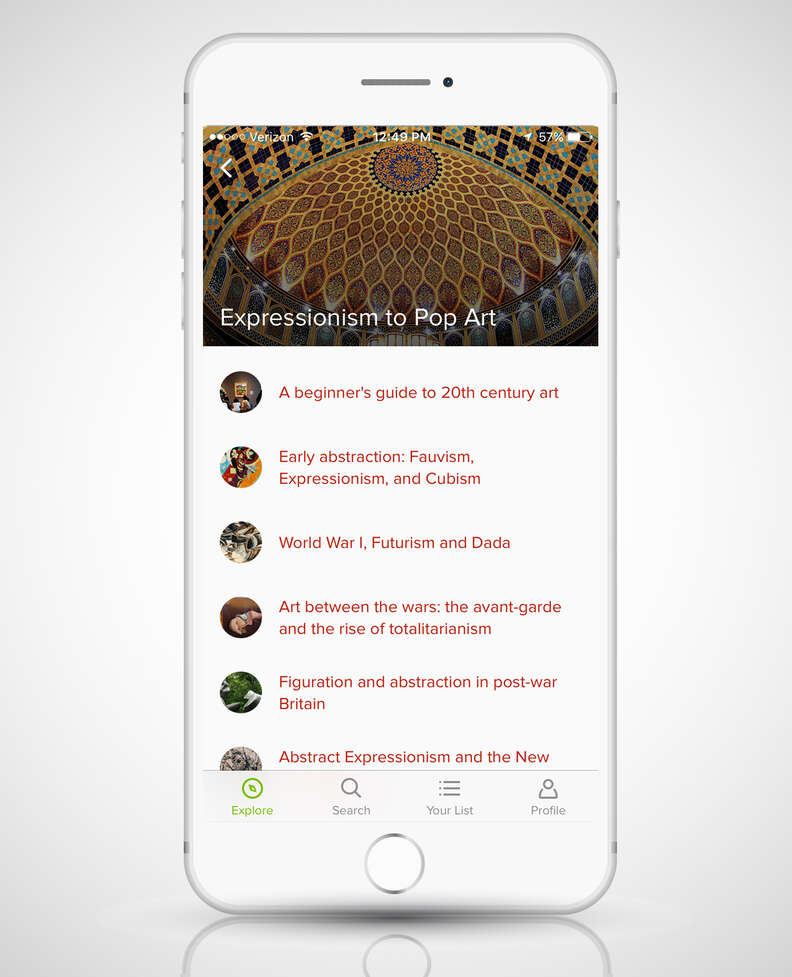 Khan Academy
What it does: Gives you mini teaching lessons about whatever you're interested in
iOS: Free
Android: Free
Windows:Free
Like having an entire university's worth of academics at your fingertips, the Khan Academy app provides access to over 10,000 videos that explain a wide swath of things you might have snoozed on in school, from history to science, math to economics and finance, and the arts and humanities. The best part, though? No homework.

Longform
What it does: Curates the best long-form journalism from around the web
iOS:Free
It's easy to let the deluge of listicles and bite-sized news wash over you all day long, but for people who prefer to consume stories with a little more depth, Longform is here to keep you well fed. The app, which is like an RSS feed exclusively for great long-form journalism, allows you to follow individual writers and publications, and even curates a selection of "best of" lists and staff picks.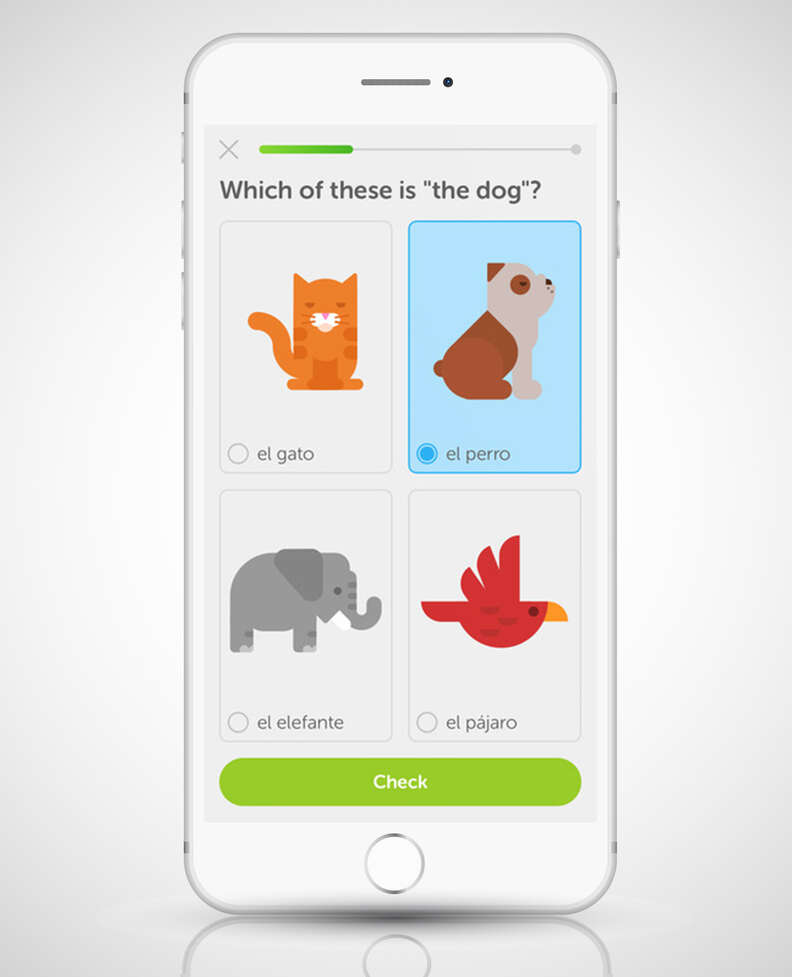 Duolingo
What it does: Teaches you a foreign language using games
iOS:Free
Android:Free
Windows: Free
Rated one of the best apps of the year by Apple, Duolingo gamifies the whole process of learning a foreign language, serving up bite-sized lessons so that you're never overwhelmed, and making it a hell of a lot more fun to conjugate verbs than it ever was under the watchful eye of a cranky high school teacher. And it doesn't just support your run-of-the-mill Germanic languages -- it offers lessons in everything from Russian to Esperanto.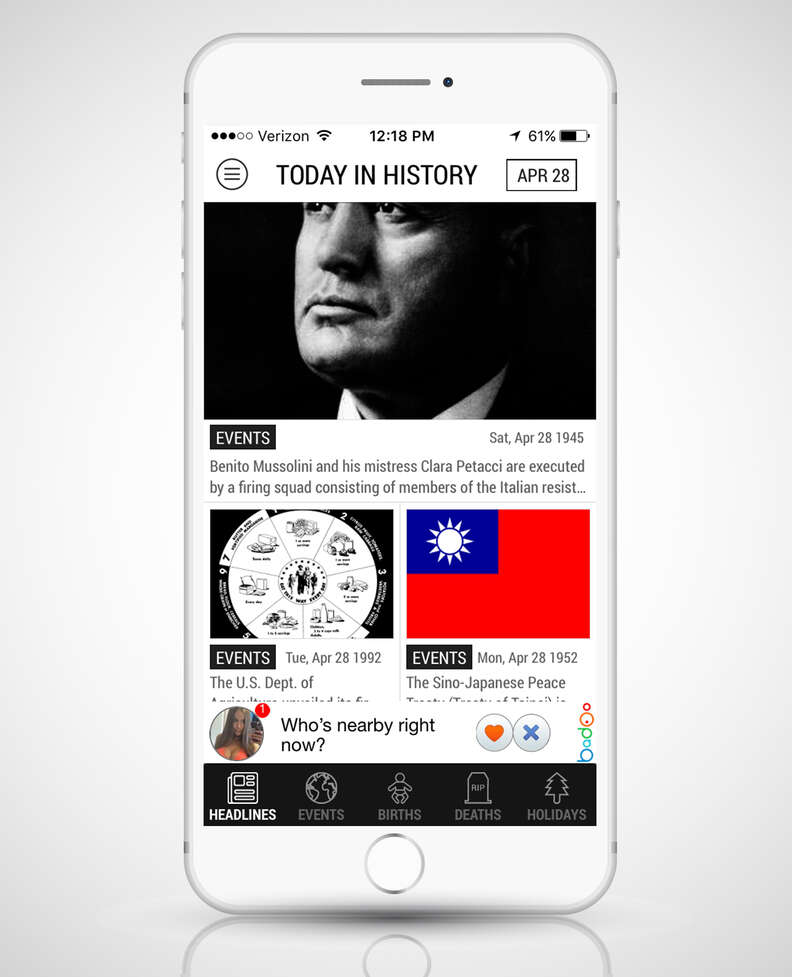 Today in History
What it does: Clues you into who was born, died, and what happened on today's date
iOS:Free
Unless you're a rabid history buff, extensively reading about the past isn't always super interesting. That's where the value of TIH lies -- it basically tricks you into learning about history by presenting you with quick facts about interesting or notable past events that happened on today's date.

HowStuffWorks
What it does: Answers questions about random stuff we've all wondered about
iOS:Free
Android:Free
Windows:Free
A companion to the ultra-popular podcast of the same name, this app is basically an archive of all the shows its ever produced, plus related videos and articles for all the content that's ever been covered, which includes subjects as diverse as "How Does Skywriting Work?" and "Why Does Beer Get Skunky?"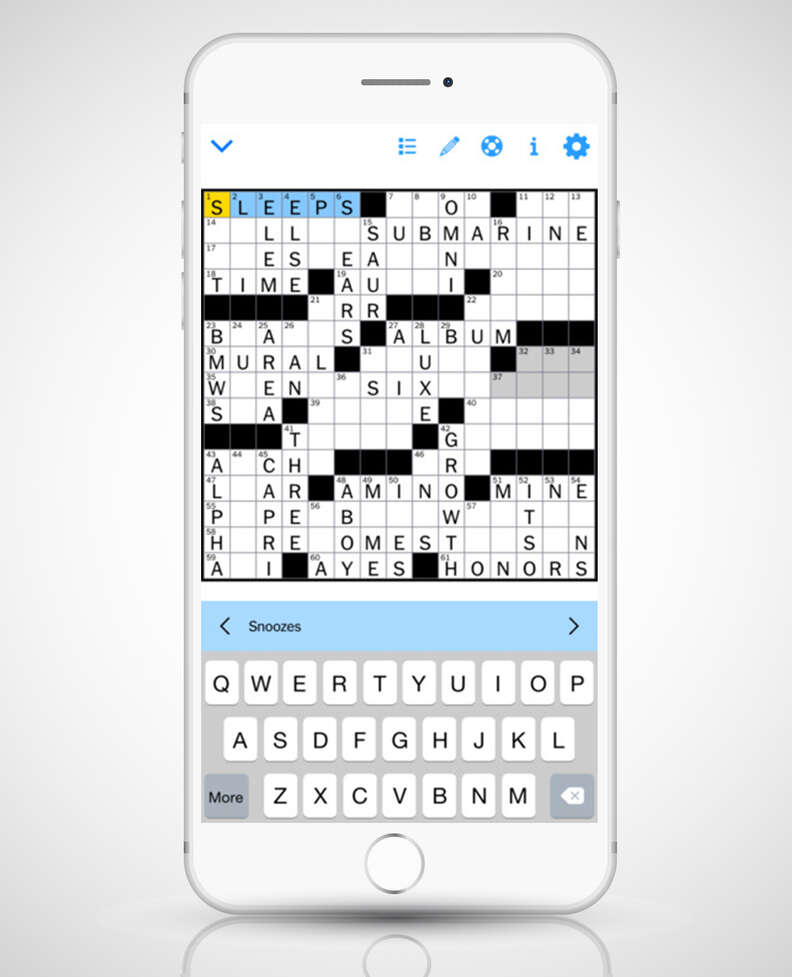 NYTimes Crossword
What it does: Gives you access to the world's toughest crossword puzzles
iOS:Free (for the first week)
While the one-week free trial lets you play the Times' main and mini puzzles, the subscription version (which'll set you back $7 a month) gives you the daily puzzles, plus access to the archive of the best ones from the last 20 years. So why bother taking up crosswords? Studies have shown that doing them on a regular basis can delay cognitive decline and dementia.
Sign up here for our daily Thrillist email, and get your fix of the best in food/drink/fun.
Joe McGauley is a senior writer for Thrillist and genuinely upset none of these made the cut.