There are a boatload of good reasons to be an Amazon Prime member 365 days a year. But July 12th -- that's today! -- it will be especially advantageous. Get ready, people, it's Amazon Prime Day!!!! To celebrate, we're updating this article all day long to keep track of the latest and greatest deals as they go live.
For its second annual holiday, Amazon is promising a blowout with over 100,000 deals in 24 hours, exclusively for Prime members. While it didn't announce any sales in advance, Amazon teased it'll be offering twice as many deals on TVs as it offered on Black Friday and Cyber Monday combined. And that's just the tip of the iceberg.
Amazon is revealing new discounts every few minutes throughout the day on thousands of items -- including plenty of weird and wonderful fare as well as a few that can only be unlocked by Alexa on the Amazon Echo -- but these rotating "lightning sales" expire and won't last all day.
The best deals on Amazon, right now (check back for updates):
We're keeping this list updated every hour with the coolest discounted items, so keep checking back:
Amazon's offering a 40%-off deal on subscriptions to Kindle Unlimited. The service, which is normally $10 a month, grants you unlimited access to over 1 million titles and audiobooks on any device.
Segway miniPRO [$699, 46% off]
KitchenAid 6-quart Stand Mixer [$248.99, 29% off]
Amazon Echo speaker [$129.99, 28% off]
Athletic shoes from Adidas, Asics, New Balance, and Mizuno [up to 60% off]
Amazon Fire TV Stick [$24.99, 34% off]
7-inch Amazon Fire Tablet [$33.33, 33% off]
Braun Series 3 rechargeable wet/dry razor [$38.99, 51% off]
Select Ray-Ban sunglasses [as low as $65 thanks to additional 30% off]
Phillips Hue smart bulb starter kit [$125, Alexa exclusive]
Cuisinart 5-in-1 Griddler [$30, Alexa exclusive]
Several HD movie downloads including Deadpool, Mad Max: Fury Road, & Sicario ($6.99, 50% off)
Polaroid ZIP mobile printer [$88.98, 44% off]
Instant Pot 7-in-1 pressure cooker [$69.99, 42% off]
$40 off any Amazon Home Service $75 or more [$40, credit applied within two days of booking]
Dewalt hammer drill kit with with screwdriving and drilling set [$160, 36% off]
Oral-B SmartSeries 7000 electric toothbrush [$89.99, 40% off]
$10 Amazon credit when you sign up for three-month Audible free trial [$0, comes with one free audiobook download for each of the three months]
Travelpro 22-inch expandable roller carry-on luggage [$134.95, 69% off]
$40 off Amazon Prime Now [$10 off today, another $10 off between 7/13 and 7/31, and $20 toward future orders]
Derek Jeter "Fenway Farewell Moment" Dirt Plaque [$39.99, 50% off]
T-fal OptiGrill automatic indoor electric grill [$99, 60% off]
Ross Henery 9-piece professional chef's knife set, with case [$97.49, 59% off]
Hamilton Khaki Field automatic stainless steel watch [$339.33, 30% off applied at checkout]
Variety of iPhone, Galaxy, Nexus, and LG phone covers [30% off applied at checkout]
Travelpro 2-piece hardside rolling luggage [$84, 40% off, with additional 30% off at checkout]
Vizio 2.1 channel sound stand with HDMI cable [$94.48, 31% off]
Fitbit Alta Tracker and Accessory Bundle [$29.95 off various packages]
Greenies Original Dental Chews Dog Treats [$10, 54% off, Alexa exclusive]
AmazonBasics Portable Bluetooth Speaker [$15, 62% off, Alexa exclusive]
Voice Remote for Amazon Echo and Echo Dot [$12, 60% off, Alexa exclusive]
Bose SoundTrue around-ear headphones II [$99.95, 44% off]
Cuisinart CSB-100 Smart Stick Variable Speed Hand Blender, Stainless Steel [$35, 62% off, Alexa exclusive]
Modern Bamboo Weighing Body Scale [$20.99, 25% off]
Want more? Don't go in unprepared -- arm yourself with this handy guide and go forth into Prime paradise.
If you don't have Prime already, sign up for a free 30-day trial
If you don't have Prime yet, no judgment, but what are you doing with your life? Luckily, first-time subscribers get a 30-day free trial. That means you can cash in on the savings, then cancel your subscription without a penalty if you don't want to pay the $99 annual fee.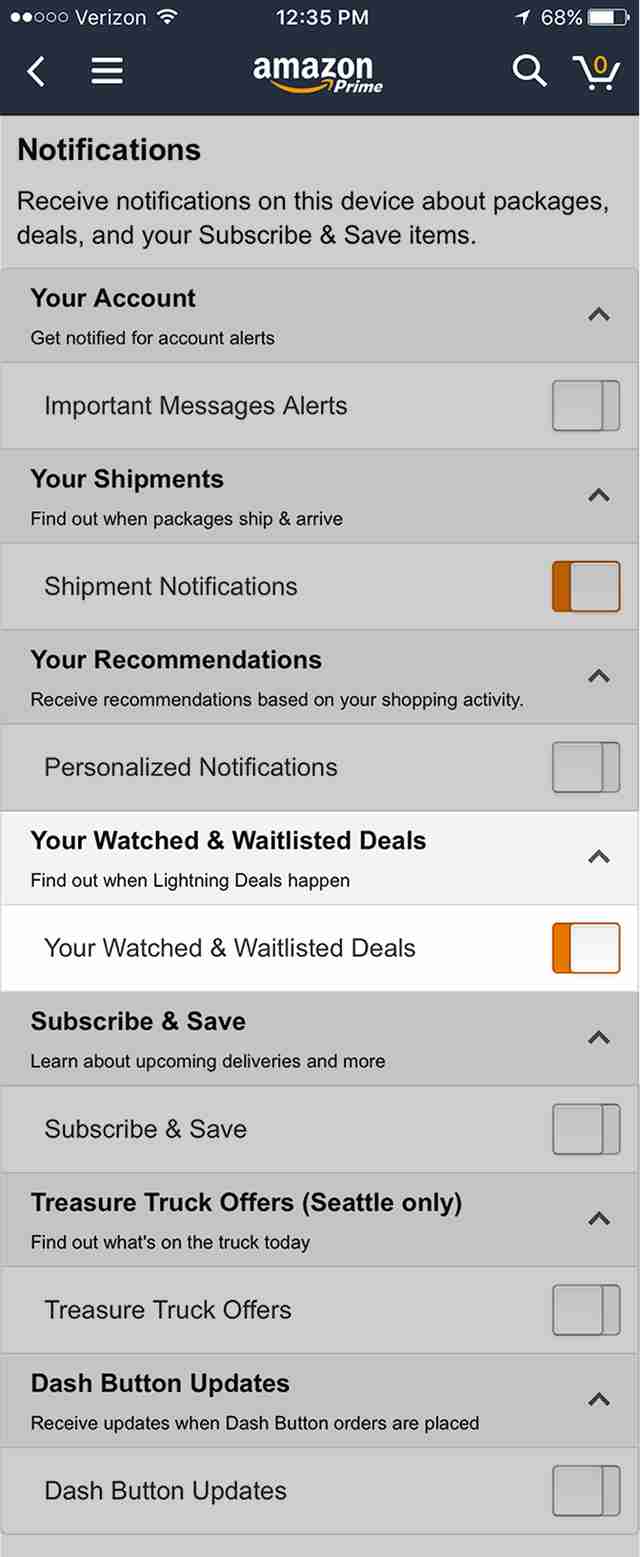 Download the Amazon app and turn on notifications
For Prime Day, the Amazon app is going to be your spirit guide. Since there's no official schedule to the deals, one strategy is to keep checking in periodically to see what's featured. Adjust your settings so that you don't miss out on any important announcements -- open the app, go to Settings > Notifications, and switch on "Your Watched & Waitlisted Deals."
Add specific items to your Wish List and get notified when they're discounted
If you've ever grocery shopped on an empty stomach, you know going in with a list is crucial. The same logic applies for Amazon Prime Day. Cobble together a list of everything you're in the market for, find those particular items, then add 'em to your Wish List (tap "Add to List" under the "Buy" button). If and when an item on your Wish List is discounted during Prime Day, you'll receive an immediate push notification on your phone so you can jump on the deal (see above to make sure you've turned notifications on for "Watched & Waitlisted Deals").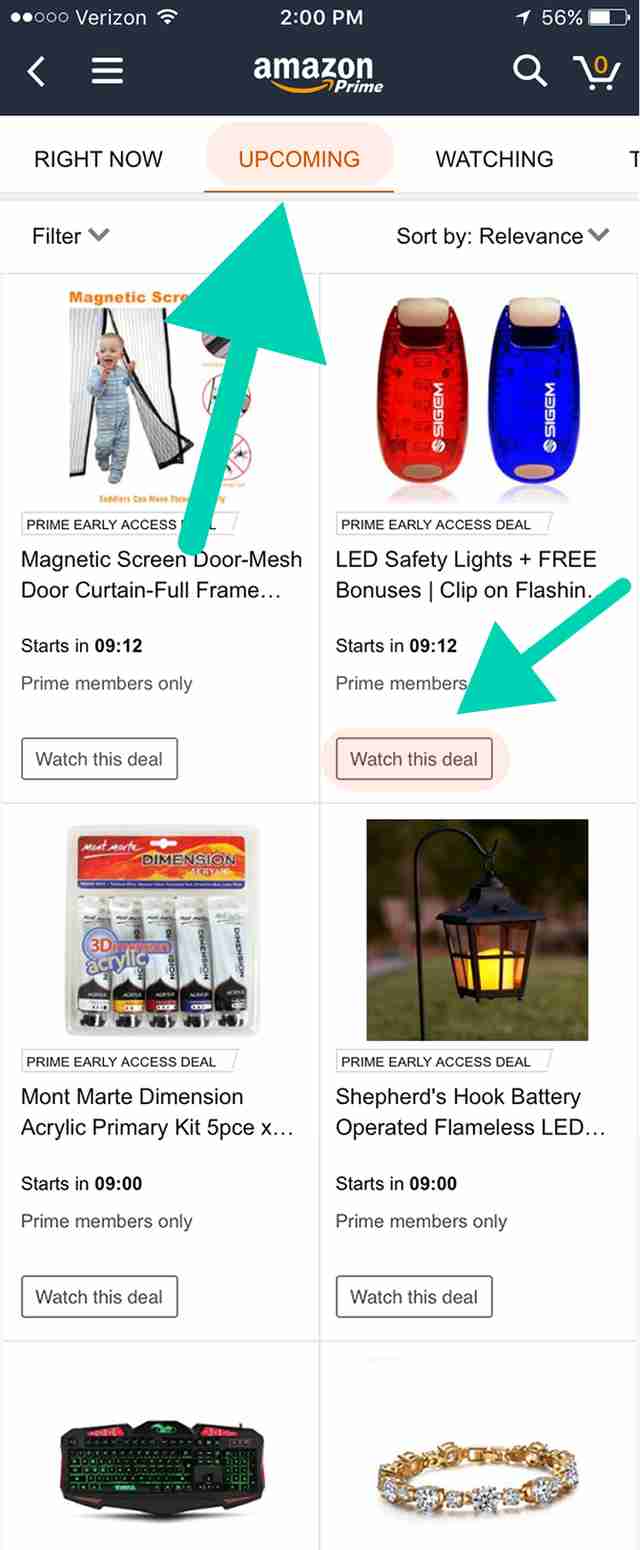 Scope out upcoming deals and get alerts when they go live
Amazon gives a preview of forthcoming discounts via the "Today's Deals" tab. To scope things out, open the app and select "Today's Deals" from the drop-down menu in the upper-lefthand corner. Then, filter by Amazon Prime-eligible items, and tap the "Upcoming" tab at the upper middle of the page. If you're even remotely interested in something you see, go ahead and tap "Watch this deal." You'll simply get a notification when the deal goes live.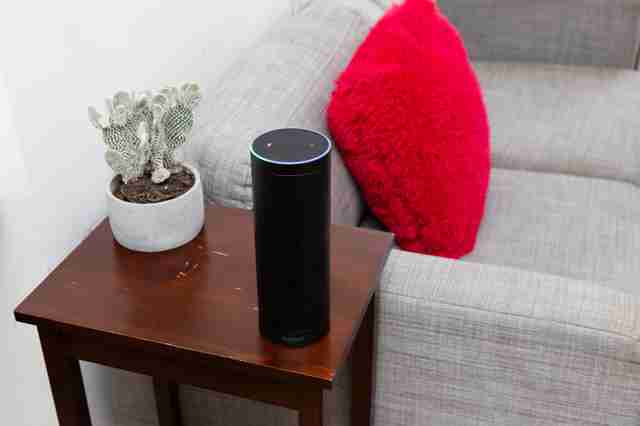 Ask Alexa about secret Prime Day deals
The full catalog of 100,000-plus deals includes some that can only be unlocked by asking Alexa and ordering with your voice. If you're a Prime member with an Echo, Echo Dot, or Tap, scope out some of the Alexa exclusives on this special landing page, and ask her throughout the day, "What are your Prime Day deals?" to find out about any other hidden discounts. We'll be doing the same and keeping you updated. Today, you'll also get an additional $10 off your first purchase made via Alexa (as long as it's over $20).

Sign up here for our daily Thrillist email, and get your fix of the best in food/drink/fun.