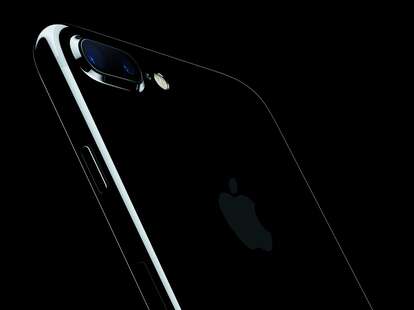 The iPhone has bedazzled us since 2007 with its ever-evolving size, functions, and rose-goldness -- but besides maybe a better camera in the 6 and 3D Touch in the 6s, it's been a while since we've gotten legitimately excited about a new feature. That's why it might as well be Christmas morning for Apple fans, as Cupertino's big announcement today just revealed an even better camera on the iPhone 7 and, most impressive, a dual-lens camera on the iPhone 7 Plus -- one of the first truly cool changes to the lineup we've seen.
Apple is far from the first smartphone to introduce a dual-camera set-up -- it's becoming the trend in mobile devices. But nonetheless, introducing this to the iPhone is going to dramatically improve what many of us amateur on-the-go photogs are capable of capturing, and push developers to dream up some incredibly cool apps.
The most noticeable difference? Better shots in low light.
The new dual-lens iPhone 7 Plus camera is packed with multi-aperture technology developed by the mobile-imaging startup LinX, which Apple acquired in 2015. Rather than relying on a single smartphone-sized camera sensor to gather all the brightness and color intel for your image, two rear-facing 12 megapixel cameras will work in tandem to capture twice as much light and color. That means better HDR images (read: more contrast and luminosity!) and much higher-quality pictures at night or in low lighting. Double your lenses, double your dosage of fun.
Zoomed-in photos will no longer look like crap
One major downside to the current iPhone camera is that its only capable of zooming digitally, so trying to capture something from afar gets you little more than a blurry, pixelated distortion. A dual-camera set-up fixes this issue by creating the potential for optical zoom, or the type of quality zoom you're used to with a traditional DSLR camera.
Finding a way to pack in the mechanics for this sort of zoom has been exceptionally difficult, since there isn't nearly enough space in a smartphone to accommodate the necessary depth of a traditional optical zoom lens. So instead, the images captured on each camera lens -- one a wide angle, the other a telephoto -- are averaged to create an intermediate zoom with no loss of resolution. This means you might finally be able to post Insta-worthy shots from the nosebleeds.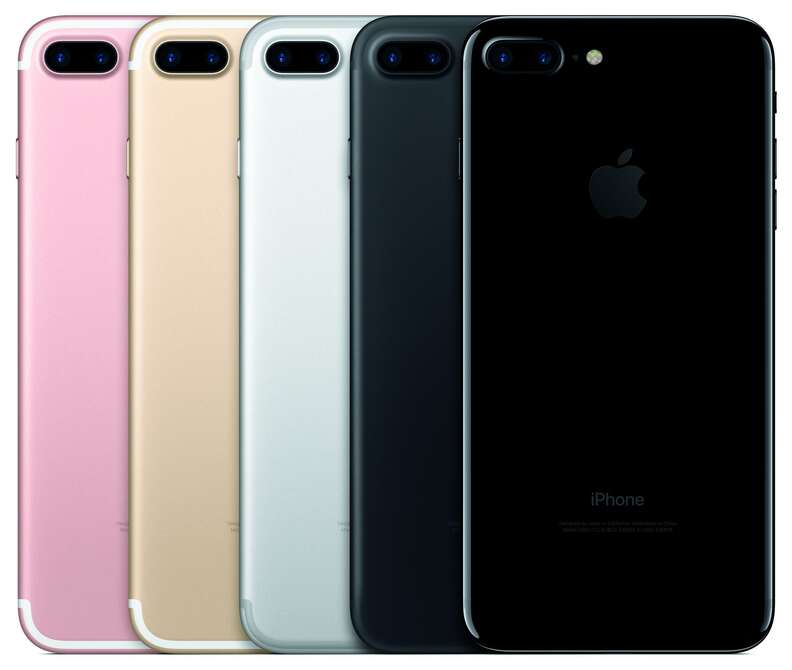 You'll be able to refocus your photos after you take them
Another impressive element of the LinX technology Apple now owns is its ability to depth-map an image. After you've taken a photo, it allows you to go back and tweak the focus of any section or subject. So if you meant to focus on an up-close object but whiffed and got the background instead, you can go back and easily fix your mistake or adjust the depth of field. It'll also give you the ability to create some stunning bokeh portraits in which everything but the subject is beautifully blurred. Combine that with an easy-to-use photo-editing app and you'll end up with beautifully composed shots, even if you don't really know what the hell you're doing when you take them.
It will usher in a crop of crazy-cool new photo apps
The dual cameras' depth-mapping ability also opens the door to some other exciting functions, especially if Apple gives third-party apps the ability to control both lenses independently. As Wired speculates, app developers could use them to accurately map locations in 3D, and to take augmented-reality games like Pokémon Go to new, ultra-realistic heights. Future apps may let you render 3D models of objects or create instant cinemagraphs. And since everyone's wetting their pants over virtual reality, it probably won't take long until capturing your surroundings for your own personal VR experience enters the fray.
The smaller iPhone 7's camera is nothing to sneer at, either
The Plus's dual lens camera may be getting all the attention, but Apple also announced some significant updates to the single lens, 12-megapixel camera on the smaller 7. For starters, like it's bigger sibling, it's packed with an optical image stabilizer to keep things looking crisp even when you're a little shaky, and a faster processor that enables it to to do 100 billion operations on a photo in a quarter of a second. The flash has been improved, too -- it's 50% brighter than the 6S's, and has a flicker sensor that compensates for the splashing of artificial light in the vicinity. A larger f/1.8 aperture also means it lets more light in and takes better photos in low lighting. And all you selfie savants will be happy to learn that on both models, the front-facing camera has been upgraded from five to seven megapixel -- all the better to help the government map your face.

Sign up here for our daily Thrillist email, and get your fix of the best in food/drink/fun.
Joe McGauley is a senior writer for Thrillist. He's still waiting for Apple to roll out the duck-face selfie-proof camera.