Screenshots via SnapChat/Shutterstock/Jennifer Bui
Stars: they're just like us! Not really. We are all garbage, and they are demigods cut from the gossamer cloth of celebrity. Or whatever. But just like us, celebs do love them some Snapchat. Here's a handy list of all the famous people who actually use Snapchat how you do: to broadcast every mildly interesting moment of your goddamned life. Add them! (We'll be updating this list periodically, so if you have a suggestion, leave it in the comments or tweet it to us!)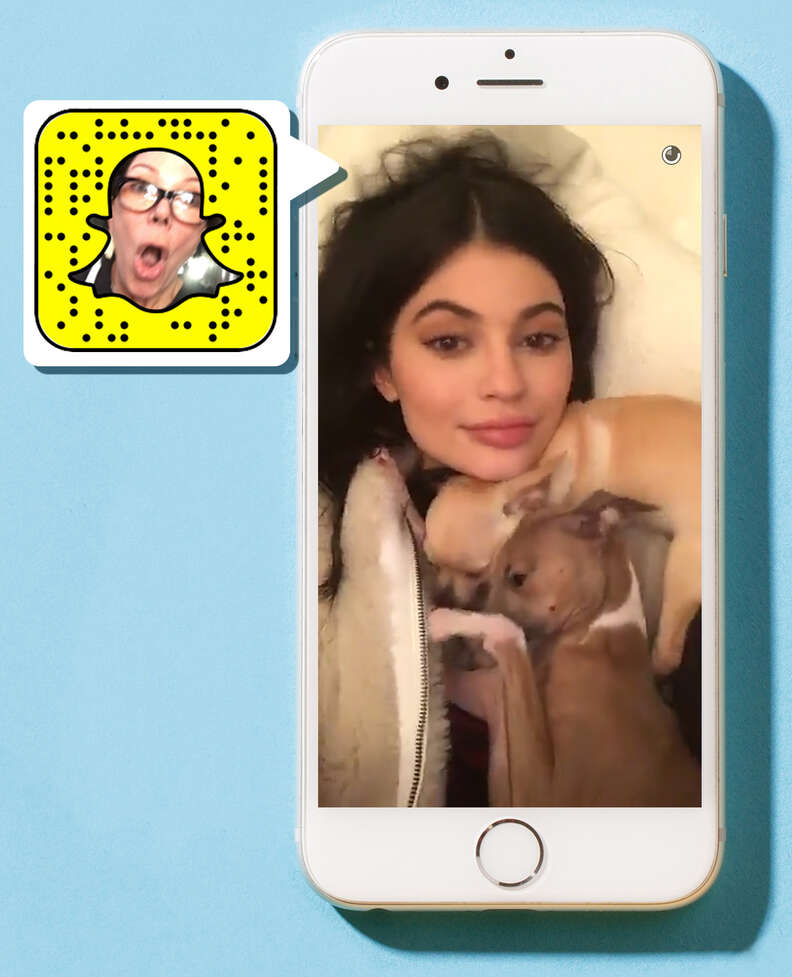 Handle: kylizzlemynizzl
Carefree, chaotic, and heavy on both filter usage and Tyga appearances.

Handle: kimkardashian
It's like her various reality shows, possibly with better camera work. Kanye cameos are frequent.

Handle: chelseahandler
Hysterical, human, and extremely frank at all times. Keep an eye out for 50 Cent.
Handle: ab84official
Day in the life of a pro football player with solid musical tastes.

Handle: calvinharris
Internationally known DJ gets weird and previews new tracks. You don't have to be a fan of techno to enjoy.

Handle: arnoldschnitzel
The Terminator takes his delightful sense of humor to the Snap realm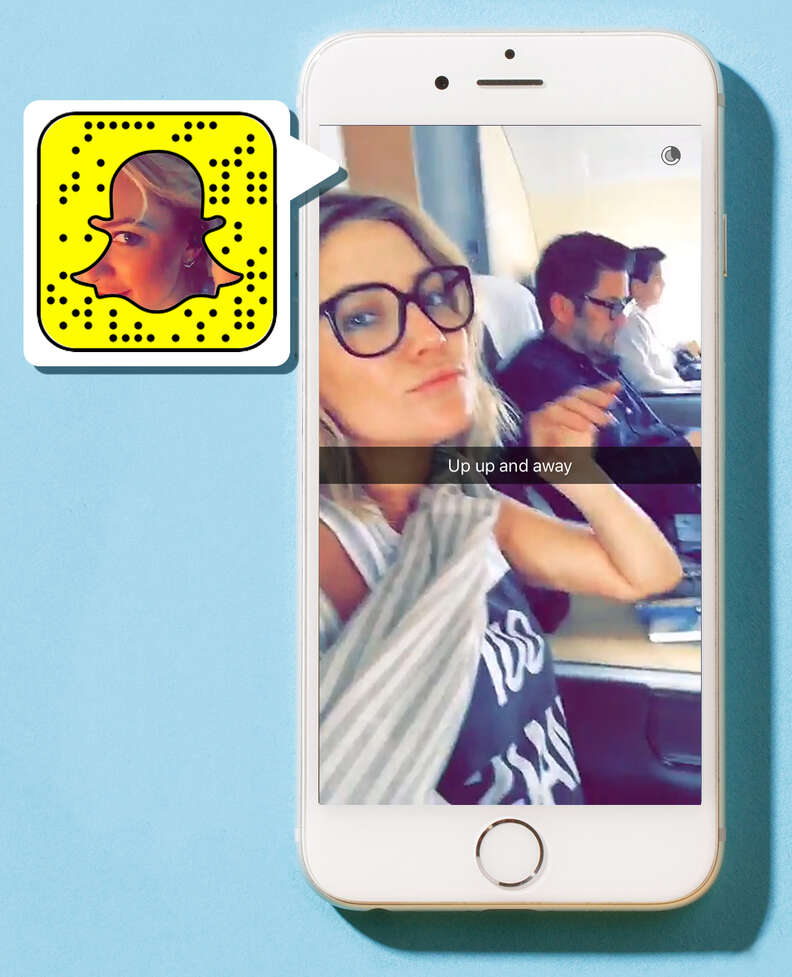 Handle: khudsnaps
Lighthearted, impressively shot, behind-the-scenes snaps. Very funny, in a girl-next-door kind of way. Which... makes sense.

Handle: moonlightbae
Actually "gets" Snapchat and won't overload your feed.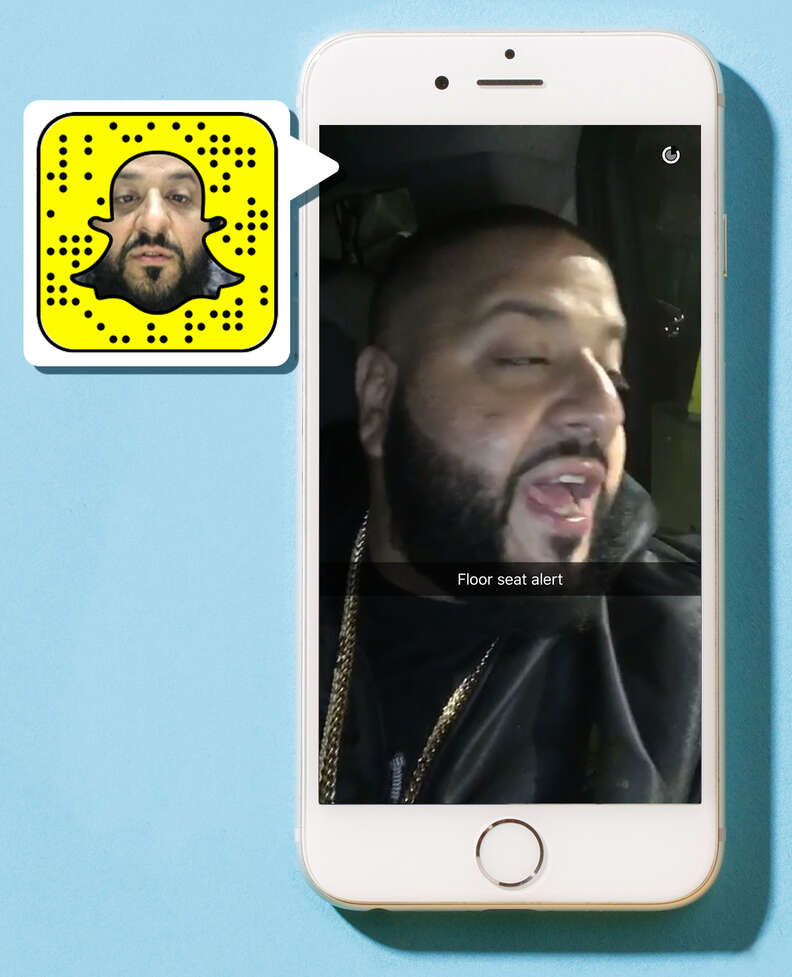 Handle: djkhaled305
Sincere, hysterically corny motivational musings muttered casually into the phone. Insane behind-the-scenes bling, plus occasional Jet Ski catastrophes.

Handle: lyor.cohen
Behind-the-scenes of the rap game with one of the industry's biggest execs. Never talks, just snaps.

Handle: steveotv
Chaotic, carnal, and definitely PG-13 stories from the Jackass OG.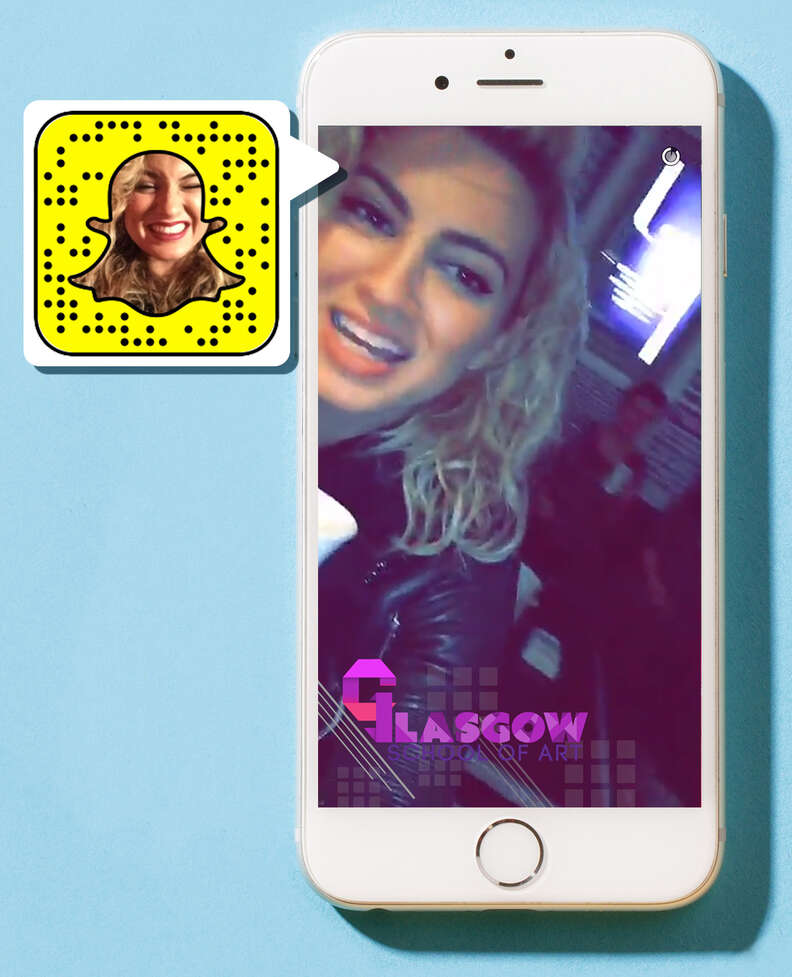 Handle: koritelly
Like snapping with an IRL friend, except that friend is a famous singer who loves Snapchat more than you do.

Handle: benzo33
The Pretty Little Liars star is an ace on Snap. Big fan of The Bachelor, bigger fan of distortion filters.

Handle: brett_eldredge
Constant updates from a big-time country music star. You don't need to be a country fan to enjoy.
Handle: diplo
World-traveling DJ with an oddball sense of humor? Right here, baby.

Handle: emrata
The sexy Instagram model-turned-actual model is a total weirdo on Snapchat, in the best way possible.

Handle: jaredleto
Lots of odd, colorful illustrations from the actor and 30 Seconds to Mars frontman.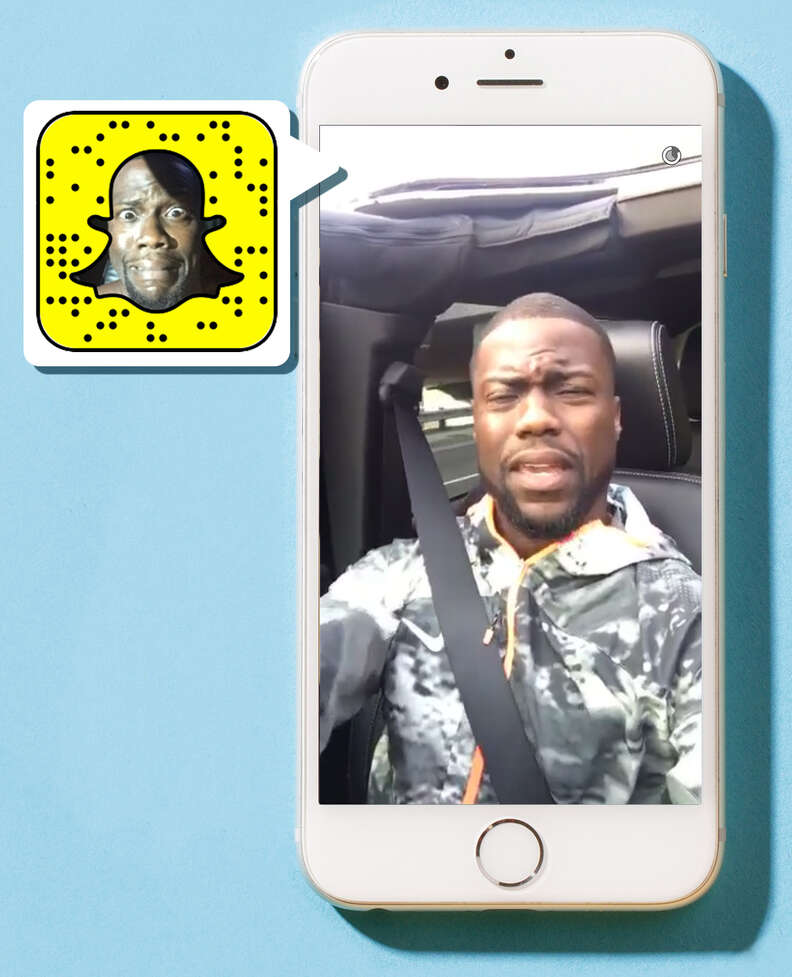 Handle: kevinhart4real
Active, innovative, and hilarious. He posts a lot, and it's almost always watchable (something that's way rarer than it should be).

Handle: theddlovato
Weird, funny, loves filters. SHE LOVES THEM.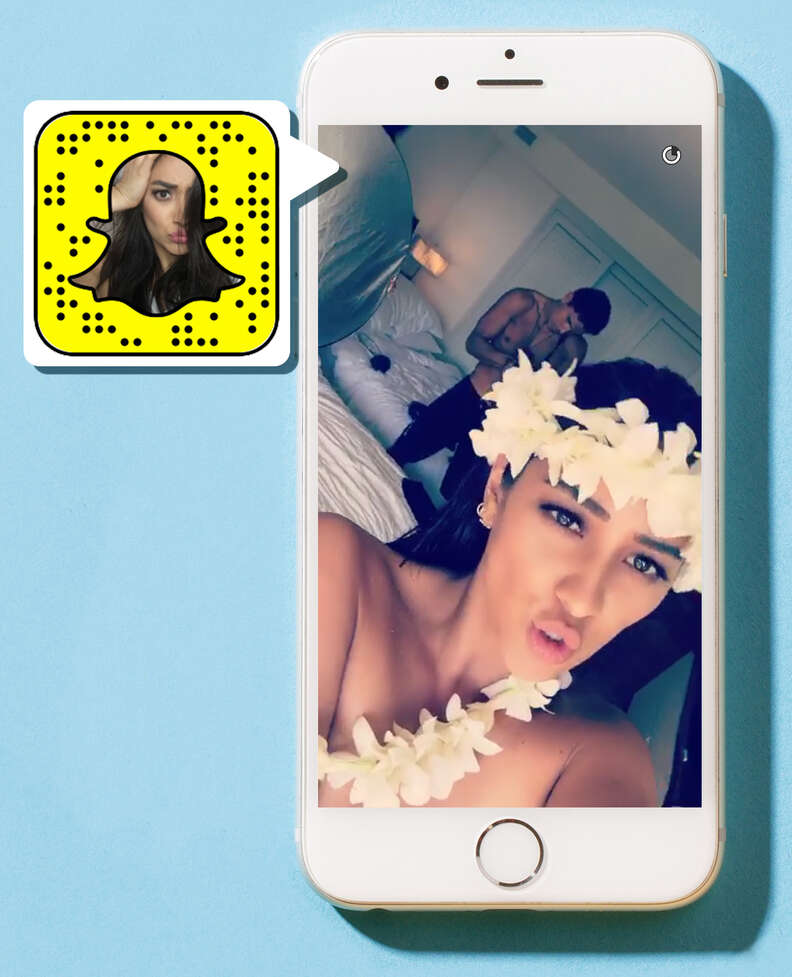 Handle: officialshaym
Must-follow for all Pretty Little Liars fans; but also, fans of exotic travel destinations, nice clothes, and beautiful people. Sigh.

Handle: tliboys
Funny and candid. Comedy junkies will love the peek behind the curtain.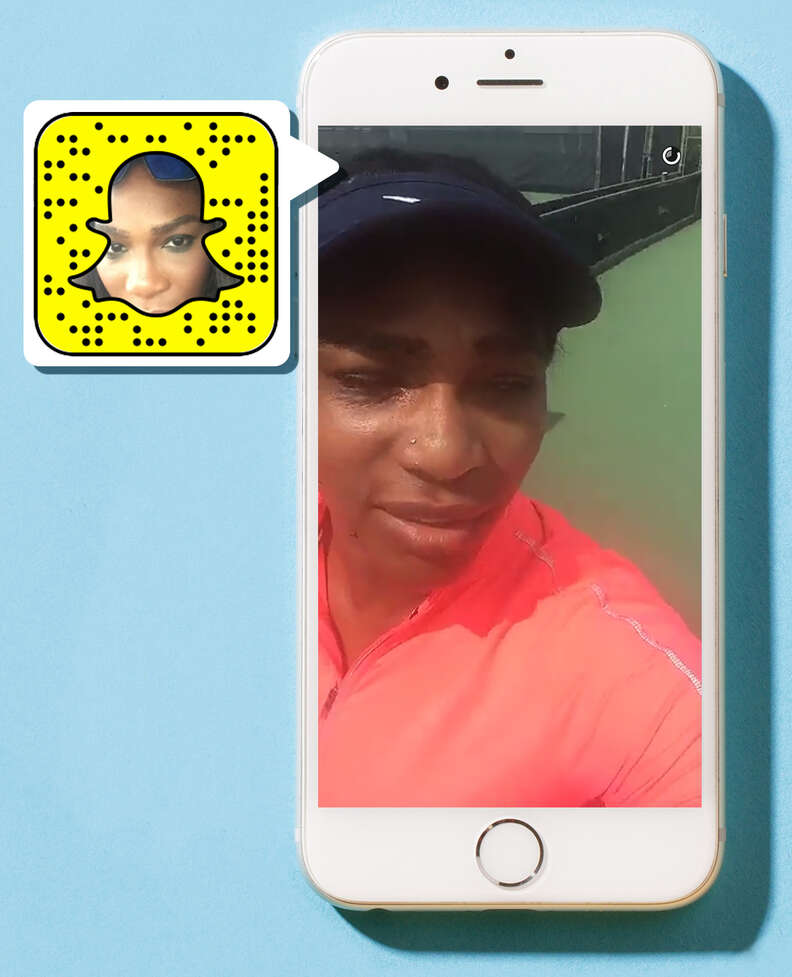 Handle: serenaunmatched
Adorably dorky and consistent. Hang out with the tennis legend as she gets weird all over the world.

Handle: millerlite40
Kick back with the MVP of Super Bowl 50 as he parties his way through the off-season. Big bling, great rap, and hilarious antics: check, check, and check.
Sign up here for our daily Thrillist email, and get your fix of the best in food/drink/fun.
Dave Infante is Thrillist's senior Snapchat editor. Follow @dinfontay on Twitter, Instagram, and Facebook, and of course, add DINFONTAY and THRILLIST on Snapchat!