In an age of egregious retail markups where paying several hundred bucks for a fancy new phone every couple years seems normal, it's easy to think that truly worthwhile gadgets are crazy-expensive. Don't kid yourself. There are plenty of useful and well-made pieces of tech you can score for under 50 bucks. So if you're looking for some wallet-friendly options you didn't find in our holiday gift guide, here are a dozen more candidates on good ol' Amazon that would make darn good gifts this holiday season.
Amazon Fire TV Stick w/ Alexa Voice Remote
Price: $40
What it does: Turns any HDTV into a cord-cutter's streaming hub
Amazon's most popular streaming TV device is also its most affordable. Simply plug the stick into your TV's HDMI port, connect it to Wi-Fi, and you'll not only score access to all the hot content available via Amazon Video, but also 4,000 other channels, apps, and games including Netflix, Hulu, HBO NOW, Sling TV, Spotify, and Pandora, and plenty of other nifty features. Plus, with the new Alexa Voice Remote you can launch and control apps by simply speaking into it.
Anker SoundCore Bluetooth speaker
Price: $42
What it does: Gets loud, sounds great, and rarely needs a recharge
Anker's Bluetooth speaker may not be at quite the same level as some of its significantly more expensive rivals in the UE BOOM lineup, but it's a hell of a deal for what it is. Roughly the size of an eyeglass case, it not only gets impressively loud and bassy without distortion, but can rock on continuously for a full 24 hours before it needs to be recharged.
mophie powerstation
Price: $50
What it does: Gives your battery-drained devices a second life just when they need it
As modern-day slaves to our phone batteries, having a backup to charge on-the-go is critical. But rather than shell out for a pricey mophie case with its own built-in backup battery (which is honestly a bit bulky in your pocket), it's worth considering one of these slim, brushed aluminum rechargeable external batteries, which easily stash in your jacket pocket or carry-on. When fully juiced, it provides two additional charges of your phone, which'll keep you going strong for a full day without having to pause to plug into a wall.
WeMo Switch Smart Plug
Price: $40
What it does: Lets you control old-school "dumb" devices and home appliances from your phone
Though there are more than enough outrageously unnecessary smart products out there, it's nice to have the option to turn any old dumb device into one that's slightly more intelligent. The WeMo Switch Smart Plug enables just that. It's a Wi-Fi-enabled adapter that sits directly in any existing power outlet, and can be controlled via a companion app to turn whatever's plugged into it on or off. That means you can easily turn on the lights in the house on your way home from work, or boot up your window A/C unit before you leave the office. You can even program it to turn certain devices on or off on a schedule, or set lighting to "away mode" when you're out of town, which throws off potential intruders by turning lights on at random intervals to make it look like someone's home.
Amazon Echo Dot
Price: $40
What it does: Gives you the power of Alexa without the normal Echo price tag
There are a growing number of reasons why Amazon's Alexa AI assistant is worth integrating into your daily life. It's capable of DJing tunes, requesting Ubers, ordering your groceries, controlling home appliances, and, well, a whole lot of other handy things. You can still get all that good stuff without shelling out $140 for the Echo, though. The hockey puck-sized Dot is packed with all the hands-free, voice-controlled Alexa functionality that comes in the beastlier version, but without an integrated immersive speaker. However, it easily syncs with any old regular speaker via Bluetooth or AUX input, so you can still set it up in a way that pairs it with serious quality audio.
TaoTronics wireless Bluetooth headphones
Price: $40
What they do: Pump quality audio and stay secure in your ears while you work out
Good, comfortable wireless earbuds that can weather your workout without falling out of your ears are a lot harder to find than they should be. These are a rare, affordable exception. They've got the combination of a good fit, noise-isolation, respectable audio quality, and long battery life that should interest anyone who needs something to listen to while they sweat.
Roku Streaming Stick
Price: $48
What it does: Gives newbie cord-cutters a no-frills, dead-simple option for streaming stuff
It may not be the most powerful or sexiest device that streams stuff to your TV, but the Roku Stick is a great option for anyone who just needs something simple to get Netflix or Hulu on their big screen. Its basic interface is also incredibly simple to navigate, which makes it an ideal gift for the technologically challenged among us.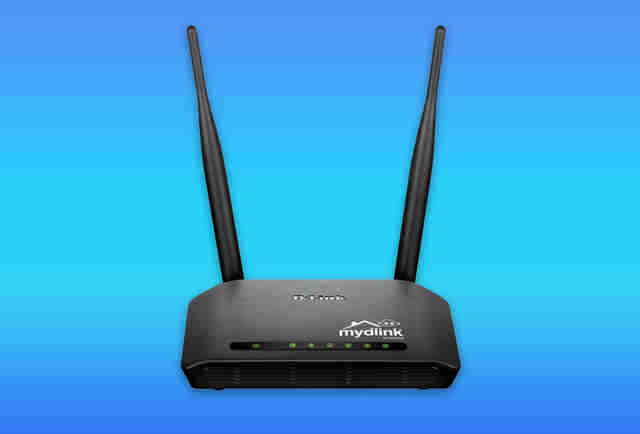 D-Link wireless router
Price: $26
What it does: Gets you a better Wi-Fi connection than your wonky old router ever could
Like a vital organ, you never really pay attention to your wireless router until it stops working right. Routers are far from sexy and notoriously difficult to shop for, but they're the cornerstone of our connected lives at home. This bells-and-whistles-free option is not only a solid choice for small to mid-size homes, but a crazy-good deal. Though if you're looking for something slightly different, we've pulled some other under-$50 options worth checking out.
8GB 7in Fire Tablet
Price: $50
What it does: Gives you legitimate tablet functionality at a dirt-cheap price
It may not hold a candle to the iPad Pro, but Amazon's entry-level tablet is more than a paperweight. Use it to browse Facebook or the New York Times, catch up on your queue of e-books, stream TV shows and movies from Amazon Video, Skype using the front-facing camera, or play any number of games. True, its 8GB of storage space is tiny, but there's a slot for a microSD card, which could add an additional 200GB of space for photos, videos, apps, and anything you might want access to on there.
Anker SoundSync Drive
Price: $22
What it does: A universal Bluetooth receiver for your car that gives you hands-free capability
Perfect for any car that isn't Bluetooth-enabled, this mic-equipped adapter makes it easy to stream tunes from your phone and make or receive calls hands-free through the stereo. Plug it into the vehicle's AUX input, mount it on the console, connect to any device via Bluetooth, and you'll be primed to blast your favorite road trip playlists via Spotify and safely answer your phone.
Sennheiser HD 202 professional over-ear headphones
Price: $25
What they do: Provide DJ-quality audio in a headset you can comfortably wear all day
Apple may be extolling the virtues of wireless earbuds that it had some trouble figuring out how to make, but good ol' wired, over-the-ear headphones are still getting the job done just fine. These may not pass muster with the advanced audiophile crowd, but considering the top-notch audio equipment Sennheiser's been putting out for the last 75 years and the solid reviews this model's earned, they're an incredibly good deal.
Tile Mate & Tile Slim
Price: $25 and up
What it does: Keeps you from misplacing your most important stuff
Put an end to those panicky moments when you can't find your keys or wallet by slipping a Tile Bluetooth tracker on (or in) them. If and when you forget where you left them, pull up the app and ring your Tile. It also works in reverse -- if you can't find your phone, just double-press the Tile and it'll make it ring.
Sign up here for our daily Thrillist email, and get your fix of the best in food/drink/fun.