The iPhone 7 may be faster, louder, water-resistant, and headphone jack-less -- but it's still fragile as hell. As you prepare to drop seven Benjamins on Apple's latest, you'll need some form of insurance to keep it in tip-top shape. And we're not just talking AppleCare. Whether you're looking to spend $15 or $150, here are the best fashionably functional iPhone 7 cases out there.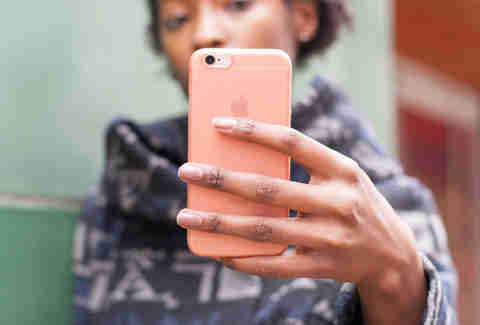 Peel Super Thin case
Price: $24.99
If you hate hiding your mobile real estate behind a gaudy cover, here's a minimalist case that literally peels onto the handset and adds little to no bulk. The company even left off its logo, so you can protect your Jet Black model from all those unsightly scratches without any brand competition.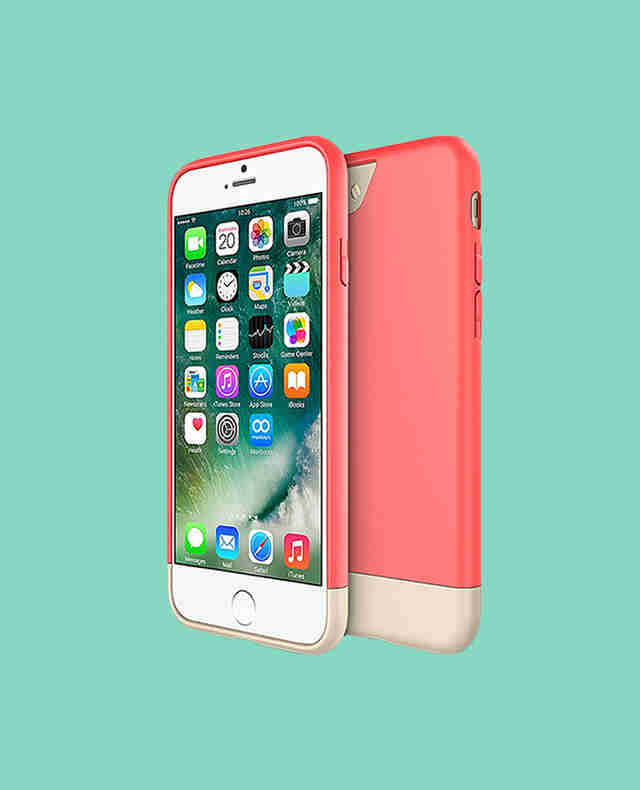 Maxboost Vibrance
Price: $13.99
The iPhone certainly doesn't come cheap. Spare whatever change you have left and pick up this sleek two-toned sleeve. A shell built from polycarbonate and silicone provides full impact and shock-absorbent protection; plus, the rounded, raised front bezel helps prevent the screen from breaking into shards. 
Caseology Vault case
Price: $21.99
Caseology's offering gives budget savers something sleek to rock on the move without sacrificing style. Carbon fiber-textured grips keep the device glued to your palms, preventing occasional drops onto the ground or in the toilet. Each case also employs drop-tested technology to save your phone from the barrage of wear and tear you subject it to on the daily.
mophie base case
Price: $39.95
As we patiently wait for mophie to drop its new iPhone 7-charging cases, it doesn't hurt to look over its new modular lineup of jackets. The base case in particular stands out for its ultra-thin profile and magnetic capabilities, letting you attach the company's latest hold force powerstation plus mini-charger on the back. Seems like a far more convenient solution than double fisting with battery pack in one hand, phone in other.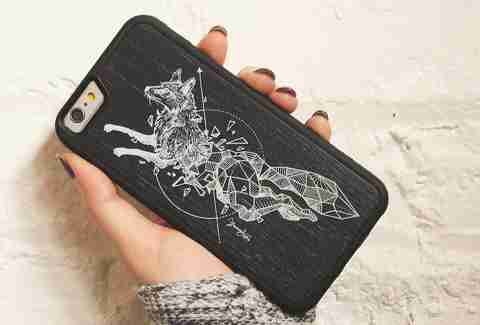 Carved Kerby Rosanes geometric fox print
Price: $39
If you're looking for something one-of-a-kind, these custom-printed wood cases are laser-engraved, finished by hand, and made to order at the Carved shop in Indiana. Accurate cutouts, thin button covers, and ridged side grips complete the detailed look.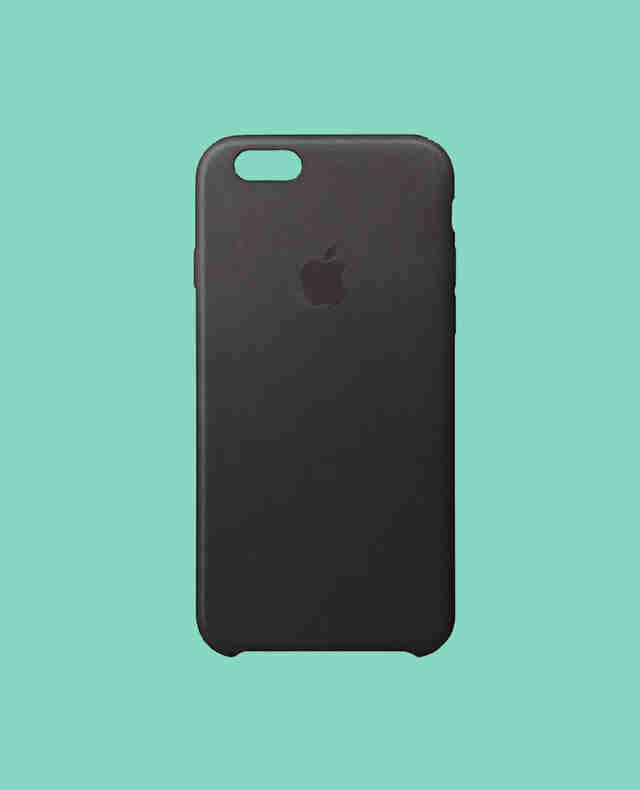 Apple leather case
Price: $45
Not all Apple accessories are created equal, but one area the company's excelled in is iPhone cases. The leather case has been slightly redesigned with machined aluminum buttons for better tactility. Fine European leather adds finesse, while a microfiber-finished interior keeps the phone scratch-free. Over seven colors are available including the coveted (PRODUCT)RED option.
Hex camo leather Icon Wallet
Price: $49.95
Hex's camouflage series appeals strictly to the mobile urbanite. The Icon Wallet flaunts a custom-molded bed to store your device, with a camera hole for effortless photo snapping. Premium camo-printed genuine leather covers the entire case with goldenrod leather accents and adds to its premium look. Throw your cash and charge cards in there before jumping on a Citi Bike.
Incipio House of Harlow 1960 folio
Price: $59.99
Made in collaboration with Nicole Richie's fashion house, Incipio's sleek folios suit business types and fashionistas. A sleek design with premium gold logo detailing gives it a lavish touch, while the soft microsuede interior features two compartments to store your credit cards and ID.
OtterBox Defender Custom Series
Price: $59.90
The king of heavy-duty iPhone guards returns with the same award-winning design and solid aesthetics. Certified Drop+ Protection means this thing can stave off scratches, drops, bumps, and shock. A built-in screen protector keeps the Retina HD display looking sharp when bingeing Netflix shows on the road. OtterBox also affords you the luxury of customizing each case with bold color combinations for flavor.
Apple Smart Battery case
Price: $99
Seeing as how Apple whiffed on fixing the iPhone's terrible battery life, you might need this case to help your phone get through an average workday. The battery case market isn't so hot right now because all the major players are sitting on the sidelines… for now. Settling for Apple is your best bet, as its newer models promise 26% more charge than the iPhone 6s versions. A 2,365mAh battery warrants you 22 hours of internet use over LTE or 26 hours of talk time.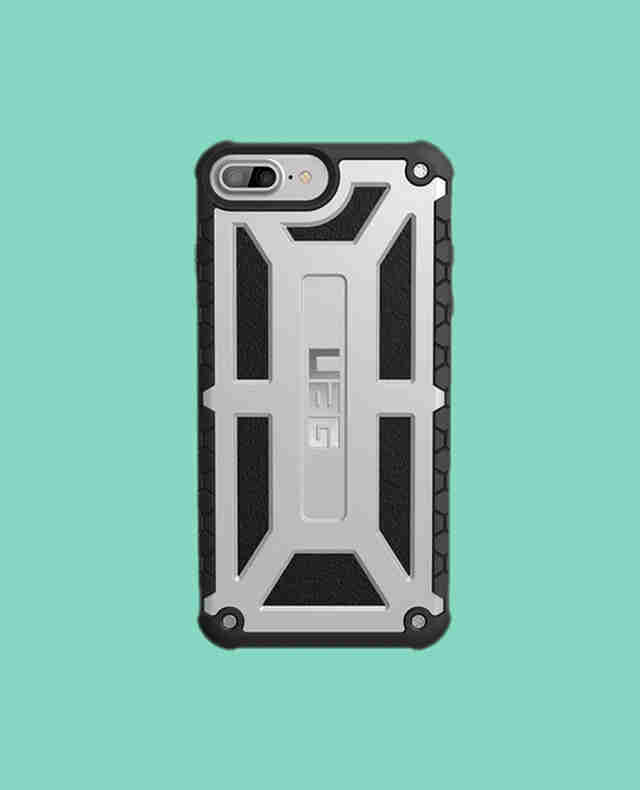 Urban Armor Gear Monarch Series
Price: $59.95
Featherweight construction infused with five-layer protection, UAG is clearly in the business of optimal iPhone security. The Monarch Series has an armor frame and soft impact-resistant core that work in unison to cushion your phone when it hits the deck. A 10-year limited warranty confirms you'll never need another case again... until the 7s launches.
Rokform Predator case
Price: $119.99
If you're big into using voice commands and Siri, go the hands-free route with Rokform's phone-mounting system. Easily install it on any metal surface and let the case's magnetic backing do all the work. Or set it up in your car courtesy of the bundled BAM magnetic mount. You can just use it as a basic case with its wraparound design defending against scratches on both the edges and screen.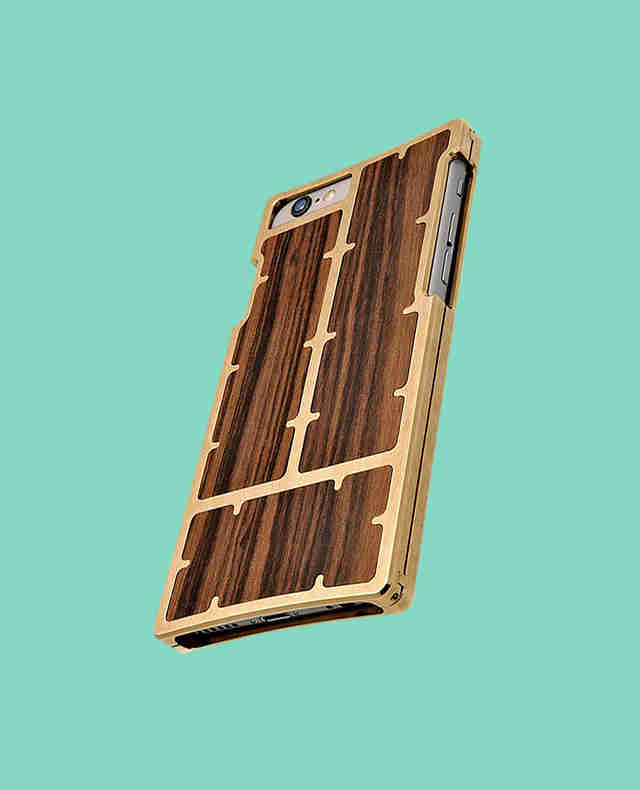 EXOvault EXO23-S Brass Louro Preto
Price: $175
If money ain't a thing, don't hesitate to spoil your iPhone with the finest. EXOvault cases are distinctly made from solid brass and wooden louro preto inserts. A hinged clamshell design houses the phone with a latching steel closure, shielding it from accidents and foreign hazards. Add your personal branding with an engraving for $40 extra.
Grovemade Walnut & Leather case
Price: $119
The perfect marriage of wood and leather, Grovemade creates a premium chassis that looks damn handsome. Each model goes through a vigorous process of machining to assure the finest detailing. The leather cover protects the screen and changes its look over time, but the company warns that the solid walnut frame might get damaged with too much abuse. If you're drop-happy, opt for something plastic or rubber.
Sign up here for our daily Thrillist email, and get your fix of the best in food/drink/fun.