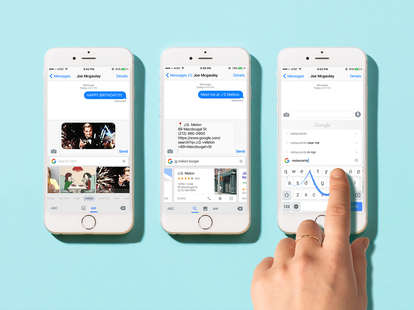 Screenshots via Gboard/Thrillist
If you haven't branched out from the standard English QWERTY keyboard by now, you're really missing out. Typing fast and efficiently on that thing can be a royal pain in the ass, which is why Kim Kardashian desperately clung to her button-laden BlackBerry for so long. But even if you don't have fat fingers, there are several alternative keyboards out there that pack some truly useful, customizable features. Here are seven to try out right now.
Editor's Note: To install a third-party keyboard, you'll need to have iOS 8 or higher. Once you've downloaded one, go to Settings > General > Keyboard > Keyboards > and tap Add New Keyboard.
Word Flow
What it does: Makes it super easy to type one-handed
iOS: Free
Word Flow is actually the native keyboard on the Windows phone, and it's honestly much, much better than Apple's. It's packed with useful features including the ability to swipe-type, ultra-intelligent word prediction, and best of all, the option to transform it into an arc shape, making it super easy to type with one hand, especially on a big ol' 6 Plus. You can even customize the keyboard background with your own image.
Next Keyboard
What it does: Helps you type and edit faster, and comes in a bunch of colors
iOS:$1.99
One of Kickstarter's most funded projects, Next's big claim to fame is that the space bar doubles as a trackpad, so moving the otherwise clunky cursor between letters is easy breezy. It's also equipped with impressive word-prediction, comes with a built-in catalog of emojis and "stickers," and offers a variety of nifty design schemes to pick from that'll add a pop of color to your otherwise boring QWERTY set-up.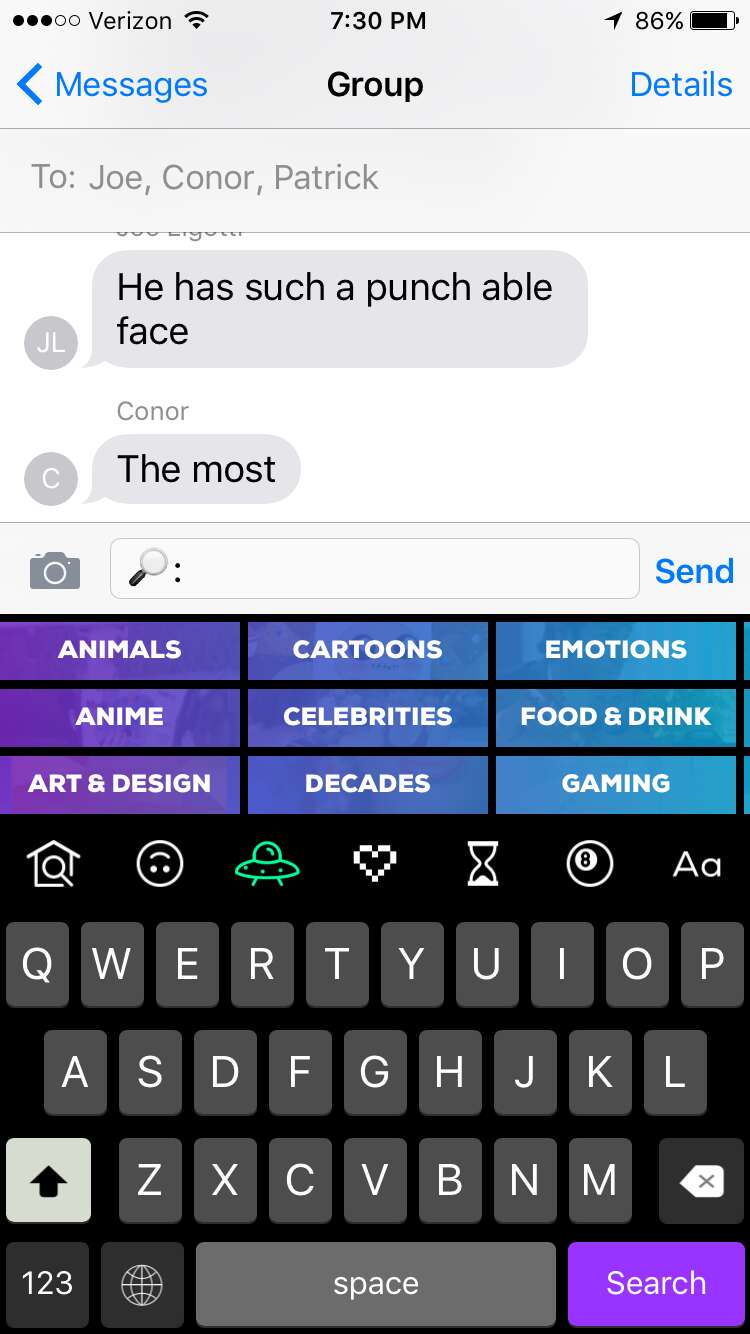 GIPHY Keys
What it does: Puts an insanely extensive library of searchable GIFs at your fingertips
iOS:Free
Rather than toggle between apps to find the perfect GIF, GIPHY's glorious keyboard provides easy access to the site's never-ending array of animated GIFs. You can search directly or browse by category, and save your favorites for easy retrieval. I've been using it since the day it launched, and believe me, it's a no-brainer.
Slated
What it does: Automatically translates your texts into a different language
iOS:$9.99
Whether you're exchanging messages with an Airbnb guest who doesn't speak your language, or feel like pulling a neat party trick while texting friends, Slated lets you communicate in a foreign language by automatically translating your messages as you type and receive them. It can be a little janky and you probably wouldn't want to use it to translate ancient Russian poetry, but it can certainly help you out of a jam.
SwiftKey
What it does: Learns your typing style, and lets you swipe from letter to letter
iOS:Free
Besides letting you swipe to type (which Android users have been able to do forever), Swiftkey also learns your typing style over time in order to provide autocorrect and next-word suggestions that seem to be significantly better than the native Apple keyboard's. And like many others on the list, it comes in a rainbow of colors.
Gboard
What it does: Lets you search the web without leaving the keyboard
iOS: Free
Just as Giphy lets you browse the wonderful world of GIFs without leaving your QWERTY comfort zone, Google's super-convenient Gboard has a built-in Google search bar so you can look stuff up (restaurant menus and addresses, random trivia, sports scores, etc.) without toggling between Yelp, Maps, or other apps. Then you can message info to friends directly, rather than waste time copying and pasting it. It also allows you to swipe to type and will even interpret your words and suggest specific emojis to add. Oh yeah, you can scroll through and search for GIFs, too.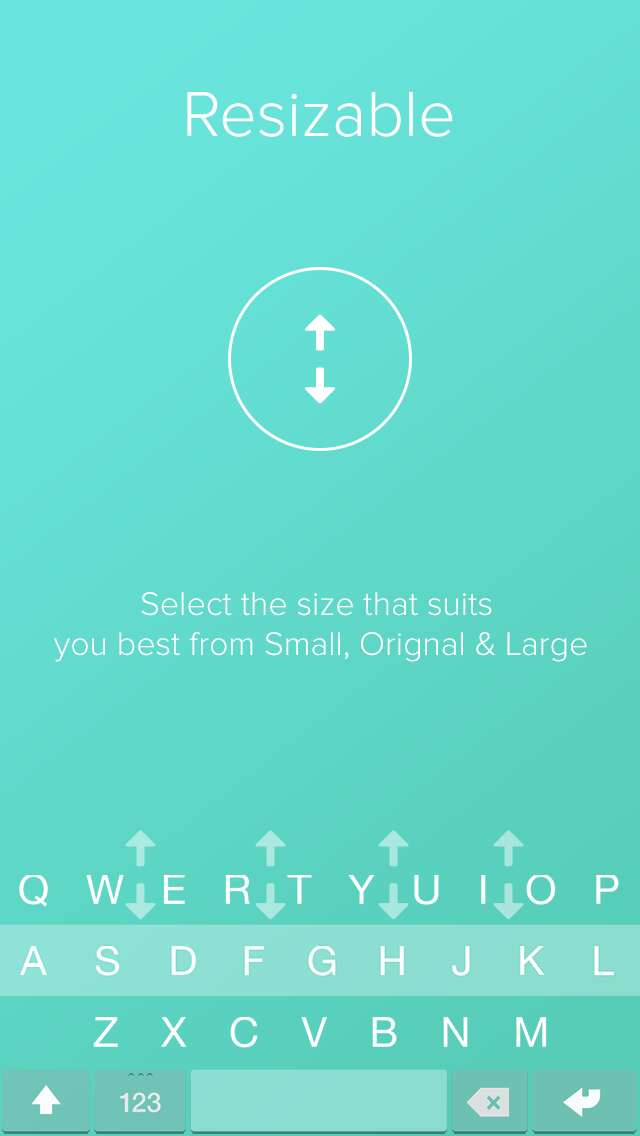 Fleksy
What it does: Allows you to fully customize your keyboard, including how big it is
iOS: Free
Android: Free
Besides being hailed as "the world's fastest keyboard," Fleksy comes with a suite of killer features, including predictive text, a built-in GIF library, customizable color schemes and designs, and the ability to customize the size of the keyboard on the screen so typing is as comfortable as possible.
Sign up here for our daily Thrillist email, and get your fix of the best in food/drink/fun.