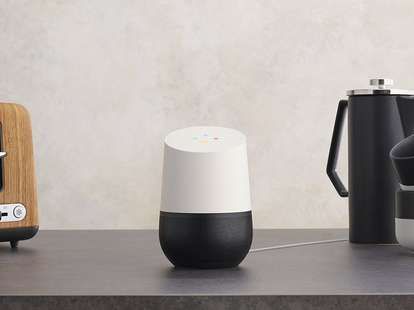 Google
Google
In theory, the trend to develop "smart" or internet-connected versions of everyday objects should be making our lives easier and better. However, things have gotten a little out of hand, with aspiring entrepreneurs so thirsty to conceive of the Next Big Thing that they're just vomiting up expensive and absurd smart products that claim to solve problems no one has ever had.
That's not to say there aren't some devices within the Internet of Things universe that are wonderfully helpful and serve a legitimate purpose. Here are a few that are actually worth the money.
Amazon Echo
What it is: A voice-activated speaker equipped with a Amazon's artificially intelligent assistant, Alexa
$180
Just say its name and Alexa will play that one album you can't stop listening to, read you the latest headlines, request an Uber, figure out measurement conversions, add things to your grocery list, even re-order toilet paper. And while its list of helpful features is growing longer by the day, what's perhaps most important here is that it's compatible with a whole bunch of other smart devices, and you can thus easily control those with your voice, too. Just bear in mind, it's always listening, so don't do anything really stupid.
Nest Learning Thermostat
What it is: A thermostat that automatically adjusts according to your schedule
$249
Nest's flagship device essentially learns your day-to-day schedule and automatically adjusts the temperature in your home or office (or wherever you want to use it) to conserve as much energy as possible. For example, after a couple weeks of manual use it will begin to understand what temps you prefer at bedtime, while you eat breakfast, when you get home from work, and so on, and begin automatically adjusting accordingly. It's also equipped with sensors and phone-tracking tech that it uses to determine when no one's around so that it shifts to an Eco mode to conserve energy.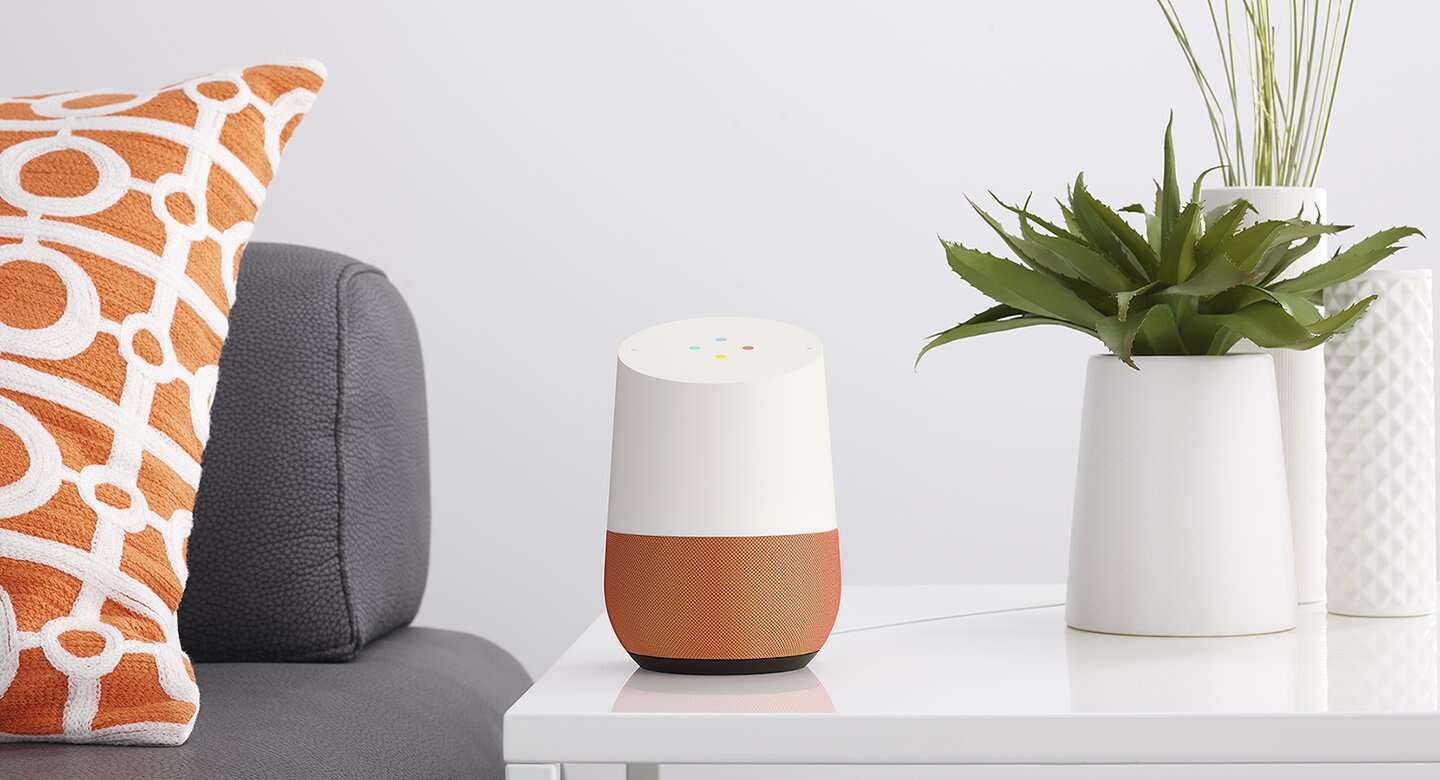 Google Home
What it is: An artfully sculptural voice-activated speaker powered by Google Assistant
$129
Google's answer to the Amazon Echo is not only a better-looking device meant to fit seamlessly among your existing decor (its base is available in a range of different colors), but it's considerably better at answering your questions since it's powered by Google. And while the Echo can coordinate with and control a whole bunch of smart products, Home can control your Chromecast and Nest products. And if Google's recent foray into hardware is any indication, it will likely incorporate significantly more advanced features and functions in the near future.
Nest Cam Indoor & Outdoor
What they are: Security cameras that provide live video feeds and send alerts when they detect activity
$199 each
Another powerful tool in Nest's arsenal are its cameras, available in both indoor and outdoor versions, and decked out with features that help you keep close tabs on your property from afar. Depending on what you'd like to use them for, you can program 'em to ping you any time motion's detected, or whenever it notices a human. Even better, you can watch a live stream or pull up what it's been recording at any time from halfway across the globe via your phone or computer.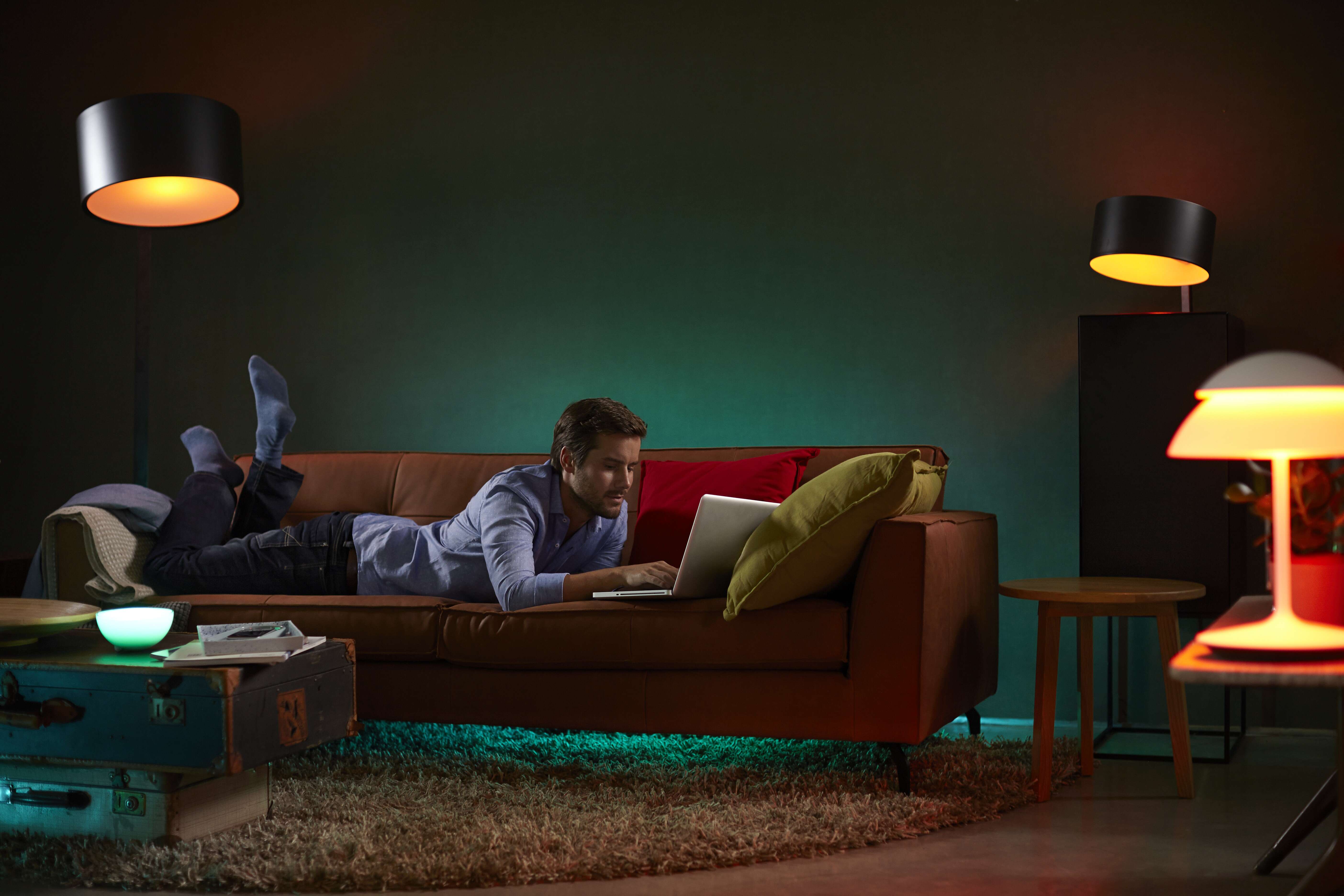 Philips Hue
What it is: Wireless lighting systems you can control using your phone
$50 and up
Nothing affects your mood and energy quite like lighting, and being able to customize it on cue is more useful than you might imagine. Beyond allowing you to flick your bulbs on or off and dim them via your phone or tablet, Philips Hue can glow any color in the spectrum, be programmed to mimic the rising sun in the morning, and even sync with what you're listening to or watching. You can also easily mix, match, and bundle bulbs and lightstrips to outfit just a single room or deck out your entire home.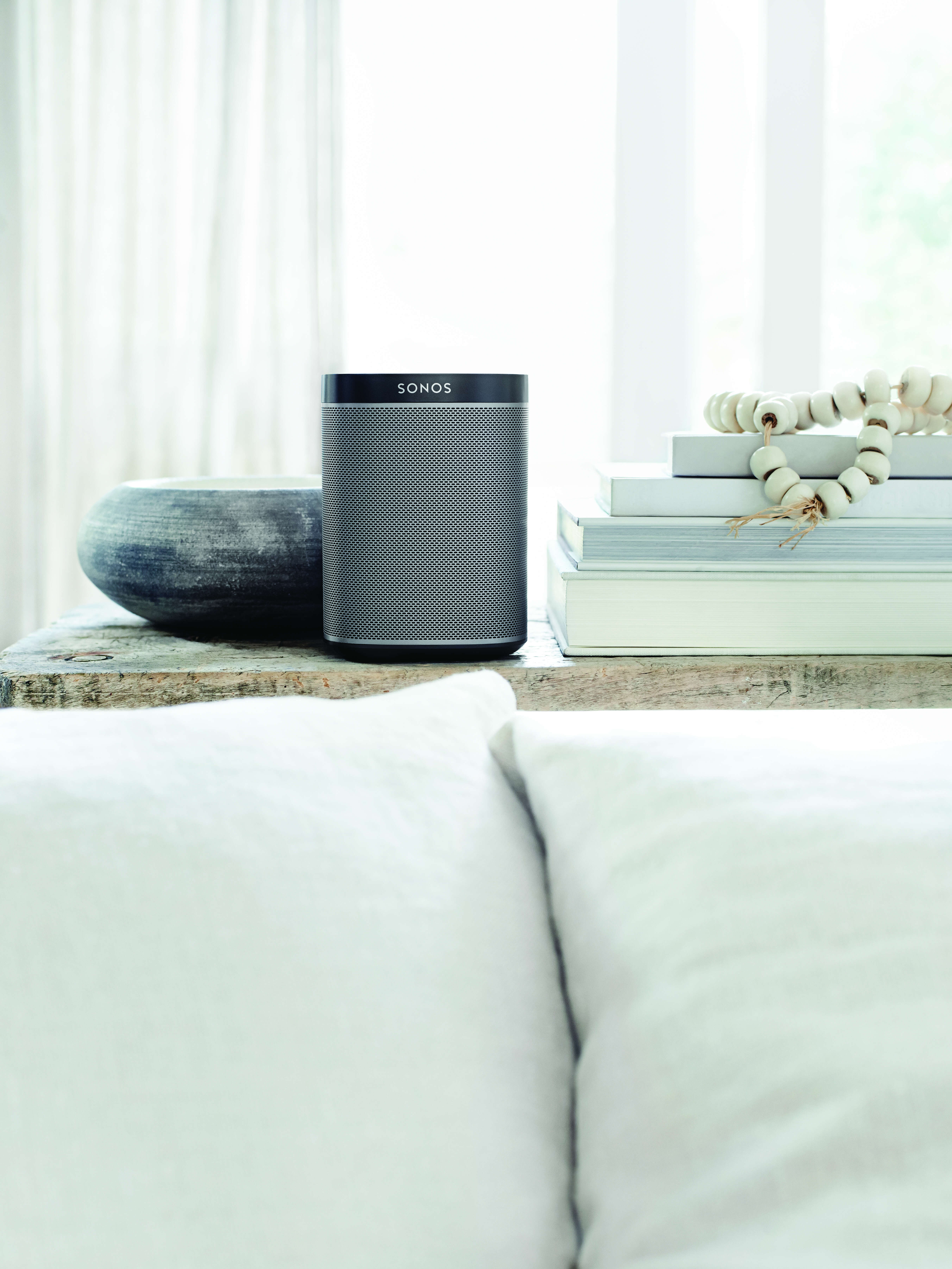 Sonos
What it is: A top-notch networked wireless audio system
$199 and up
Much like Philips Hue can visually transform your home's vibe, a Sonos system gives you the power to control the sound all over your house. By placing its top-notch wireless speakers in different rooms, you create a customized network of "zones" that allows you to broadcast audio from your favorite streaming services in as few or as many different areas as you'd like, and even listen to different streams in different areas simultaneously. Its app also makes it incredibly simple to set up custom musical alarms to gently wake you from or lull you to sleep.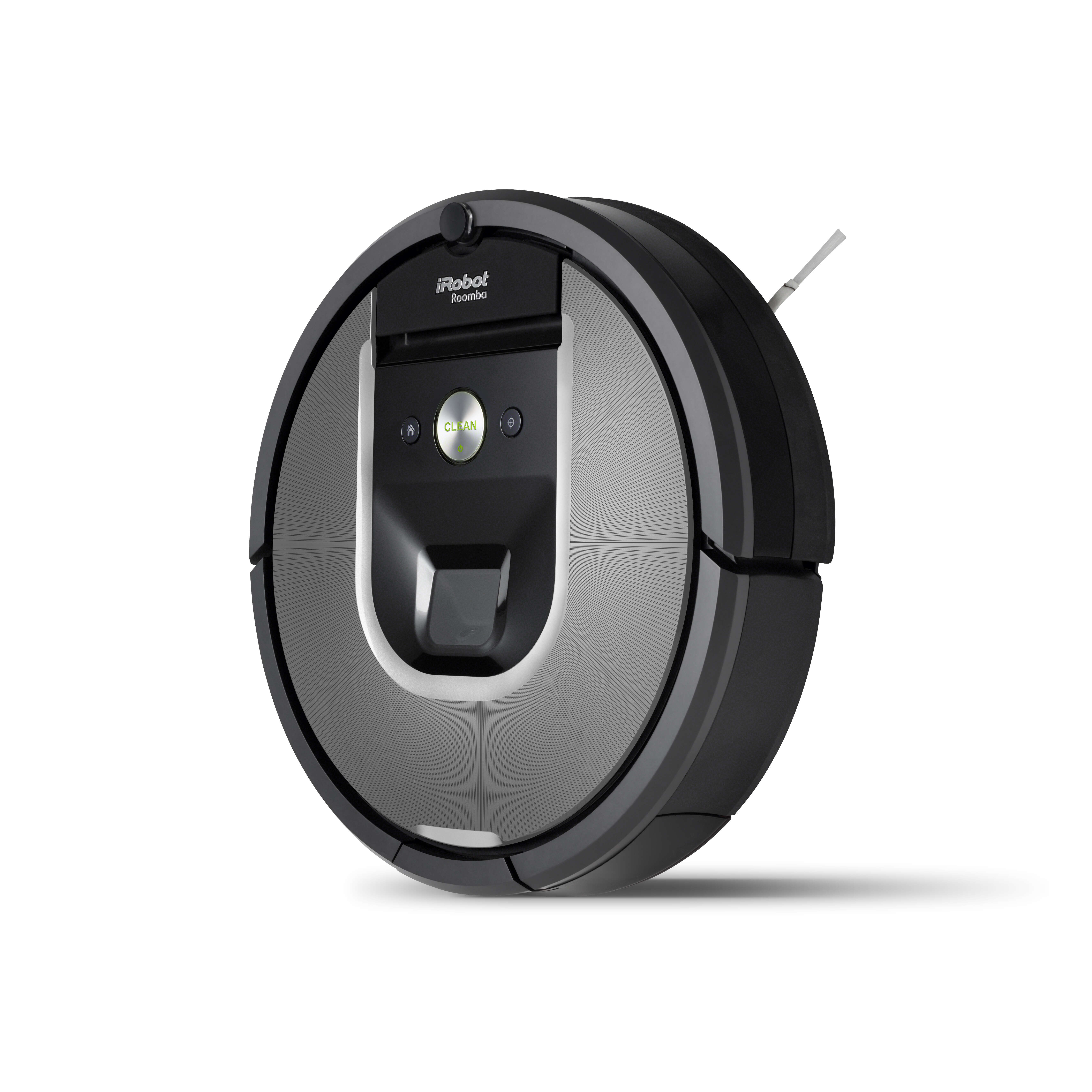 iRobot Roomba 960
What it is: A robotic vacuum that automatically cleans and can be controlled from your phone
$700
Walking barefoot on a meticulously clean floor is one of life's underrated pleasures, but vacuuming frequently enough to keep 'em that way sucks. Enter Roomba 960, which exists solely to keep the wood, carpet, and tile beneath your toes spick and span. You can either program it to unleash its auto-sweeping fury on a daily schedule, navigating under and around furniture, along walls, and zipping around in a high-efficiency pattern to cover maximum square footage in the least amount of time, or control it via your device from afar to do a thorough on-demand cleanup before you get home. Even better, it treats each area with as much care as needed, using optical and acoustic sensors to detect high concentrations of dirt, dust, or hair and focusing on them 'til they're totally clean. And if that's not enough, consider just how much your pets will love it.
Sign up here for our daily Thrillist email, and get your fix of the best in food/drink/fun.
Joe McGauley is a senior writer for Thrillist with adequate manual vacuuming skills.