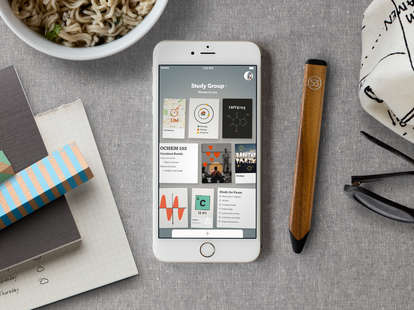 It's easy to get stuck in a rut using the same ol' apps day in and day out -- or maybe you're hoarding so many random Bejeweled Blitzes and fancy weather widgets you can't see the forest for the trees anymore. Either way, which new apps are actually worth a trip to the iTunes store?
2015 ushered in quite the crop of useful and impressive apps all across the board, like ones that make reading the news fun, get you the cheapest possible airfare, or turn you into a master GIF-maker. So, without further ado, here are our picks for the 25 must-download smartphone apps of the year.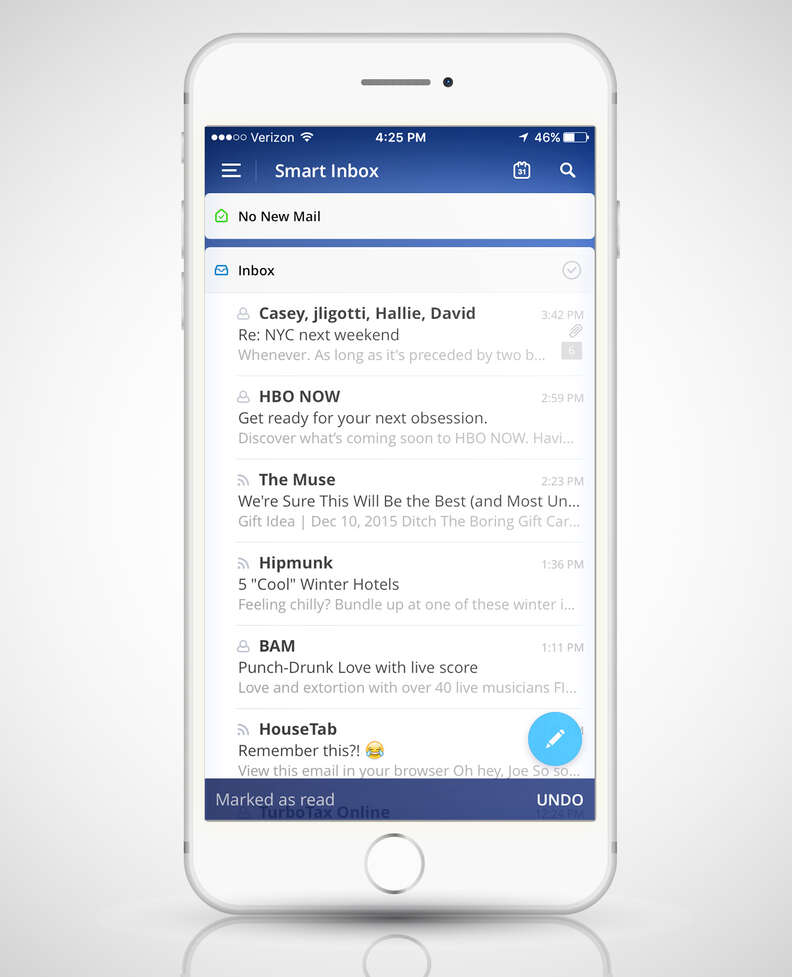 Spark
Who it's for: Anyone inundated with email
iOS:Free
The slick email interface makes it quick and easy to plow through your overwhelming inbox in no time. By employing a smart auto-categorization feature, natural language search functions, unique gesture controls, and more, it takes the pain out of replying and managing your deluge of daily missives.

Apple Music
Who it's for: Music streamers looking for something different
iOS:Free ($10/month for premium version)
Android:Free ($10/month for premium version)
Although Spotify fanatics will rail on and on about why it's the best out there, Apple put out one hell of an (arguably better) alternative this year.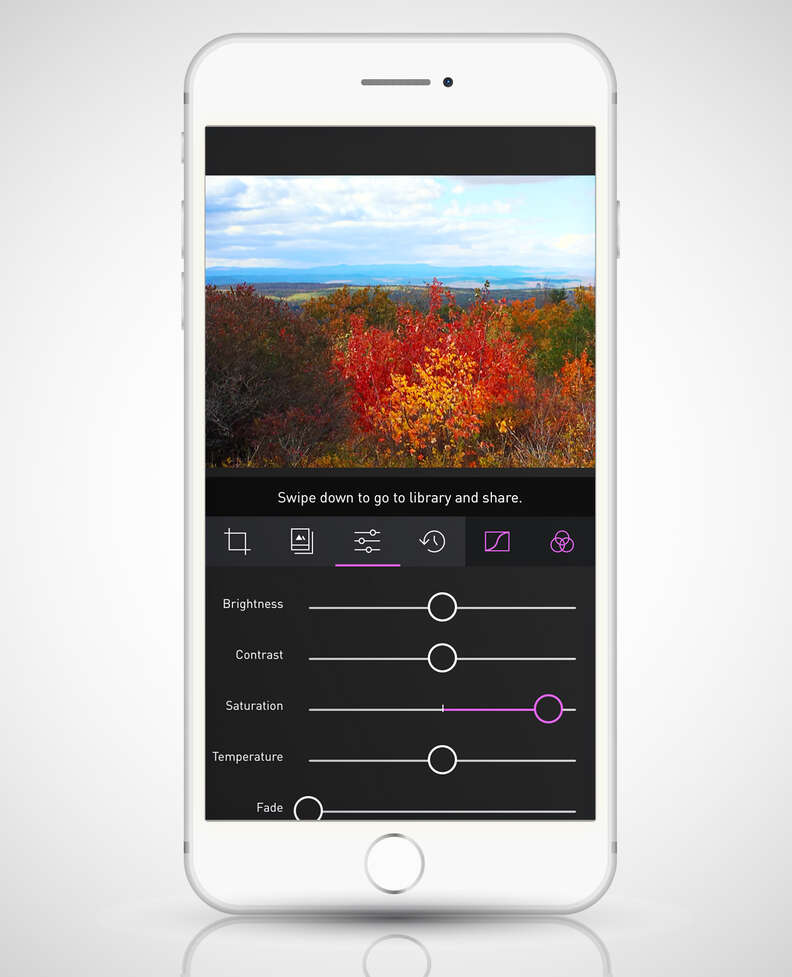 Darkroom
Who it's for: Amateur photogs who crave more control
iOS:Free
Darkroom gives you the ability to comprehensively edit every image you shoot on the fly, without having to import them. Suck it, VSCO.

Jet
Who it's for: Online shoppers in search of an Amazon alternative
iOS: Free
Android:Free
Competing with the e-commerce juggernaut that is Amazon may seem foolish, but recently launched Jet is successfully doing just that, banking on its ability to undercut Bezos & co. on just about everything and still make money. Its slick app has also earned some big praise.
Hopper
Who it's for: Bargain-hunting jet-setters
iOS:Free
Android:Free
Hopper is constantly analyzing billions of airline prices and pricing trends to predict (and alert you of) the best moment to book your next flight for the cheapest price.

Robinhood
Who it's for: Amateur wannabe stock traders
iOS:Free
Android:Free
It's tough to get too jazzed about a stock-trading app, but Robinhood is making it easier than ever for the market novices among us to test out the wild waters of Wall St, without racking up any commission fees.
Workflow
Who it's for: Efficiency fanatics
iOS:$2.99
Workflow allows you to streamline your day by combining different actions from various apps together in one place. For instance, create a shortcut for "Uber to my next event," and the app automatically pulls address data from your next calendar invite and requests an Uber to pick you up from your current location and drive you there. Or you could set a workflow to guide you to the nearest coffee shop in one tap, or create an animated GIF using the last video you shot. Its possibilities are only limited to the unique sequence of actions you can dream up.

YouTube Music
Who it's for: YouTube superfans
iOS:Free
Android:Free
Although it truly shines if you have a paid YouTube Red subscription, this smartly designed app transforms YouTube's vast catalog of videos, from the weird and wonderful to the mainstream music variety, into a proper streaming service.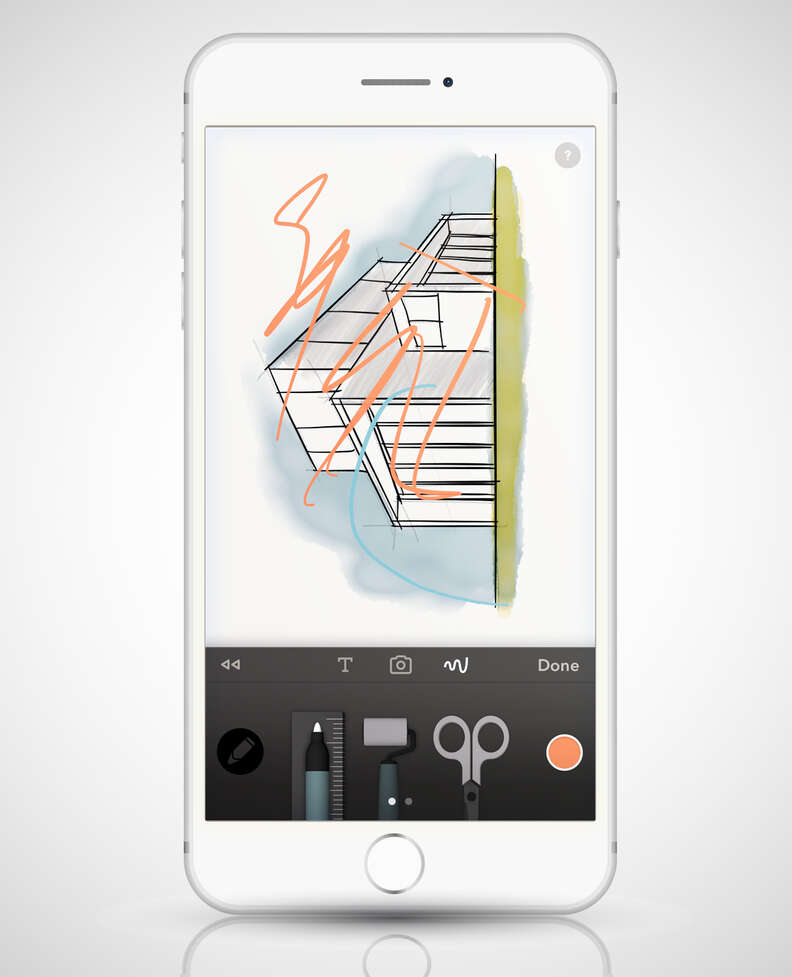 Paper
Who it's for: Creative professionals and nervous doodlers
iOS:Free
From the makers of some of the award-winningest apps ever conceived, Paper is a versatile note-taking, sketch-making, photo-annotating, all-around workhorse of a notepad app that transforms your phone into a miniature portable portfolio.

VHS Camcorder
Who it's for: People looking to shoot ironically retro-style video clips
iOS:$3.99
This novelty app stylizes your videos to look as though they were shot on an '80s-era camcorder, complete with grainy picture quality and a janky timestamp.
Apple News
Who it's for: News junkies with ADD
iOS:Free
Apple's proprietary news-reader app is a remarkably slick yet straightforward customizable news digest. Select as many categories and/or titles as you want to read about (e.g., Esquire, NY Times, "Entertainment," "Business") and every time you open or refresh the app it culls a feed featuring the latest relevant stories.

Dubsmash
Who it's for: Instagram addicts and pranksters
iOS:Free
Android:Free
This weird-and-wacky app lets you lip-dub audio from songs or video clips so it looks like you're singing or saying it.
Periscope
Who it's for: Voyeurs with too much free time
iOS:Free
Android:Free
Meerkat may have been the first real-time live-streaming app on the scene, but Twitter-backed Periscope took the medium to new heights this year, earning the number-one slot on Apple's list of 2015's best apps. And for better or worse, it hasn't been taken over by porn... yet.

Timeline
Who it's for: News consumers looking for more context
iOS:Free
This handy news app not only aggregates a feed of up-to-the-minute news from a robust editorial team, but it's specifically designed to provide more historical context so readers get a more rounded view of larger and complex stories.
HBO NOW
Who it's for: Cord-cutting binge-watchers with great taste
iOS:Free
Android:Free
For those of us without access to someone else'e HBO GO password, the Home Box Office's latest offering has been a godsend. It gives cord-cutting non-premium cable subscribers access to the same catalog of award-winning shows and movies for less than $15 a month.

PAUSE
Who it's for: Anyone in need of a quick chill pill
iOS:$1.99
Android:$1.99
Like a modern-day lava lamp, this weirdly hypnotic app features a digital blob that floats across the screen, and has been "scientifically validated" to calm you down quick when you stare at it.

Fit Men Cook
Who it's for: Health-conscious dudes (and ladies) who want to eat better
iOS:$2.99
From the uber-popular fitness and diet guru Kevin Curry, this straightforward app makes it incredibly easy to revamp your nutrition habits, arming you with a whole bunch of healthy and wallet-friendly recipes to whoop yourself back into shape.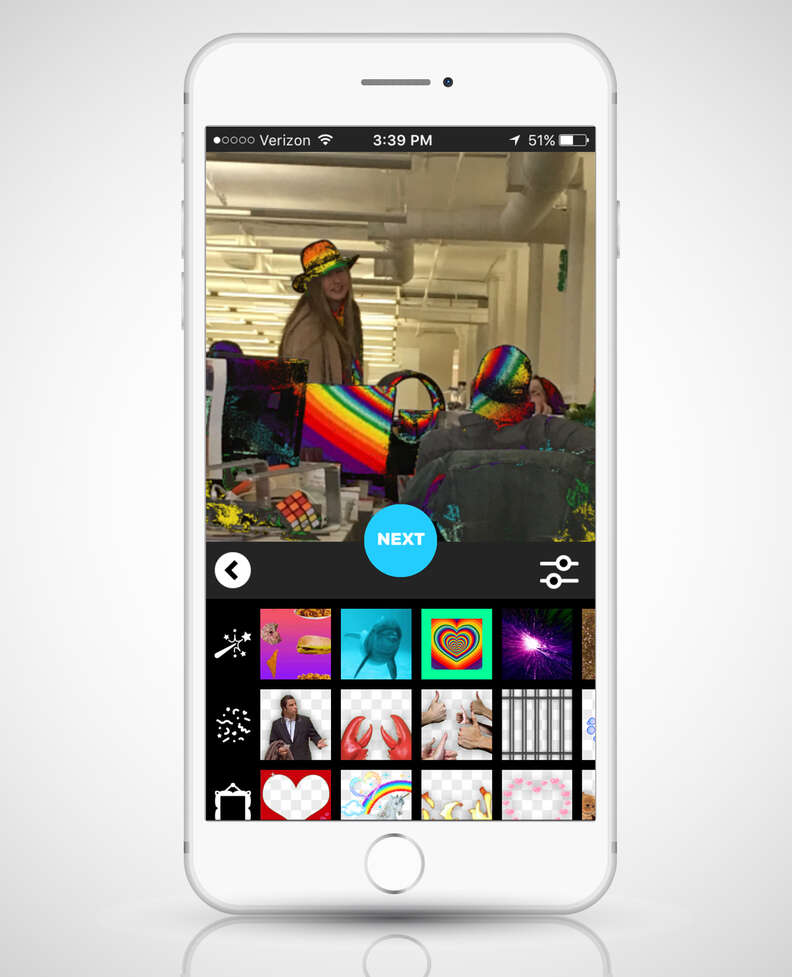 Giphy Cam
Who it's for: The GIF-happy masses
iOS:Free
Those of us who've had the pleasure of using the original Giphy app to search and send the Web's most brilliant animated GIFs are more than pumped with its latest mobile offering, which allows you to turn photos into clever, custom, and filter-laden GIFs on the spot.

Khan Academy
Who it's for: Anyone looking to smarten up without studying
iOS:Free
Android:Free
Like having a tiny college professor stashed in your pocket, Khan Academy is a streamlined app packed with over 10,000 videos and explanations covering a whole range of subjects, from math and science to economics and history, to help you stay sharp in your downtime.
Apple Maps
Who it's for: Anyone who needs solid transit directions
iOS:Free
Apple may have long been considered the runner-up when it comes to quality map apps, but the new version it debuted in the iOS 9 rollout is pretty freaking impressive. In fact, not only does it go toe-to-toe with its rival Google Maps on almost every feature, but in a few cases it seems to be better -- especially when it comes to getting transit directions.

Reuters TV
Who it's for: People who prefer to watch the news
iOS:Free
Powered by 2,500 journalists in 200 locations, Reuters TV enables you catch the latest news in video form, curated to suit your interests and cut to your time constraints.
Enlight
Who it's for: Photographers with across-the-board editing needs
iOS: $3.99
Enlight is stocked with a wide variety of advanced editing tools beyond the Photoshop standard to help you transform and filter your photos into pro-level images.

Tandem
Who it's for: Language learners looking for a better way to brush up on their skills
iOS:Free
Taking the pain out of learning a new language, Tandem pairs you with partners with similar interests also looking to improve their French/Spanish/Italian/Esperanto so your conversations don't feel like they're poached from a textbook.
Wildcard
Who it's for: Time-strapped news junkies
iOS:Free
Android: Free (soon)
Since we don't all have the luxury of sitting back and soaking up the nitty-gritty details of the latest news, Wildcard helps make it more digestible by breaking up the most essential sections of major stories. A smooth, sleek, continuous feed of easily consumable components (articles, photos, videos) also lets you expand to see more details when you want.

Pacemaker
Who it's for: Aspiring DJs
iOS:Free
For the legion of wannabe Tiestos out there, Pacemaker makes it easy to add in live effects, mix in new tracks, and save remixes of tracks from Spotify and iTunes.
Sign up here for our daily Thrillist email, and get your fix of the best in food/drink/fun.
Joe McGauley is a senior writer for Thrillist. Scope out his GIF prowess: @jwmcgauley.