The Only 4 Messaging Apps Worth Your Time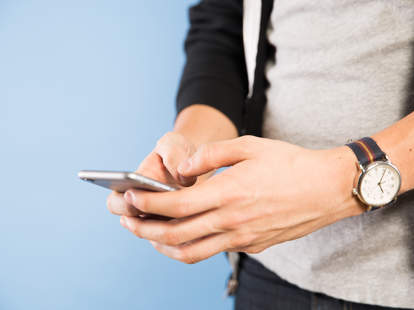 It doesn't take a soothsayer to see that messaging is going to be a big part of our future, so there's been a flood of scrappy startups -- plus the giants like Facebook and Google -- dropping new messaging apps and hoping to be one of the few apps that we use every single day. But there are only a small handful that stand out from the pack and offer truly unique and essential features for our daily communications. Here are the four worth downloading, based on what you're hoping to get out of them.
Screenshot via Telegram/Oren Aks
Telegram
Why it's great:
It's soothingly simplistic and doesn't require you to be tethered to a particular device.
iOS:
Free
Android:
Free
Windows:
Free
Telegram offers a suite of familiar messaging features (it supports sending huge photos, videos, and other files), but stands out from the others on this list for its noticeably stark and simple interface. Also, unlike WhatsApp, it's cloud-based, so your messages will seamlessly sync to multiple devices at once. And while it doesn't offer voice or video calls, it does let you create group chats with up to 5,000 members, and engage in "secret" chats that can only be accessed on the device they were sent from (they're not part of the Telegram cloud) and can be set to self-destruct.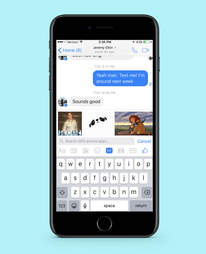 Screenshot via Messenger/Oren Aks
Facebook Messenger
Why it's great:
It's packed with artifically intelligent bots that can help you manage all aspects of your day.
iOS:
Free
Android:
Free
People freaked out a little bit when Facebook spun off its chat feature into a standalone app, but it turned out to be a really helpful tool. Like most of the apps on this list, it's great for group chats and voice calls, but it's uniquely powerful thanks to the "bots" that allow you to interact with third-party sites and services without leaving the app. Basically, everyone from Uber to 1-800-Flowers has their own Messenger bot, and once you add them to your contact list you can ping them with questions or requests (e.g., "order a car in 15 minutes," "send a bouquet of roses to Sarah tomorrow") whenever you want. It's like having a small army of personal assistants at the ready to make your life just a little bit easier.
Screenshot via WhatsApp/Oren Aks
WhatsApp
Why it's great:
It's popular with the international crowd and has the best secure message encryption around.
iOS:
Free
Android:
Free
Windows:
Free
What began as that app everyone in your study-abroad program used to text people back home has morphed into quite the behemoth messaging portal. Not only is it now totally free to use, but it's jam-packed with extra features (the ability to share pics, videos, and send audio files and documents, for example), though it most proudly touts its end-to-end message encryption -- keeping potential interlopers and the government from snooping around your conversations. Two years ago, it was acquired by Facebook (who's recently
come under scrutiny
for making controversial changes to its privacy policy), so it may also start adding Messenger-esque features down the road.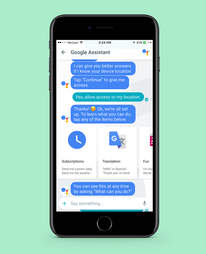 Screenshot via Allo/Oren Aks
Allo
Why it's great:
It's equipped with an artificially intelligent Google Assistant that'll chime in whenever you have a question.
iOS:
Free
Android:
Free
Google has plenty of experience with chat platforms, from GChat, to Google Messenger, to Hangouts, but it's best offering yet is the just-launched Allo app. Although it offers most of the requisite messaging app features (it supports sending photos and videos, and has quite a few
iOS 10-esque effect
options), you cannot use it to make voice or video calls. It does have something none of the other apps do, though: Google Assistant, an AI bot that will pop in to answer questions you might have as you're chatting (what's the weather? Where's the best sushi spot nearby? When does the game start?).
Sign up here for our daily Thrillist email, and get your fix of the best in food/drink/fun.
Joe McGauley is a senior writer for Thrillist and perfectly happy with iMessage.