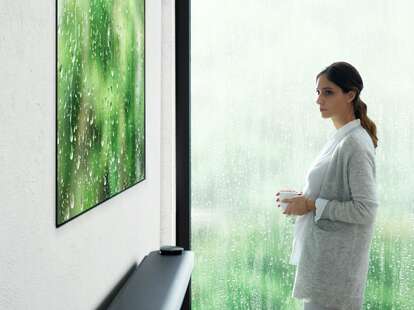 Courtesy of LG
Courtesy of LG
Every January, the Consumer Electronics Show descends on Las Vegas like a Category 5 nerd-icane. Big-name brands and fledgling startups flock to the massive tech trade show to tease flashy futuristic concepts and unveil their latest lineups of gadgets in front of a crowd of fawning journalists and industry insiders. In a word, it's overwhelming, and it can be tough to sort the legitimately promising new stuff from the gimmicks that will be forgotten sooner than later.
That said, there were still some new products unveiled at this year's show that we expect to be a big deal in the near future. Here's a rundown...
What it is: A hybrid streaming device that combines streaming content with free live TV
Why it's important: It addresses a major complaint from some cord-cutters.
Price: $99 and up
Availability: Now
Would-be cord-cutters have a plethora of choices when it comes set-top consoles, but DISH just unveiled a competitor to Apple TV, Roku, Chromecast, and Amazon Fire TV boasting a feature that could well make it a game-changer. The Android TV-powered device supports any app downloaded in the Google Play store, but uniquely allows Sling TV subscribers to add live local TV channels to their feed of streamable on-demand content for free by connecting an over-the-air antenna to the console, essentially mashing up old and modern TV tech in a way that allows viewers to get the best of both worlds. What's more, by making it easier for viewers to watch live TV without actually paying for it, it may actually make it easier to negotiate better deals with major networks on existing services like DirectTV or PlayStation Vue, and potentially make it cheaper and easier for us all to watch everything we want without paying for a proper cable plan.
What it is: A robotics kit that teaches you how to build and code
Why it's important: It will encourage kids (and adults) to learn new skills and invent things.
Price: $160 and up
Availability: August 2017
Like a 21st-century take on the Erector Set, LEGO Boost kits serve as a fun and hands-on intro to programming. Each comes with a motorized hub, sensors, and LEGO bricks, which can be constructed into a number of different kinetic contraptions, whose functions can be customized and controlled via a complementary app, which boasts a drag-and-drop programming tool. Who cares if it's ostensibly a kids toy? If it can inspire creativity and an interest in computer science in anyone, that's a win.
What it is: A wallpaper-thin, mountable flat-screen television
Why it's important: It signals the feasibility to seamlessly integrate enormous flat-screens anywhere.
Price: $8,000 and up
Availability: Pre-order
LG's new OLED-screen TVs -- available in 65in or 77in models -- are just 2.5mm thick, which means that they appear flush with whatever surface they're mounted to. The remarkably thin profile is possible thanks to its two-part system -- the display is one element, but the brains and inputs for the machine are packed into a soundbar, which sits below and plugs into the screen. It was one of the most buzzed-about devices this year, and signals a pretty significant leap forward for consumer screens, suggesting we may not be too far off from integrating wall-sized displays into our living spaces.
What it is: Feedback-enabled touchscreen that allow you to "feel" what's on the screen
Why it's important: It could fundamentally change how we interact with online content.
Price: TBA
Availability: TBA
If you've ever wished you could reach out and "feel" an object on your phone or tablet's screen, Tanvas' new touchscreen should get you excited. The dynamic technology it unveiled mimics textures on a flat-screen using hyper-precise haptic feedback, similar to the small pushback vibrations featured in the iPhone 7 home button. There are no plans to make a retail version available anytime soon -- but it's already partnered with companies like Bonobos, and in demos it proved it can successfully mimic the feelings of certain things on the screen, like rippling water, small pebbles, and various textiles. If and when it's integrated into devices, it will not only dramatically improve the online shopping experience, but could bring a whole new level of immersion and interactivity to apps and software.
What it is: A four-in-one washing machine and dryer system that slashes laundry time
Why it's important: It cuts down on how much time you'll spend doing chores.
Price: TBA
Availability: TBA
A laundry machine may not be the sexiest of gadgets, but any innovation intended to make washing clothes less of a slog has our attention. This admittedly wacky system is meant to cut down on how much time it takes you to get through your whites and darks, by giving you a double set of washers and dryers that allow you to complete two loads simultaneously, and on completely opposite settings if necessary. Making it even more convenient, it can be remotely controlled via the Samsung Smart Home app, so you can monitor progress without needing to hover near the machine.
Amazon Alexa-integrated... everything
What it is: A plethora of products that function with Amazon's voice-activated assistant
Why it's important: It's a preview of how we may soon be interacting with all of our connected devices.
Price: Varies
Availability: Now
No question, the most pervasive piece of "new" technology on display this year isn't actually all that new. Amazon's Alexa has been around since 2014, but this was clearly its year to shine, with a whole bunch of third-party brands announcing that they've been integrating it into their new products. LG's new refrigerator can be controlled via Alexa, as can Samsung's robotic vacuum, DISH DVR boxes, and all Whirlpool appliances. Even Ford is on board, adding in-vehicle Alexa controls to its SYNC 3 voice platform. And in an interesting twist, Lenovo unveiled an Echo-esque speaker, which is, you guessed it, powered by Alexa.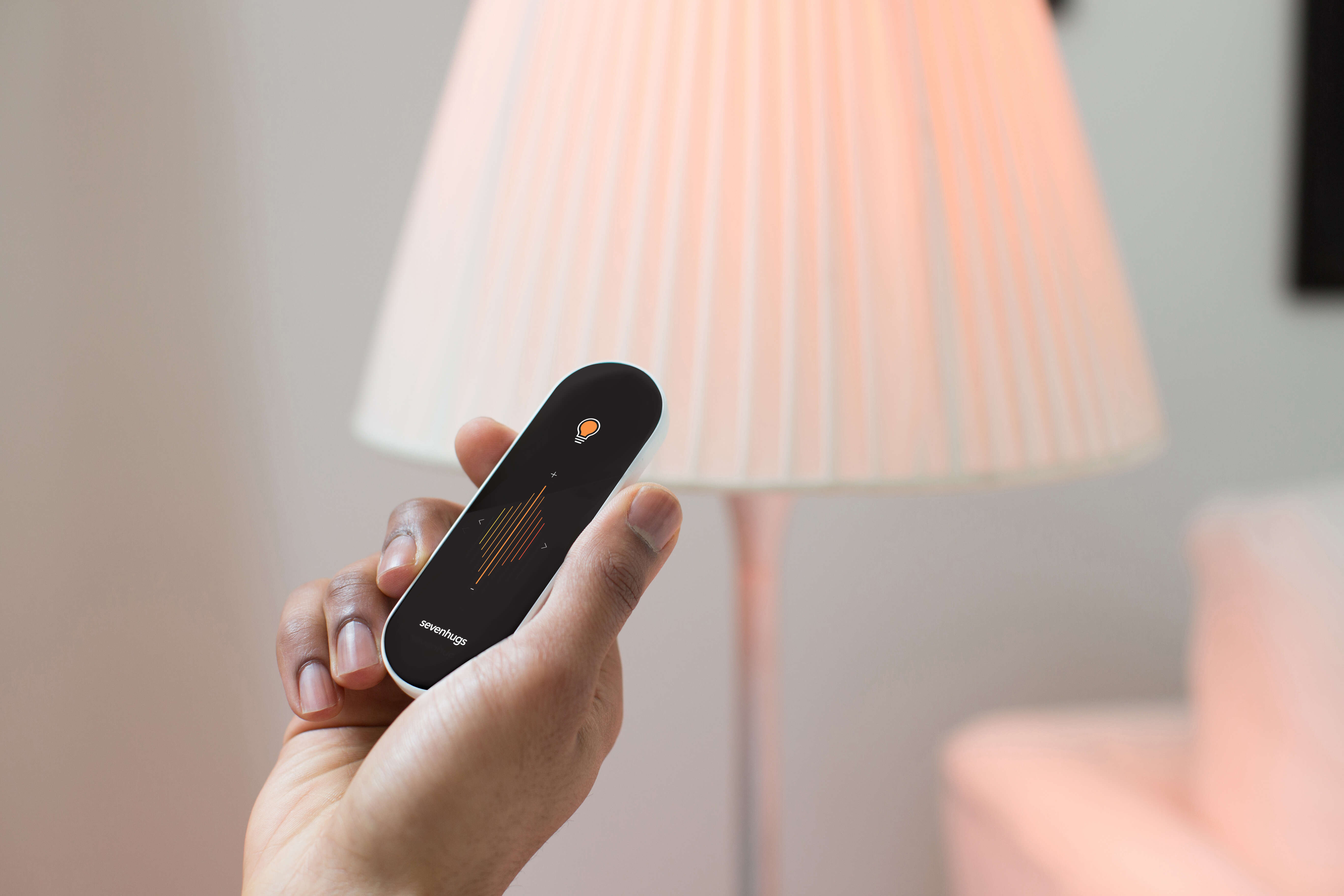 What it is: A universal remote for all smart products
Why it's important: It makes it incredibly simple to manage all of your connected devices.
Price: $229
Availability: Pre-order
Theoretically, smart home products exist to make our lives better or more convenient. However, getting them all to do what you want without fumbling around on your phone can be a royal pain in the ass, since many are only controllable via their own app. That's the beauty of this Sevenhugs universal remote, which instantly takes over control of any smart device it's pointed at. Sporting a dynamic touchscreen rather than tactile buttons, it automatically shifts to the control style relevant to whatever you're pointing at, whether it's a NEST thermostat, Philips Hue lightbulb, Sonos speaker, NEST camera, August smart lock, smart TV, or any number of other connected devices you might have at home.
Sign up here for our daily Thrillist email, and get your fix of the best in food/drink/fun.
Joe McGauley is a senior writer for Thrillist and patiently waiting for the year that introduces a fully autonomous laundry robot.