Thrillist/Shutterstock
Thrillist/Shutterstock
When you order a beer in Cuba, you'll likely be presented with two options: Cristal (a watery, government-owned light lager) or Bucanero (a watery, government-owned dark lager). As a group of young Cubans and I littered a restaurant table in Havana with dead soldiers of both varieties, an argument broke out as to the etymology of the latter brand.
"Buccaneers were pirates, amigo, who specialized in stealing ham," said Sergio Leon, 25, bearded and bearing a respectable resemblance to actor Gael García Bernal.
"That can't be true," I said, referring to the ham part.
"Sí, I promise you," he said. "I know this for sure. We read about them."
Well, read about this, I thought, and reached into my pocket to settle this dispute the way men do -- with Google. But all it did was make everybody laugh.
"Lo siento," Sergio said, glancing at my iPhone. "Remember, you are in Cuba. Our country is stuck on airplane mode."
As an American visiting Havana, the blank Wi-Fi/data signal in the top left-hand corner of my phone's screen became as central to my impression of the city as the antiquated "Yank Tanks" prowling the streets, or the thick, sweet smell of Montecristos hanging in the air. The Cuban government claims that approximately a quarter of its 11.3 million residents have access to Internet. The US government puts that number closer to 5%, calling Cuban Internet one of the "most limited in the entire world." If the White House is right, that means just over half a million Cubans can regularly update their relationship status. Or upload photos. Or post incoherent political rants on their profiles. Or make a website for their business. Or email their abuela.
Worst of all, it means gringo visitors can't Google-bust a confident young Cuban's suspiciously ham-centric recollection of maritime history. But that hasn't dampened the young Cubans' desire to be online -- which they will go to great lengths and exhibit tremendous ingenuity to satisfy. The Cuban government says it aims to connect half the country inside their own homes by 2020, but these kids aren't the waiting type, clearly. On the chassis of the '55 Packard that is the Cuban infrastructure, in a country where most government employees make a measly $20 a month, they're pushing ahead into the digital age on their own.
So I decided that the best way to understand what it means to be a young person in Havana is to try to understand how they use the Internet. I would shake off my first-world delirium tremens, and experience the Internet like a real Cuban. I'd play by their rules, and learn all I could about their situation.
I mean, shit, it's not like I really had a choice, anyway.
The early morning cyber-point orgy
The next morning, I ventured toward the first circle of batshit Cuban Internet access while nursing a Cristal-induced hangover (having sworn off Bucaneros, post-argument).
"How will we know when we get there?" I asked my cabbie as we bounced down the seaside Malecón . My question was answered by the sight of a crowd gathered along a vibrantly painted wall, clutching smartphones and tablets. We had arrived at one of the 35 public Wi-Fi "cyber-points" the government had installed over the past six months -- one of the standard connection points for your average Cuban.
But getting Wi-fi from these public access points is not like walking into a Starbucks, ordering a latte, and setting up your MacBook. It's more like walking into Penn Station during rush hour, and sitting criss-cross-applesauce in front of the NJ Transit terminal and then maybe trying to suck a piece of gum through a straw. Approximately 30-45 people were gathered outdoors in the morning drizzle to dip into the puddle of connectivity, while sharply dressed young Cubans weaved through the crowd, advertising their product -- "Tarjeta... Internet card... tarjeta" -- like drug dealers prowling a Phish concert lawn.
Here's how it works: you buy a prepaid card from government stores or from one of these (illegal but pretty much ignored by police) scalpers, and on the card is a login code that gives you an hour of access. I bought a card for $3. Surrounding me and my increasingly soggy access card was a mass of flickering screens, devices wavering in and out of connectivity -- relatives waving on video chat, Facebook pages being scrolled through, statuses being updated, photos being shared, and even movie trailers being watched (Star Wars!) with frequent buffering. Every now and then, a towel or shirt was pulled out to dry the rain water flecking the screens.
I connected my phone to the Internet and tried to upload a picture of me in Cuba to my various social networks (if people couldn't see me Instagramming in Cuba, was I even there at all?). While I successfully connected, the speed of my Internet brought on flashbacks of MegaBus Wi-Fi, or sharing a remote cabin router with 10 of my friends in upstate New York. The much-maligned "wheel of loading" spun eternally on my screen, and in a fit of American impatience, I decided no selfie was worth literal minutes of upload times, especially in a steady rain and a pair of decidedly un-waterproof Clarks. I opted to cut my excursion short to pursue dry socks, and maybe a quick nap. I wasted three dollars. I am a really shitty Cuban.
My taxi driver hung around, fortunately. As I climbed back into the wide, shiny, red sedan, the cabbie gestured to the scrum. "Rains, wind, floods -- they will still be here," he said. "It's crazy what people will do to get on their phones, man."
The root causes of crappy Cuban Internet
Cuba has one of the highest literacy rates in the world. College is free -- so is health care, meaning no student loan bills or medical debt. The United Nations ranks it at 44th out of 187 countries in its Human Development Index. The country's art scene is highly regarded, just like its baseball players. Their rum and cigars are the envy of the world. Violent crime rates are staggeringly low, especially when compared to neighboring countries.
But their Internet? To put it in words I heard countless times during my trip, "It's total shit."
"There were sets of unique circumstances that played a part in delaying viable Internet in Cuba," said Colin Laverty, President of Cuba Educational Travel, a group that works with the country on person-to-person exchange programs with the United States. "Number one, the US embargo didn't help. In the past they had a chance to access some of the resources and basic infrastructures -- like using fiber optic cables -- other Caribbean countries use to connect, but couldn't because of the embargo's limitations."
Not that that would have even been a priority. When the USSR disbanded and Cuba went through its "Special Period" in the 1990s, the nation was having enough trouble trying to provide food for its people, let alone work on creating/maintaining functional Internet. It has taken decades for Cuba to claw its way back to some level of stability, and steps like opening relations with the US and incorporating private businesses into its economy will hopefully make things better still in terms of the economy and the Internet.
"They are making great strides now," Laverty said. "A lot of politicians in Cuba do believe that getting Cuba connected to the rest of the world and up to speed technology-wise is one of the highest priorities moving forward, and they are fighting for it."
You can see evidence of the jonesing for technology all over. One gets the sense that in Cuba, tech -- more than any other slice of American culture that slips in through the borders -- is sacred, a thing of reverence, of awe. Bootleg Apple stickers randomly line the windows of taxis. Having various social media accounts is a status symbol. Phones, laptops, and almost all kinds of electronics are rare delicacies, smuggled into the country by relatives or bought on the black market.
Still, even with the historic push, some residents, especially business owners who rely on their Internet for their livelihoods, have no time to wait for the government. So they do what so many Cubans do when they run into a dead end: they take what they have, and they innovate.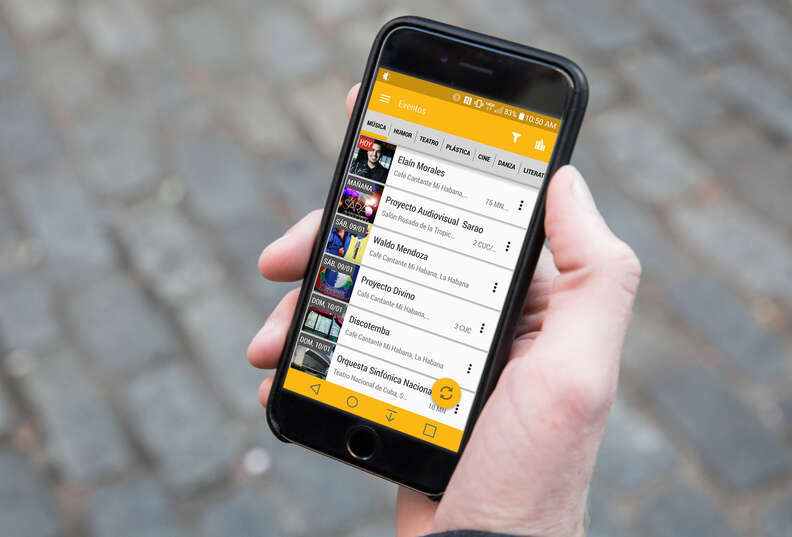 How to run an Internet business with no Internet
When the rain had cleared and the sun had set over the Gulf, I visited the home of Julia de la Rosa and Silvio Ortega -- a couple making their living with a privately owned business: a palatial Airbnb with a dozen rooms in the geographical center of Havana. We ate a late dinner on their poolside patio, capped with Havana Club rum and cigars. The meal was Mexican, with some ingredients smuggled over by friends from Mexico; this is basically the only way to acquire exotic food. "It's important to have friends in good places," Julia told me, over my first-ever smuggled burrito.
The problem with running an Airbnb in Cuba, however, is that there are no credit cards, there's no reliable way to process online payments, and the Internet is shit. "We have to rely on other people, because the Internet is really an essential part of our business," said Julia. "We have to have it, to exist." So Julia and Silvio created a workaround. They have a business partner in Spain who handles the server that hosts their listings and website, and another friend in Italy who processes the payments. It's online work done via physical proxies, online living done through offline connections. Getting the actual money across Cuban borders can be done via simple money wiring -- Western Union even facilitates payments from the United States, or Airbnb hosts can opt for door-to-door delivery of payments. This couple owns a house that could pay host to The Bachelor, but they can't even post on their Facebook page themselves. Despite the barriers, their house is swarmed year-round with European and South American tourists looking to bask in the glow of the Cuban suburbs and the bootleg burritos prepared by the property's personal chef.
And take the guys I was drinking with earlier. They are upstart Cuban tech entrepreneurs who created an actual functioning nightlife app. They saw an opening in the market, and they employed Cuban ingenuity to serve it. "We live in a country where the young people have to plan where they are going to go out very meticulously, because [most have] financial problems," one of them, Juan Alejandro Hernandez, told me between beers. "We also don't have the freedom of being able to check social media 24/7. There are things going on here, in Havana, but the kids -- they just didn't know about them. We wanted to change that."
We were dining and drinking in the trendy Vedado neighborhood on the northern tip of Havana. Juan Alejandro and the three other Cubans at the table -- Sergio Fernandez, Juan Luis Santana Barrios, and Sergio Leon -- were detailing their start-up venture, a smartphone application "Ke Hay Pa' Hoy?" that straddles the line between a Cuban Yelp, and a site like Thrillist -- detailing the best nightlife, events, and dining destinations in Havana, geared toward a young crowd.
Through email, Ke Hay Pa' Hoy? sends a compressed download, an information update to their application every seven days. The week's info (upcoming concerts, live events, etc.) is provided as a download directly to user's smartphones, optimized to be made accessible without a connection. The app looks slick. It runs well. And, it was pieced together with extreme resourcefulness by four 24-year-olds with no formal training. Ke Hay Pa Hoy? is gaining nationwide attention as game-changing software, tailor-made to bypass Cuba's connection problems and to introduce millennials to the world of on-the-go resources.
"We don't want to go to the United States to develop an app, even though it would be easier for us over there," Juan told me, "because we want to bring this kind of service to our people, to make our lives better."
Welcome to the Cuban iTunes store
After a few glasses of the rocket fuel that is Cuban coffee, we stopped talking business and rolled to a trendy, art-house nightclub in Vedado. The uncanny timbre of Robin Thicke's voice coursed through the speakers, welcoming us.
"Wait, you have Robin Thicke songs here?" I yelled.
"Yes," Juan yelled back. "We also have running water, and indoor toilets, and we even wear shoes!"
I hadn't considered this much till then, but while I was visiting, so many of my Cuban conversations revolved around American media. Kids discussing intricate plot points of shows like Californication, debating how much they liked the newest Avengers film compared to the first. Analyzing tracks of Rihanna's latest album over plates of ropa vieja and black beans. Where were they getting this stuff?
The answer was given to me by all four of my friends at once, through unanimous smiles. El Paquete Semana. The weekly packet. A one-terabyte hard-drive loaded with a week's worth of American movies, shows, music, magazines, and even smartphone apps. The original source of this smorgasbord of media is something of a mystery, but dealers pace the streets of Havana, selling full versions of El Paquete for around $8, or a smaller version with partial content for a few bucks. It's passed around the Cuban population by street dealers for a cost, or by friends out of charity, like borrowing a Netflix password. My particular amigos were already looking forward to seeing the Latin Grammys and the Victoria Secret Fashion show in the upcoming months, both of which would make rounds on El Paquete about a week after airing on US television.
And yes, my friends assure me, "El Paquete and chill" is definitely a thing.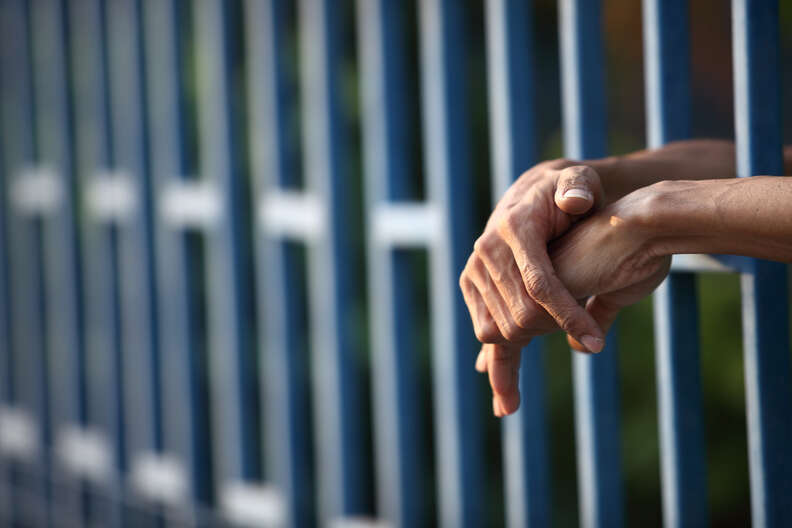 How to get anything you want online while also risking jail
Outside the club, while I discovered firsthand the shocking potency of Cuban cigarettes, I struck up a conversation with a young photographer. He was cradling his Canon, a respectable, clearly expensive model, like a newborn puppy. As I coughed, he told me he bought it on the black market after months of saving and using a shitty hand-me-down film camera. I told him about my experience with Cuban Internet, and he told me of other ways to get online. Many government employees get limited onsite Internet access in order to do their jobs, like doctors, professors, and journalists, he said. Same deal for college students, who have some access on campus. Some of these people sell their access for about $8 an hour on Revolico, the Cuban equivalent of Craigslist. Foreign relatives can also clandestinely bring phones loaded with international SIM cards, with a limited supply of basic access to the web, when they visit. All this is totally prohibited. The only other option, beside the cyber-points, are government-owned Internet cafes, thinly scattered throughout the city, carrying a steep $9-per-hour rate.
"Well," he clarified, "that is the only other legal option."
He was wearing a Nirvana T-shirt. He referenced cult classics and indie films -- his current favorite is Blue Is the Warmest Color. He thought Kid A was Radiohead's best album. He described himself as a Friki, a "free kid." And he thinks most of the material in El Paquete is "mainstream bullshit." Craving access, he decided to take these matters into his own hands. And he's not alone.
Tech-savvy lawbreakers can connect to an existing underground network of users owning black market computers all over Cuba (like a dark-web Intranet). It gives people like the photographer a way to get an online experience at their own convenience. Their makeshift web of access is aptly called the "Streetnet." It uses equipment that is still highly illegal (Cuba wants tight control over its burgeoning Internet), and is maintained by thousands of Cubans across the nation, giving them access to each other for online gaming, P2P media sharing, messaging, and basically everything else you would find on the full spectrum of the Interweb.
"I just figured out how to do it," the photographer said. "Trial and error. It's complicated, but I had a ton of time to practice connecting to outlets I'm not supposed to be connected to... I bet any tech guy in the US could do it in a heartbeat." What about any potential legal problems that could stem from his illegal usage? "I'm not worried," he said, before quickly changing the subject and trying to hard-sell me on the merits of his new favorite band, Muse.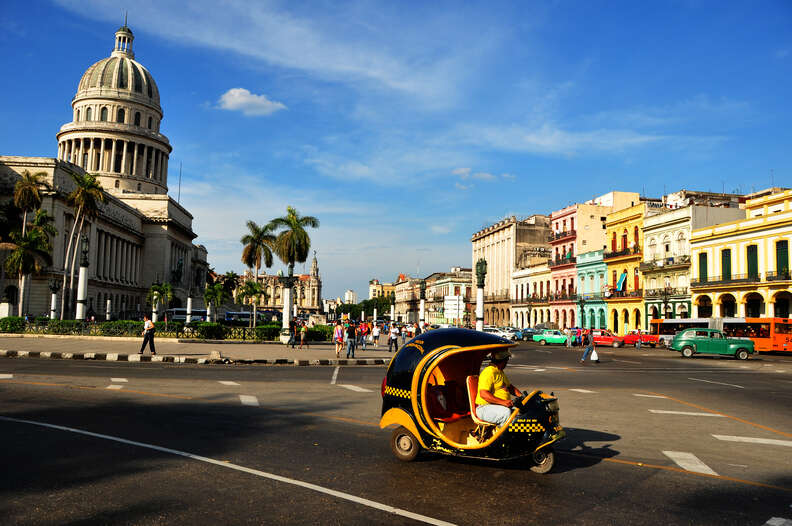 Escape from no-Internet island
Less than 24 hours after I exited the club with my ears ringing and stomach bloated with Cuban lager, I was aboard a homebound charter flight, touching ground in Miami. Before the burnt rubber of the plane's tires hit my nose, I was texting, emailing, and, of course, Instagramming my #Hemmingway #Mojito shots. It took me approximately 12 seconds to find out the word Buccaneer does indeed have its meaning rooted in pork product, as buccaneers were known for hunting feral pigs and smoking their meat (the word itself comes from the French boucane -- "to smoke meat").
Well, if I ever make it back to Cuba, I guess I owe Sergio a watery government-owned dark lager.
When I reached the Facebook portion of my reintroduction to the online world, I noticed that I had five friend request notifications on my feed. Two Juans, two Sergios, and one photographer. The artist and the businessmen, bearing the torch of the new Cuba. I accept, thinking back on something Juan told me earlier. "We want to be able to be on Facebook here in Cuba, to be able to friend you, and like your photos and keep in touch with you," he said. "To connect with people across the world."
"Just that makes all the difference," he said. "We need that to happen. And it will."

Sign up here for our daily Thrillist email, and get your fix of the best in food/drink/fun.
Wil Fulton is a staff writer for Thrillist. He also found out Cuban sandwiches aren't really Cuban. Now he can't sleep at night. Seriously. Follow him @wilfulton.
You want to go to Cuba. Our editors have been to Cuba. And they'll tell you everything you need to know, right here in The Havana Club.