All the Creepy Ways People Are Stalking You Online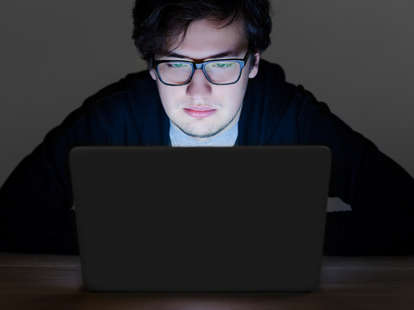 ImageFlow/Shutterstock
ImageFlow/Shutterstock
Like filing taxes or carving a turkey, finding those extra little details about somebody online is a life skill we all eventually acquire. Some people are just naturally more, uh...dedicated when it comes to digging up dirt. Whether it's a hyper-vigilant Tinder date, your prospective future employer, or an ex that's a little too curious if you're dating someone new, here are a few of the ingeniously creepy ways people are looking you up and keeping tabs on you.
Doing a reverse image search of your Tinder photos
It's surprisingly easy to figure out someone's full name from a dating website by simply doing a reverse image search of their photos. They screenshot your brooding head shots/tiger-cuddling pics and upload them into Google's reverse image search. Since the pics you've selected for your dating profile are probably "good" shots, odds are you've used them as profile pics elsewhere. Google will dig up the pages where these same photos are posted online, which means in just a few clicks they'll probably be able to find out quite a bit about you.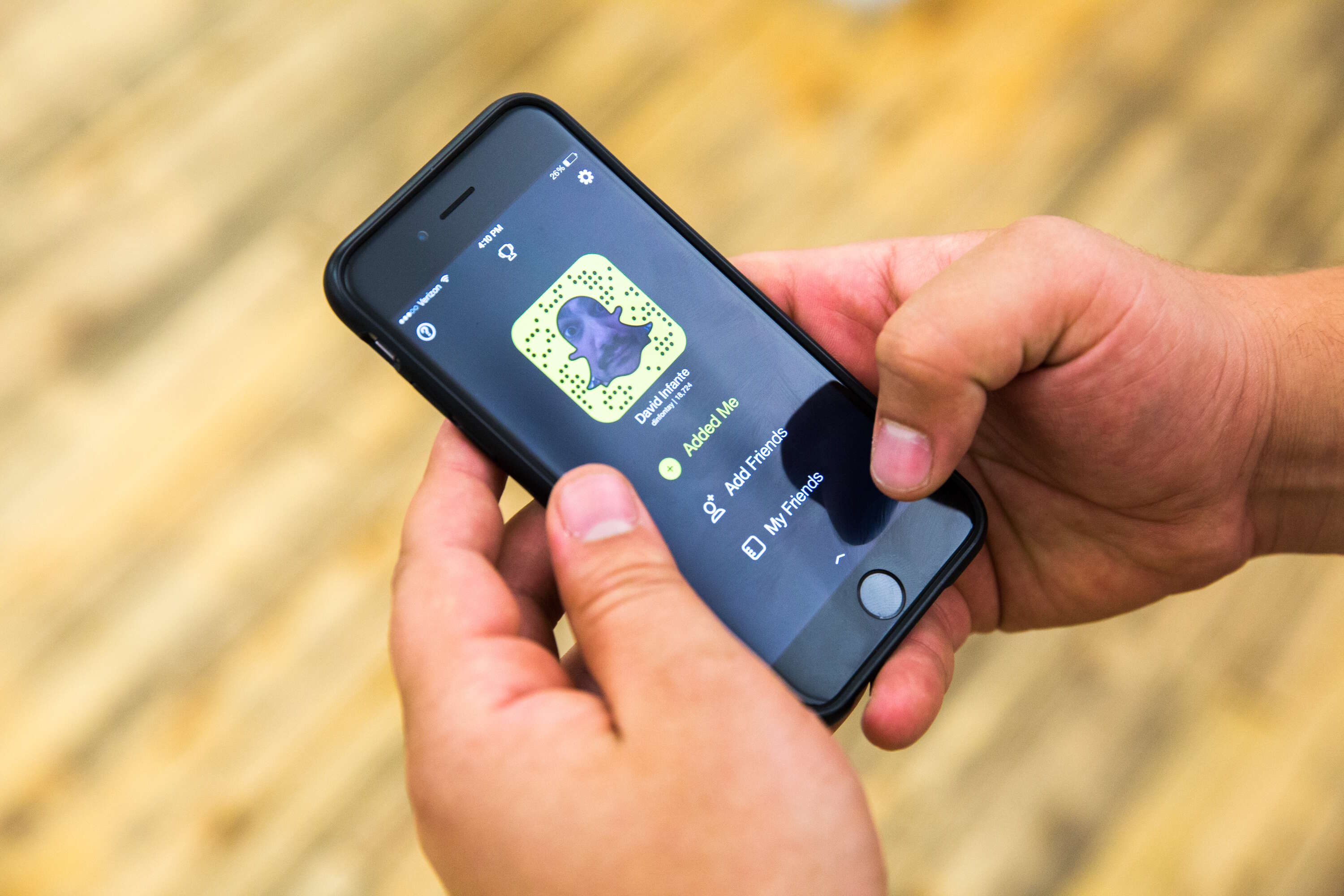 Using your phone number to find all your social media accounts
Your Bumble match may have an ulterior motive when they suggest you take your conversation to text. Once someone learns your phone number, it opens a gateway to track down your social media accounts. Snapchat recognizes when a new number has been added to your contacts, so if that person is on Snapchat, you can add them – and since most people use the same unique handle for all their social media accounts, someone could then conceivably find you on Instagram and Twitter, get your full name, and head on over to LinkedIn and Facebook.
Using Facebook and Instagram to track where you've been...
We've all done our fair share of amateur sleuthing on Facebook... some people are just much, much better at it. Typing keywords into the Facebook search bar can be hit or miss, but there's this creepily comprehensive Graph Search Engine where someone can plug in your Facebook ID and find out what events you've attended and locations you've previously checked into (restaurants, bars, etc.).
Instagram also lets you see a person's whereabouts at a glance. If you click the location tag on a person's account page, it'll plot their photos on a world map according to where they were tagged geographically. Neither method makes it easy for someone to know exactly where you are at a given moment, but it sure as hell gives them some idea of where you hang out the most.
... and who you're interacting with the most
Yep, your crafty ex has many methods of knowing what you're doing and who you're doing it with. If you're on Twitter, it's easy to see whose tweets you're favoriting by clicking the "Likes" tab on your Twitter profile. If they follow you on Instagram, they can see every photo you've liked or new account you're following on the Activity page. It's easy to see what Facebook photos you've been tagged in or commented on by using the aforementioned search engine, or they can look up all the photos you've liked by searching "photos liked by your name" in the Facebook search bar.
Doing an advanced LinkedIn search in Private Mode
LinkedIn can reveal a ton of information about someone, not only for recruiters and people who bask in their ex's professional pitfalls, but for Tinder matches hoping to confirm you actually work where you say you do. However, any premium LinkedIn user can see exactly who is looking at their profile. A prospective e-snoop gets around this by going into their Privacy & Settings and selecting Private Mode under the "Profile viewing settings" tab -- then they're free to lurk anonymously.
Using Google to dig up particular personal details
Since you can't learn everything you want about someone on social media (and some weirdos aren't even on there), people will often do some targeted Google searches to glean more intel. For instance, if they've found your full name and have determined for certain where you work, live, went to school, or a particular organization you're a member of, they might try Googling "your full name" and "site:youremployer.com" or some variation of these to see what pops up.
Getting notifications every time you make a move online
Having Facebook friends and Instagram followers makes us feel all warm and special inside – the issue is, you never know if someone is following you a little too close for comfort. Someone might add you to their Close Friends list on Facebook, without you ever realizing that they're getting updates every time you post a status, link, or picture. If you're a frequent Instagrammer, they could turn on post notifications and be alerted the instant you post a new pic. If you're someone who's in the news in any capacity, they could set a Google Alert for your name.
Paying for a background-search service to dig through documents
Although this seems excessive, it's remarkably easy to dig up dirt on people via a simple online background check, and several sites will do them for a very reasonable fee. For example, Instant Checkmate can provide up to 30 different data points on a person based simply on their name and location, digging up everything from email addresses and gun permits, to properties they own and any criminal records.