So we don't have real hover boards yet, or a time machine, or a even hair dryer that gives perfect, feathered hair every time (right fellas?). But 2015 has brought us a slew of unabashedly awesome gadgetry for improving your every day, whether it's a projector that turns your living room into a movie theater, a gizmo you can use to make your own small-batch booze, or a watch that can log your off-the-grid adventures like nothing ever created for civilian use. Bottom line: times are pretty good in gadget land. So go ahead, peruse the best in life-improving tech.

$399
With the TableTop Still you can take a half-gallon of a 20% alcohol solution (like mash from a brewing store) and turn it into 12oz of the hard stuff. When your guests look leery at your homemade booze, point out that your still is made from safe, kitchen-grade stainless steel. What could go wrong? Bottoms up!
$850
As a result of their ubiquity and cheapness, a jumbo flat screen's not so impressive anymore. On the other hand, projectors have gotten better and brighter, and models like this 1080p unit can throw up images a whopping 27ft across -- for under a grand. Imagine seeing Tom Brady's face wall-size! Imagine never having to sit in your local cineplex's lice-riddled seats again! That future is now.
$499
The easiest to set up, best-sounding whole-home stereo there is. Now it's even better, thanks to the redesigned Play:5 speaker, which hides six amplifiers and six speakers inside its svelte form. If you wanted a better sounding house you'd have to Airbnb your place to Adele.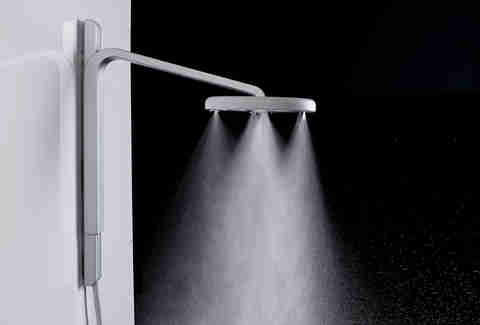 $350 (preorder)
Yes, this is one pricey shower head! But it would be far more expensive to fly to a Costa Rican rain forest every time you want to take a shower. That feeling is essentially what you experience with the Nebia, shower hardware that atomizes water into millions of droplets. Despite the feeling of a full-body drenchin', Nebia actually uses 70% less water than similar units.
$230
NAD's latest on-ear cans use a technology that makes them sound more open, as if you're listening to a pair of audiophile speakers in an open room. So you get a bass-forward sound speaker geeks call "room gain" without the suffocating, over-exaggerated low end of most headphones.
$295
The problem with ski outerwear is most of the jackets have contrasting taped seams and blazing color blocks that make you look like a tool if you try to wear one in the city. Then there's the Urbane: it's fully seam-sealed and waterproof but breathable like the best skiwear, and has a tailored cut and restrained colors suited for guys not named Chase, and for cities under 7,000ft in altitude.
$500
Garmin's Fenix 3 is primarily a GPS watch that uses Russia's ultra-precise GLONASS satellite system to give you detailed stats on where you are and where you're going, whether it's on an epic trek through Utah's Canyonlands, or a run deep in the woods of a local park. And it's not just for explorers, it's for fitness freaks too: pair the Fenix 3 with a heart-rate monitor and you can get stats like your VO2 Max (a measure of your aerobic capacity) in real time.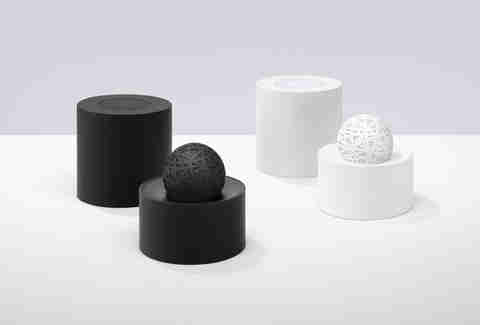 $129
You can't expect to excel on your everyday adventures if you haven't gotten a good sleep the night before. Hello monitors your bedroom's temperature, light, humidity, air quality, and sound, and then pair those factors up with movements you've made in bed to tell you which might be disturbing your sleep cycles. Its best feature: Hello will sense when you're at an ideal waking-up point and rouse you gently -- like an invisible robot lover's caress.
$5,495
Pedaling to work is great and all -- but face it Peter Pitstains, you don't look cool during or after. Enter the Bolt M-1, an electric motorbike that can hit 20mph with a range of 50mi -- in economy mode. Sport mode gives it the torque of an 110cc motorcycle, and can push it to 40mph, with a range of 30mi on one five-hour charge.