"Hey, can you show me a way to get even more addicted to my phone?" said no one ever. But the truth is we're all looking for ways to mindlessly kill some time on our phones during those awkward elevator moments and morning commutes. If you're currently in the market for some entertaining time wasters, behold: here are nine guilty-pleasure apps that, for one reason or another, are hypnotically addictive. We're sorry/you're welcome.
Recommended Video
Chick-fil-A Is Giving Away Free Food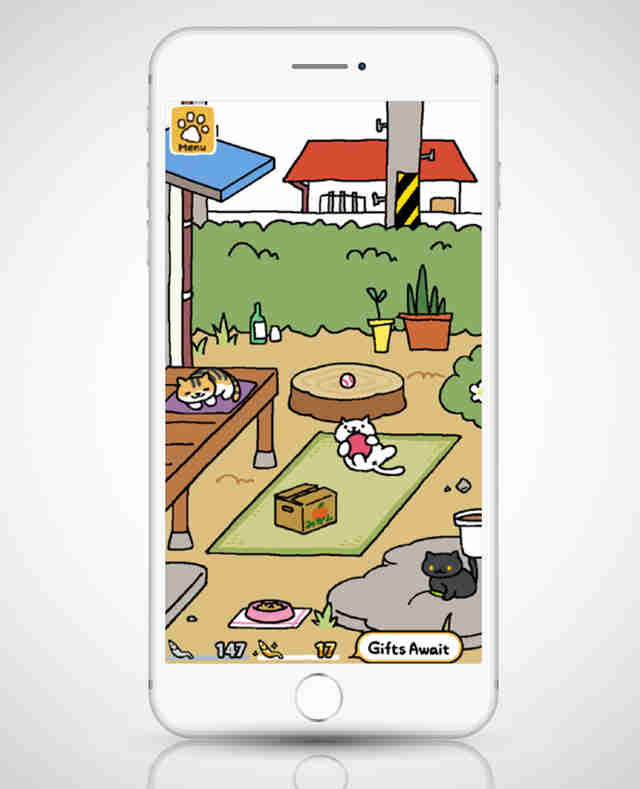 Neko Atsume: Kitty Collector
iOS: Free
Android: Free
Perhaps you've hard about this ridiculous Japanese cat-collecting game? Odds are at least a couple of your seemingly normal adult friends have already fallen under its spell. Essentially the objective -- if you can even call it that -- is to lure a bunch of virtual cats to come "visit" you by leaving food, treats, and toys around for them. Yes, it's as weird as it sounds.

2048
iOS: Free
Android: Free
It looks boring as hell upon first glance, but there's a reason every other person on your rush-hour train is playing this weird number-shifting game: it's freaking addictive. As a player, your mission is to slide like number tiles together, consolidating them into a single tile double their original value, until you manage to reach the elusive 2048. Sound simple? Guess again.
Imgur
iOS: Free
Android: Free
The mobile companion to the world's greatest procrastination site does not disappoint. Pull it up and you can swipe through the best memes/adorable animals/viral stories all while you wait for your morning latte. Browse/chortle at your own risk.

Twist
iOS: Free
Android: Free
If you've ever had a nightmare where you're being chased by some unknown entity through an ever-rotating tunnel while constantly terrified you might fall into the void then you already have a rough understanding of Twist. Unlike other more passive games, this one (which comes from the same developers behind 2048) is a nonstop ride that keeps you on your toes, and may very well lead to some audible outbursts in public.

Stack
iOS: Free
Android: Free
As much a feast for the eyes as it is a test of your motor skills, Stack challenges you to, well, stack rectangular planks -- swinging back and forth like a pendulum -- flush atop one another by tapping them the exact moment they pass over the increasingly tall structure. It gets harder and harder the taller you go, as every edge you don't match up precisely is shaved off until you run out of any surface area at all. Good luck trying it just once.
Merged!
iOS: Free
Android: Free
A bit like modern-day dominos, the object of Merged! is to place matching tiles alongside one another until you have enough to consolidate them into a single tile. Add to this some simple math and a sleek game board, and you have yourself a recipe for yet another digital addiction.

Rolling Sky
iOS: Free
Android: Free
Although Yoshi and the Princess are nowhere to be found, Rolling Sky looks and feels a lot like riding through the different levels in Super Mario Kart. The objective is to navigate a ball through some wildly complex and treacherous obstacles without dropping off into the void. It's tough, complicated, and I highly doubt you'll be able to give it just one go.
Sign up here for our daily Thrillist email, and get your fix of the best in food/drink/fun.
Joe McGauley is a senior writer for Thrillist. He'd prefer not to know how much time he's spent playing 2048.