The Greatest Fails in the History of Google
Along with Apple and Facebook, there's no denying that Google is leading the charge for innovative new tech and web services. But, for every step forward there have been a multitude of misfires to come out of the brain trust in Mountain View, California. Remember iGoogle? Or Google Health? Yeah, neither do most people.
It just goes to show how many mistakes even the most successful companies make. And we had such a good time looking at Facebook's biggest fails, we decided to take a walk through the Google graveyard -- and it just keeps growing.
Google Answers
2002-2006
Before we relied on Yahoo Answers and Quora to crowdsource ridiculous intel on everything from the risks of overeating to unconventional reproduction methods, Google Answers was the virtual reference desk of record. Unlike the aforementioned sites, you could bank on the info being mostly accurate; rather than let just anybody chime in on a submitted query, users had to pay Google-approved researchers between $2 and $200 in return for a well-researched response.

Google Labs
2006-2011
Google Labs was a space for early adopters and Google evangelists alike to play around with and give feedback on new products and services the company's development teams were working on. In fact, most (if not all) of the the other now-defunct features on this list spent some time in Labs.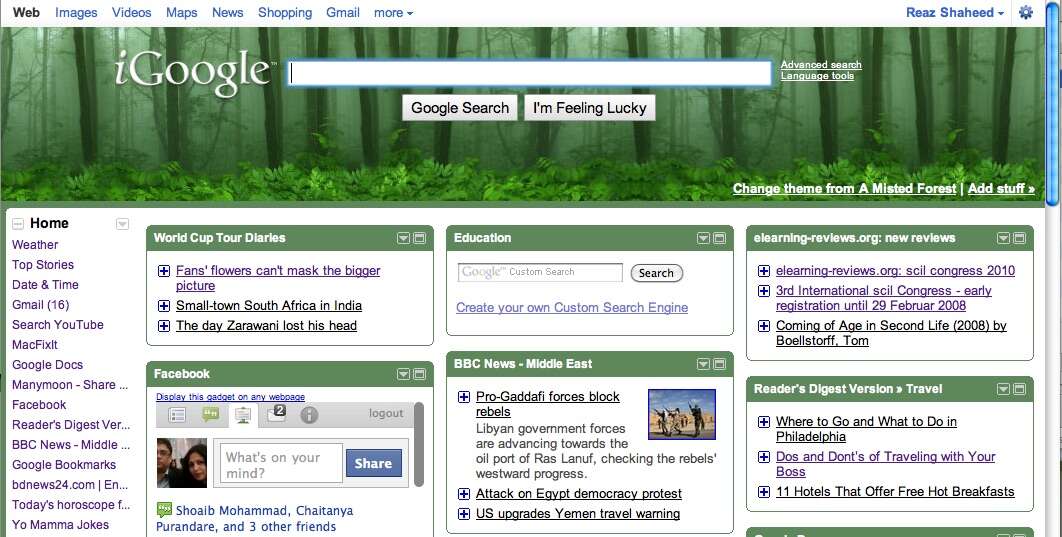 iGoogle
2005-2013
Curiously reminiscent of another company's penchant for iThings, iGoogle was a fully customizable personal home page that could be outfitted with a whole suite of features like news, sports, weather, a chat box, photos, a daily quote, themed "skins," and links to your Gmail. But it pulled the plug in 2013 after deciding to double down on its Google+ efforts. And we all know how well that turned out.

Google Reader
2005-2013
One of the most intuitive and sleek RSS feed aggregators out there, Google Reader provided an easy, efficient, and free way to save blog posts and articles from your favorite places around the web. However, citing declining use, Google shut it down in 2013 -- pissing off plenty of people (like myself), who were forced to switch to different and less-reliable services.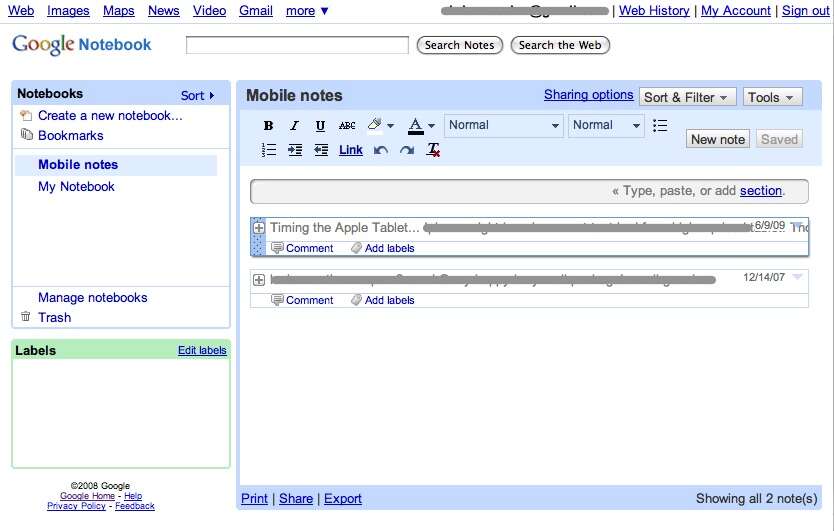 Google Notebook
2006-2012
Before Evernote made it its business to turn us all into hyper-organized workplace warriors, Notebook was the go-to virtual research assistant, enabling users to seamlessly clip text or images, save links, and write notes while browsing the web, and save everything in one place.

Google Health
2008-2013
This was Google's big push to help people consolidate all of their personal health records in a secure and centralized place. But since it operated outside traditional healthcare systems, nobody cared.

Google Buzz
2010-2011
One of the most criticized rollouts in Google's history, Buzz was a Gmail-based social networking platform developed to compete with fellow behemoths Facebook and Twitter. It was an epic failure from the start, due not only to some serious privacy concerns, but also because it didn't offer much in the way of features that weren't already available on other sites.
Google Wave
2009-2010
Years before Slack was even a glimmer in its founder's eye, Wave was Google's ambitious attempt to create a comprehensive collaboration platform, a big, messy mashup of IM, email, video chat, and social networking. And despite huge demand during its initial invite-only release, it never picked up enough steam to warrant more development, which many attribute to its chaotic and overly complex user interface.

Google Dictionary
2009-2011
For roughly two years, Google ran its very own standalone online dictionary -- a spinoff of Google Translate (still a thing!) -- which sourced definitions via the Collins English Dictionary. Like most dictionaries, it wasn't exactly a runaway hit, and Google eventually merged it into the search engine itself. Now, preceding any word with "define" shoots you the definition in the results.