How to See All The Jerks Who Unfriend You on Facebook
Shutterstock
Shutterstock
We live in an age where social capital is measured by the number of people you're connected to online, so it's only human nature to want to know when you lose a friend or follower -- and who the asshole is, so you can shame them and cut them out of your life forever. I mean, how dare they? Whatever. Anyway, a handful of apps and specialized browser extensions make it easy to track down the culprit, so you don't have to do a pathetic inventory of everyone who's still there each time you log on. Finding a way to work through your diminished sense of self? Can't help you there.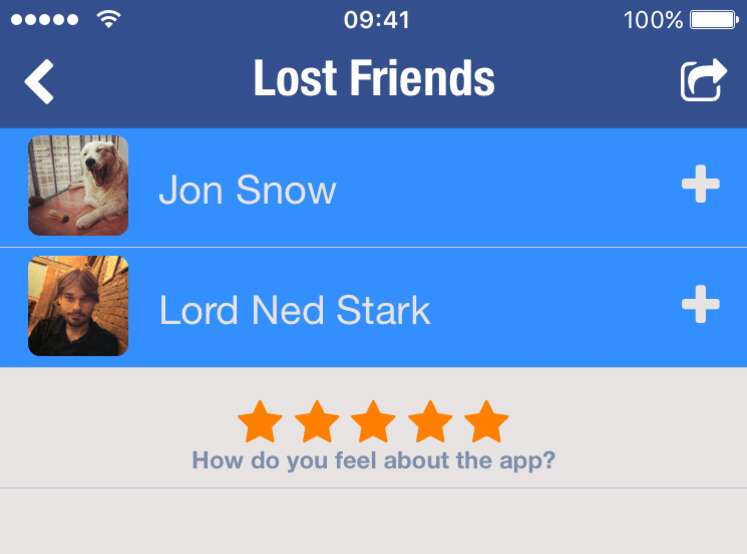 On Facebook
Facebook has a history of shutting down these services, but new iterations pop up every now and then. Right now, there's still one solid option that'll reveal when you've fallen victim to someone's friend purge. Still Friends is a delightfully simple app that connects to your profile and scours your friend list to check if someone's fallen off. The only catch is that it will tell you when you've lost a friend, but forces you to pay for "credits" in order to see their identity. But really, can you put a price on betrayal?
On Instagram
Curious what heartless soul had the audacity to remove your artfully crafted brunch portraits from their feed? Followers For Instagram will tell you when you lose a follower and who it is, but also provides some insightful intel on where you stand compared to other users. It shows you who likes your stuff the most, who your "worst followers" are, and even who your secret admirers may be (i.e. people who don't follow you, but like and comment on your photos).
On Snapchat
Unfortunately, there aren't any tried and true apps that will help you figure out when someone drops you from their friends list, but there is an easy way to manually check if anyone has blocked or deleted you. In your friends list, tap and hold the name of any user until you see their Snapcode. If they follow you back, you'll be able to see their Snapscore beneath it (the total sum of every photo and video they've sent or received). If you don't see it, they've either blocked you or unfollowed you.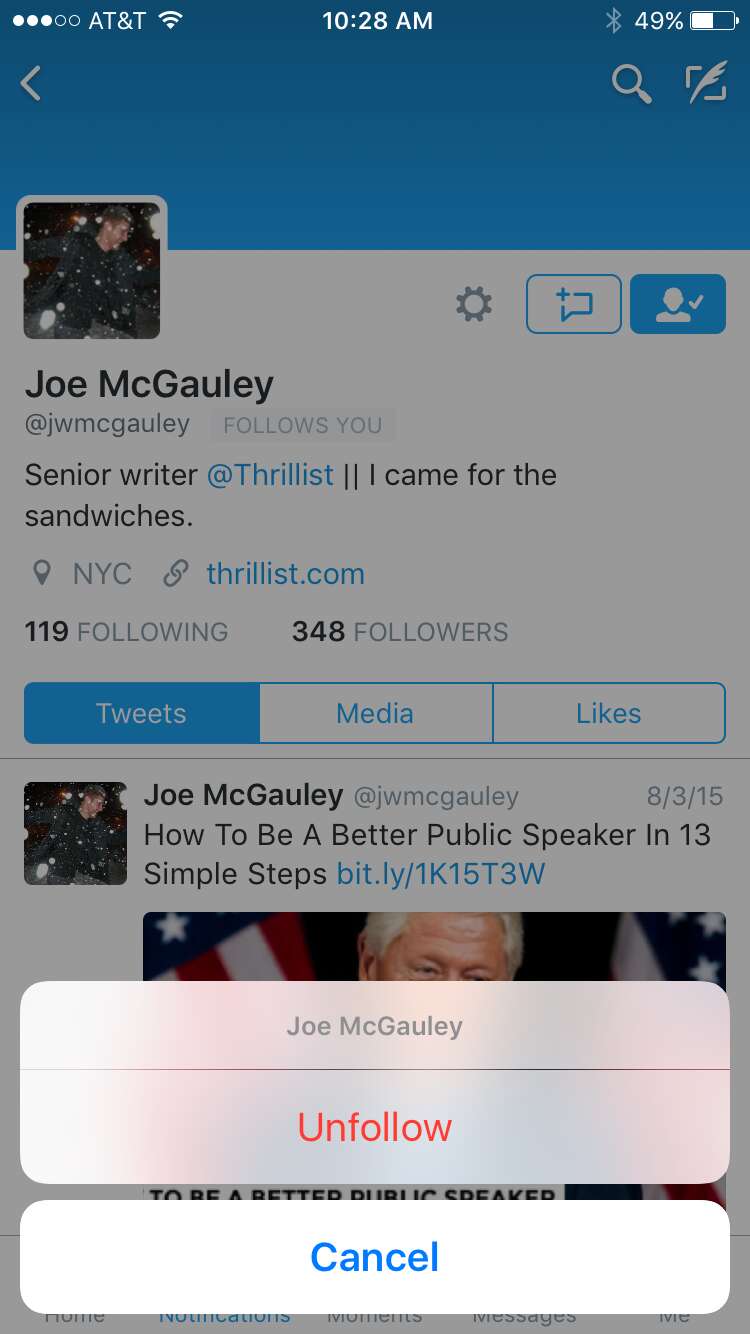 On Twitter
To see when you've lost a Twitter follower you have a couple options. One is to link your account to Who.Unfollowed.me, which not only freshly scours your handle every hour to track gains and losses, but also provides a 30-day historical view and follow-back stats. Alternately you can download Friend Check, which does all of the above, as well as filters your followers (and who you follow) into a dozen different subcategories like "talkative," "inactive," "famous," and "verified." Because this stuff is important, people.
Sign up here for our daily Thrillist email, and get your fix of the best in food/drink/fun.
Joe McGauley is a senior writer for Thrillist who gleefully purges his Facebook of dead weight about once a year.