Did You Know YouTube Started Out as a Dating Site?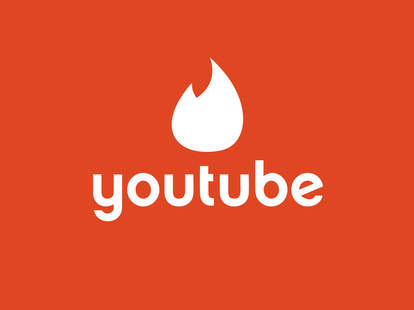 Most of us only know YouTube as the time-sucking portal for watching late-night lip-synching and finger-biting children, but I bet you had no idea the world's second most-popular website originally started out as a dating service. Yep, according to co-founder Jawed Karim, before it morphed into the go-to video sharing service, it was pitched as a "new kind of dating site" with an atrociously lame tagline: Tune in, Hook Up.
In a YouTube video of his 2007 commencement speech at the University of Illinois, Karim explains how he and his fellow co-founders struggled to get people interested in the site in its earliest days. It was originally conceived as a place where people could upload personal ads via video -- trouble was, there were very few users, and even fewer videos (the now-famous first YouTube video of Karim at the zoo notwithstanding).
Because any videos were better than no videos, Karim started uploading random clips of 747s taking off and landing, just so there was something there to watch (even he admits it didn't make any sense). Eventually they grew so desperate to get legit dating videos, they spammed Craigslist and offered to pay women to upload videos of themselves to the site (spoiler: no one took them up on it).
Soon, coming up with methods to recruit would-be daters became less and less of an issue. "Our users were already one step ahead of us," Karim says. "They began using YouTube to share videos of all kinds -- of their dogs, vacations, anything."
And the rest is Internet history.
Sign up here for our daily Thrillist email, and get your fix of the best in food/drink/fun.
Joe McGauley is a senior writer for Thrillist. His favorite YouTube video is all of them.