How to Turn Off the iOs 9 Feature That Could Cost You Hundreds of Dollars
In recent years, Apple has become infamous for implementing new features they think you'd want -- and not really telling you about it. More often than not, they throw strikes (they are the biggest tech company in the world, after all), but on more than one occasion, their expertly crafted pitches land juuuust a bit outside. See: shoved down the public's throats, U2's Songs Of Innocence.
One of iOs 9's most controversial features is the new "Wi-Fi Assist," giving your Wi-fi connection an extra, data-fueled boost if it happens to be lagging. This, in theory, is a cool idea (kind of like the aforementioned free U2 album) -- but for those with limited data plans, this feature running silently in the background of your phone can really rack up charges, without you even knowing.
Again, for some this might be a functional feature. Say you are doing yard work and your home's Wi-Fi signal is a little weak out in the yard -- Wi-Fi Assist will give you the extra boost you need to continue streaming your favorite One Direction album. But again, anything sucking up data (which directly translates to money) should at least be monitored, right? The bad news is, your Wi-Fi Assist is probably on right now, lurking beneath your screen, constantly threatening your wallet.
Don't panic: here's how to turn it off, once and for all.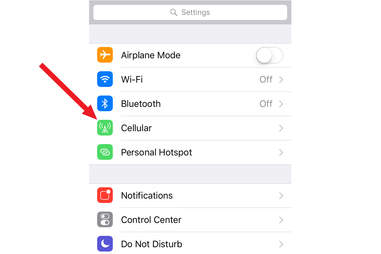 Wil Fulton
1. First, go to your Settings. This is the grey, gear/cog looking thing that's probably on the on the first page of your iPhone. If you can't find this...maybe owning a smart phone isn't right for you, anyway.
2. Once in Settings, go into Cellular, which is right near the top of your menu. 
Wil Fulton
3. Go the whoooooooooole way down, past all of your apps, to find the Wi-Fi Assist option.
4. Toggle that Mother "off," by de-selecting it. You can come back at any time, and turn it on again -- if money is of no importance to you, and you're just killing time playing Candy Crush till your trust fund kicks in. 

Wil Fulton is a Staff Writer for Thrillist. Follow him @wilfulton
Sign up here for our daily Thrillist email, and get your fix of the best in food/drink/fun.