Spotify's Super-Useful Search Feature You've Never Heard Of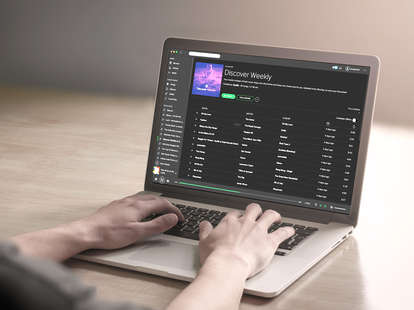 Screenshot via Spotify/Shutterstock
Screenshot via Spotify/Shutterstock
Spotify has such a spectacularly large catalog of streamable music, a whopping 4 million tracks have never been played, even once. Thankfully, there are a few useful tricks to help you wade through all the crap -- especially if you're one of those not-at-all-pretentious music lovers who only prefers David Bowie in the mid-'70s but not including the Berlin era, anything but the Berlin era! You can refine your Spotify searches by year, genre, album, and record label so they instantly spit out hyper-specific tunes and playlists. Welcome to super-user territory.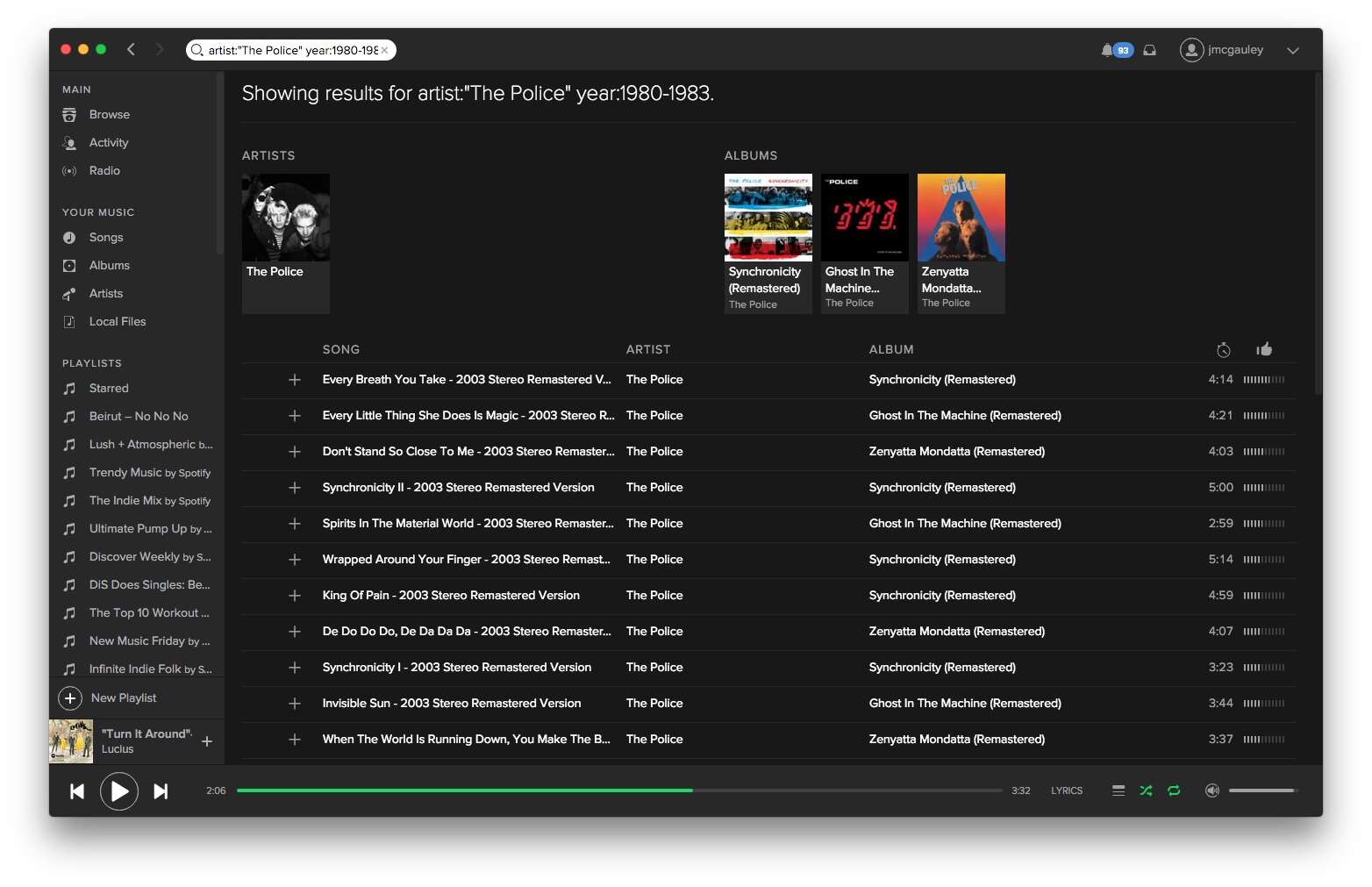 Let's say you'd like to curate a playlist of Bruce Springsteen's catalog from the years '83 to '85. Type artist:"Bruce Springsteen" year:"1983-1985" in the search bar and Spotify will spit out a list of all the music he released in that period. Similarly, if you want to generally revisit your heady high school days, type year:"1998-2002" and it'll round up a grab bag of popular tracks from that time period. You can also search for releases from within a single year by dropping the quotation marks.
Another cool way you can find music is to see who else is signed to your favorite bands' record labels. For example, if you want to know who else is on Wilco and Björk's, search label:"nonesuch" and Spotify pulls up those artists.
If you can't settle on something specific to listen to but are in the mood for a certain genre, search genre:"Christian metal" or genre:"spy music," or practically any other genre you can imagine -- there are literally thousands to choose from.
Sign up here for our daily Thrillist email, and get your fix of the best in food/drink/fun.
Joe McGauley is a senior writer for Thrillist and pretty sure there's a good reason nobody has listened to those 4 million songs.