We all know that streaming services like Spotify and Apple Music pay out insultingly small royalties to musicians. But making your catalog available for on-demand streaming is all but a necessary evil these days if you want to stay relevant and rope in any new fans. Sure, big guns like Kanye are doing their damnedest to keep Jay Z's beleaguered "fairer" streaming service Tidal afloat, but they've also discovered that doing so comes with unintended consequences, including rampant piracy.
So why is it that some big-name acts still refuse to cow-tow to Big Streaming? It's not like Taylor Swift is desperate for cash, so what's the point, beyond fear or principle? We looked at a handful of the holdouts, from Prince to Bob Seger, to find out why they aren't down to play by the new rules.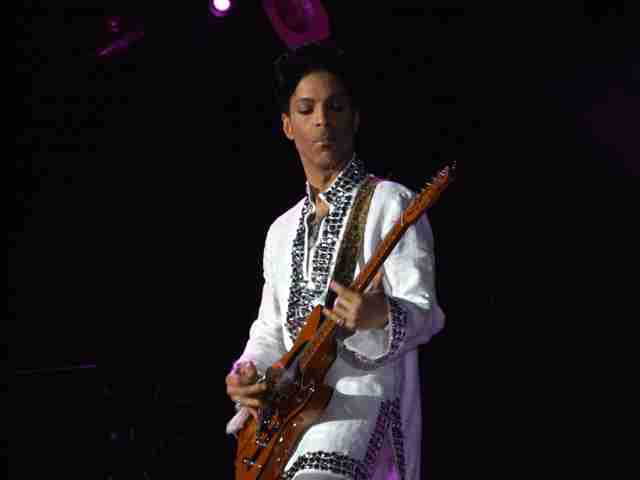 Prince
Won't find him on: Spotify, Apple Music, YouTube
The artist formerly known as the artist formerly known as Prince has certainly never been one to follow convention. Despite being an early Internet advocate, he not only demanded back in 2006 that YouTube remove videos featuring his music, but even started suing his own fans to the tune of $1 million apiece for posting concert footage. This past July, he pulled his entire catalog from Spotify and Apple Music (OK, there is one single on Spotify, a song he did for the movie Happy Feet... not exactly "Purple Rain"). But apparently he thinks Jay Z is so cool, he made everything available exclusively on Hova's troubled subscription service Tidal.
 
Bob Seger
Won't find him on: Spotify, Apple Music, Tidal 
A handful of Seger's albums are available on iTunes, but you won't find "Night Moves" or any other hits on major streaming services due to a dispute between his manager and record label over a "new media" licensing-rights deal made many years ago. But it doesn't seem like old Bob cares that much in the first place: he's not a fan of streaming, or the Internet in general. He doesn't even use email. 
 
Taylor Swift
Won't find her on: Spotify
Tay Tay ushered the streaming issue into the spotlight when she pulled nearly all of her music from Spotify ahead of 1989's release, citing concerns that it was setting a dangerous precedent by not fairly compensating artists. Then, last year, she doubled down by calling out Apple Music for screwing over artists during its three-month trial period. Her open letter to Tim Cook and company actually led them to reverse course, and now she and the Cupertino crew are streaming pals.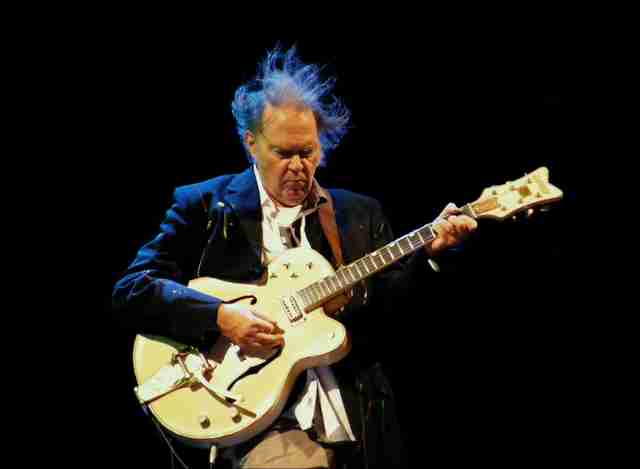 Neil Young
Won't find him on: Spotify, Apple Music
While Neil decries the raw deal in terms of streaming royalties, his real issue has to do with audio quality. That's why he pulled the bulk of his catalog last July. I'm sure it has absolutely nothing to do with the "high-resolution" music player and proprietary download service he's been endorsing for the last year.
 
Garth Brooks
Won't find him on: Spotify, Apple Music, Tidal, YouTube, iTunes
Mr. Sometimes-Chris Gaines is one of the most egregiously anti-digital musicians on the map, and it's no secret that he isn't keen on the whole streaming thing (I mean, he called YouTube the devil). In 2014 he took matters into his own hands and began releasing his music the way he sees fit: as a full-album download on his own rookie version of iTunes, which he named GhostTunes. It's been an abysmal failure, but it's still the only place (except Pandora) where you can listen to Garth Brooks online.
 
Tool
Won't find them on: Spotify, Apple Music
The cult rock band has stripped its music from the big streamers out of principle. Lead singer Maynard James Keenan described the decision as a protest against listeners who simply don't understand, or are willfully ignorant, to the relationship between a band and its necessary source of income. But apparently Keenan feels streaming is a better deal for emerging bands, since the Tool frontman also started a band called Puscifer, which he did make available on Spotify.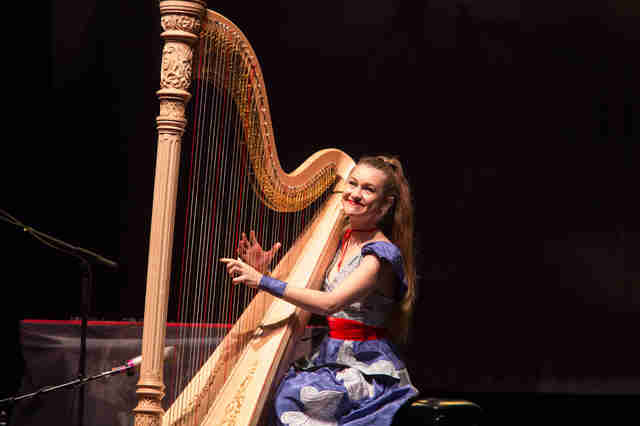 Joanna Newsom
Won't find her on: Spotify, Apple Music, Tidal 
The squeaking-and-screeching (squearching?) harpist is so staunchly anti-streaming that she's likened Spotify to a "villainous cabal" in interviews, specifically because of the way it does (or doesn't) compensate artists, and for having ruined a "genius idea" by building its foundation on bad deals for musicians.
 
Thom Yorke
Won't find him on: Spotify
For years, the Radiohead frontman has railed against Spotify's business model for cheating emerging artists out of serious scratch. He put his money where his mouth is and pulled all his solo stuff, as well as the Radiohead albums he currently owns the rights to, like In Rainbows. However, following Taylor Swift's lead, he decided to make everything available on Apple Music last year.
 
AC/DC, Led Zeppelin, and The Beatles
Won't find them on: N/A, because they finally gave in
These three legendary acts were all notoriously protective of their discographies (for years, they weren't even on iTunes), for a variety of reasons, whether over concerns about breaking up albums into downloadable singles, or simply because they were so popular, they didn't have to. That all changed last year, when much like the domino effect, each band fell one by one and licensed their music to all the major streaming services. When you think about it though, it's a lot easier to cave to modern pressures when, like these guys, you've had decades to rake in real money on physical album sales.
Sign up here for our daily Thrillist email, and get your fix of the best in food/drink/fun.
Joe McGauley is a senior writer for Thrillist. Spotify is as vital to his survival as sleep and coffee. RIP Rdio.