COLE SALADINO/THRILLIST
COLE SALADINO/THRILLIST
Hey! You! Add Thrillist on Snapchat! Our handle is THRILLIST. (Duh.) Happy snapping!
As much as we love Snapchat, it doesn't exactly make it easy to find new people to follow -- especially if you're looking for homegrown talent and wacky creatives instead of already-famous celebrities. In fact, it's pretty damn hard. To keep your feed 100-emoji, we've put together this handy list of the best non-celeb Snapchatters putting out hilarious stories, impressive illustrations, and behind-the-scenes content that you're gonna want to get in on. (We'll be updating this list periodically, so if you follow a Snapper who belongs on it, let us know in the comments or on Twitter!)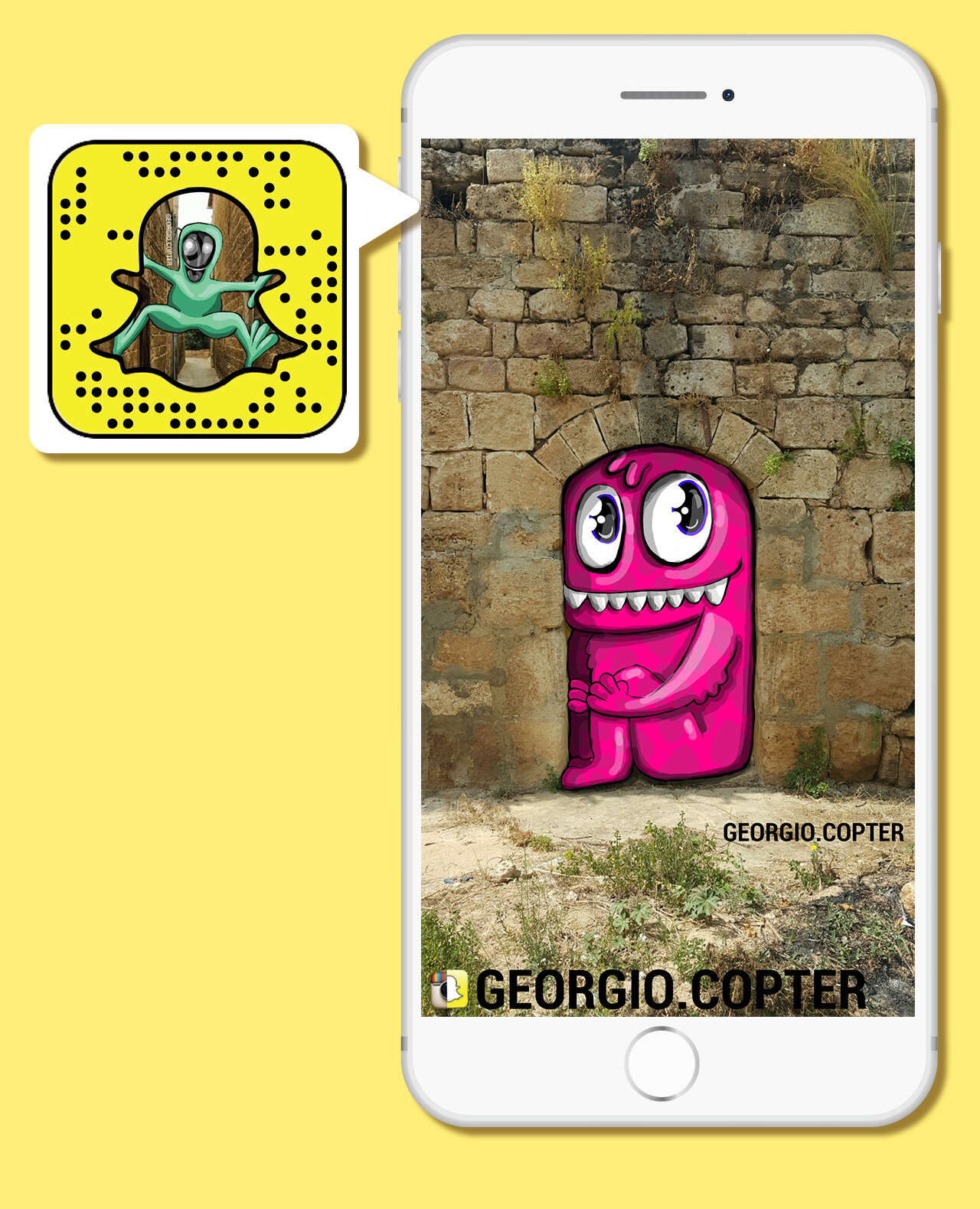 Real name: Georgio Bassil
Expertise: Drawing detailed, Monsters Inc.-esque creatures, then "animating" them
Biggest on: Snapchat

Real name: Kate McCulley
Expertise: World travel, convincing you it's a great idea to quit your job and become a traveling blogger
Biggest on:Facebook

Real name: Danny Berk
Expertise: Making you feel sort of like a semi-professional surfer by bringing you into his life as a semi-professional surfer. So like, travel and stuff.
Biggest on: Snapchat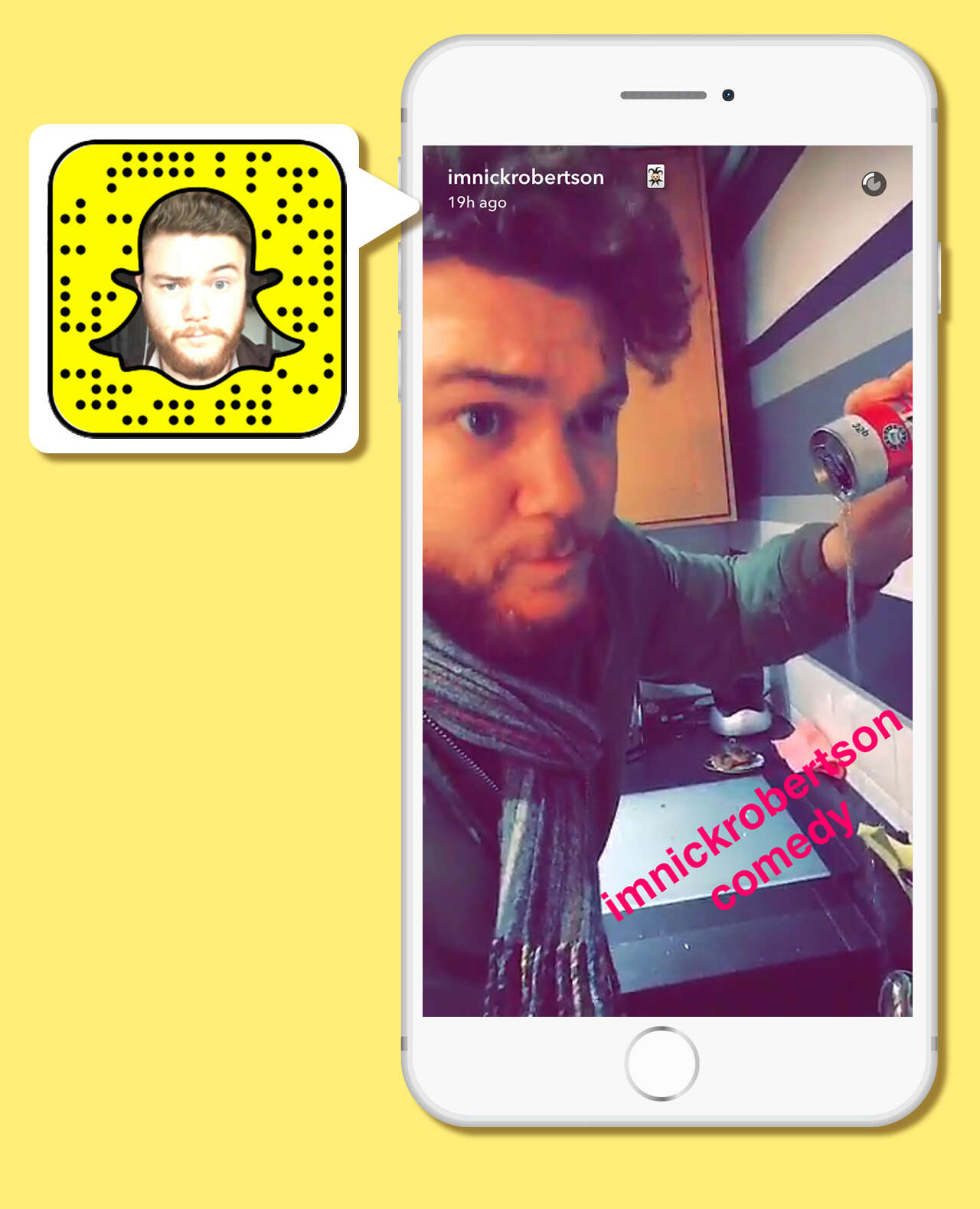 Real name: Nick Robertson
Expertise: Lots of high-energy slapstick comedy, fun audience involvement (like the time he acted out a bunch of movie scenes suggested by his fans)
Biggest on: Snapchat

Real name: Sallia Goldstein
Expertise: Science-minded, painting-style illustrations from a funny engineer by trade
Biggest on: Snapchat

Real name: Cailin O'Neil
Expertise: Quirky, sincere, and very Canadian storytelling sprawled out across continents
Biggest on: Snapchat
Real name: Chris Monachino
Expertise: Informal, well-produced narratives with a nod towards making your life easier and possibly even healthier (he's a CrossFit trainer by day)
Biggest on:Snapchat

Real name: [Unknown]
Expertise: Interactive stories such as "What's That Tune Tuesdays" (in which she sings part of a song for her audience to guess), strong drawing skills
Biggest on:Snapchat

Real name: Brock Groombridge
Expertise: Daily Snap Stories with lots of snaps from exotic locales around the world and an oddball sense of humor
Biggest on: Snapchat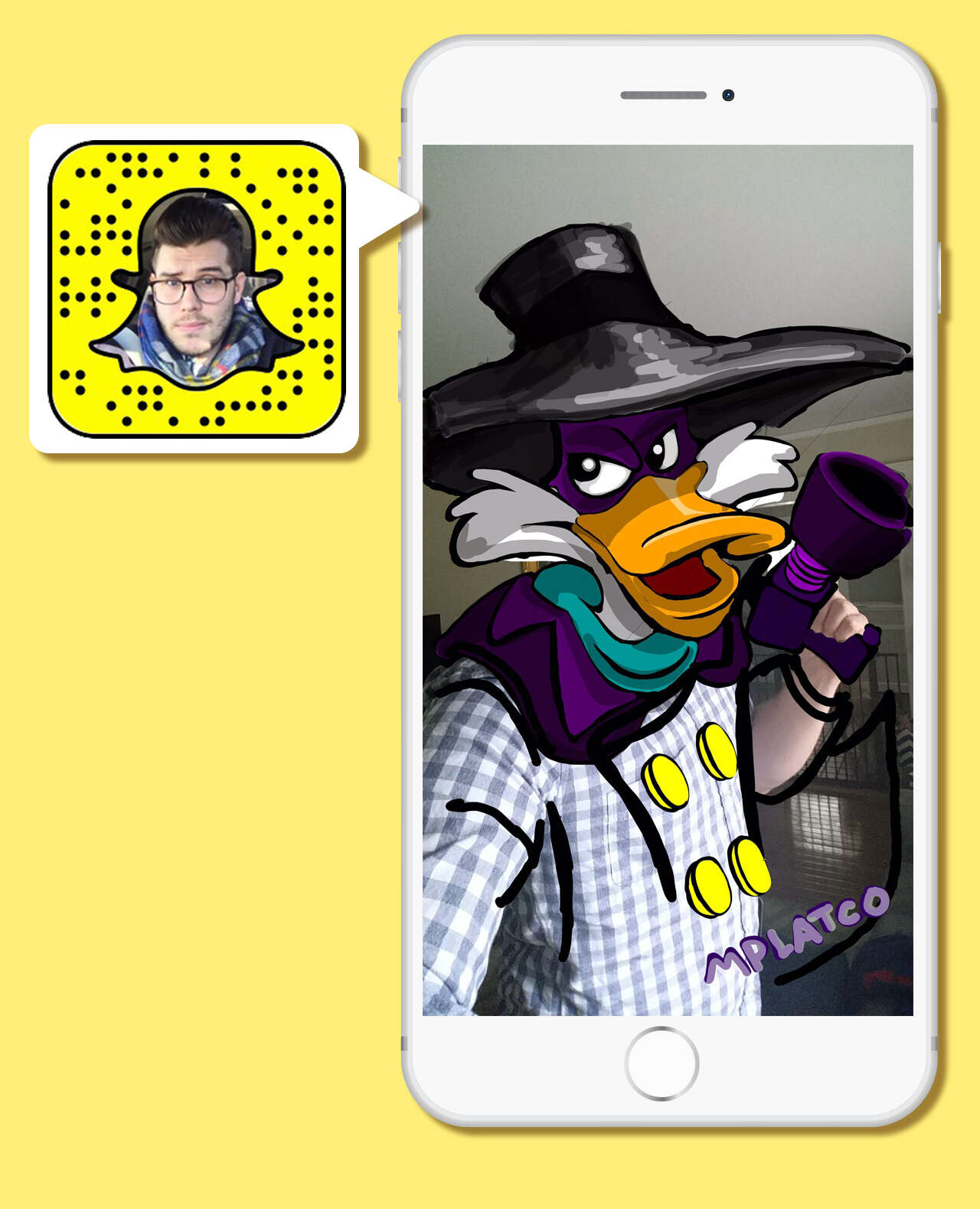 Real name: Mike Platco
Expertise: Crazy-detailed illustrations, amazing stories (sometimes featuring his dogs), reenacting Home Alone for a three-day Snapchat holiday special
Biggest on: Snapchat

Real name: Branden Harvey
Expertise: Badass photography, travel (both in the US and abroad), overwhelming positivity, having fantastic hair
Biggest on:Instagram

Real name: Frankie Greek
Expertise: Passionate commentary about social media and Internet culture, narrative storytelling, keeping it 100
Biggest on:Snapchat
Real name: Sara Hopkins
Expertise: Sketches, one-off jokes, taking you behind the scenes with an #influencer
Biggest on:Vine

Real name: Evan Garber
Expertise: Insanely intricate illustrations, narrative storytelling, being a goofball
Biggest on: Snapchat

Real name: Shaun McBride
Expertise: Illustration, creative narratives, snapping while he snowboards
Biggest on:Snapchat
Real name: Audrey Spencer
Expertise: Illustrations of the SnapCats -- i.e., her cats in hilariously detailed scenes
Biggest on: Snapchat

Real name: Cyrene Quiamco
Expertise: Vibrant illustrations, narrative storytelling from the life of a Snapchat influencer
Biggest on:Snapchat

Real name: [Anonymous Norwegian]
Expertise: Illustrations, dry humor, generally bringing "the smiles"
Biggest on: Snapchat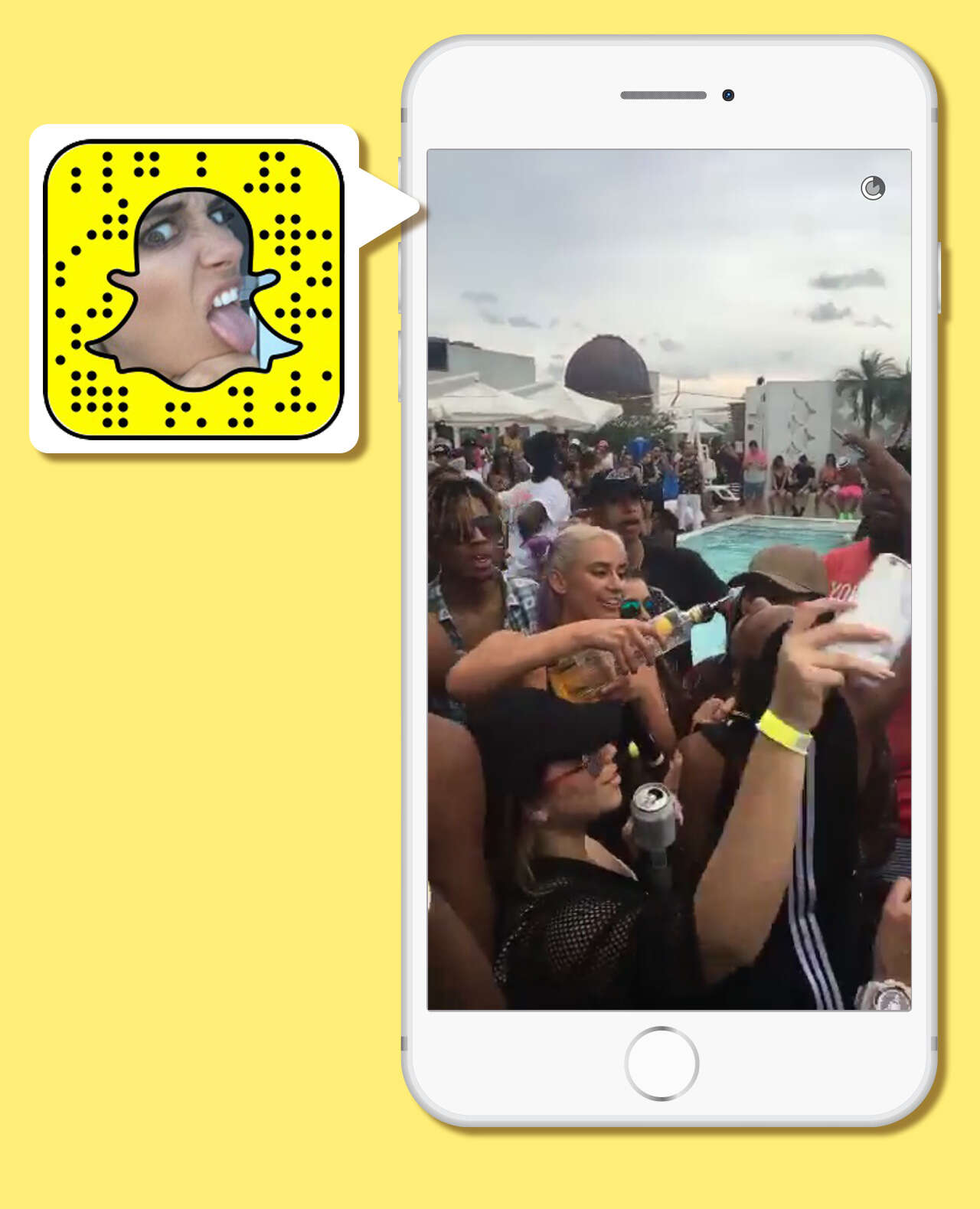 Real name: Julieanna Goddard
Expertise: Outrageous partying-throwing, intimate behind-the-scenes access, brutal honesty
Biggest on: Instagram and SoundCloud

Real name: Kym Perfetto
Expertise: Motivational fitness snaps, SoulCycle instruction
Biggest on: YouTube

Real name: Tristan de Burgh
Expertise: Narrative storytelling, "choose-your-own-adventure"-style stories, actually watchable #branded content
Biggest on: Snapchat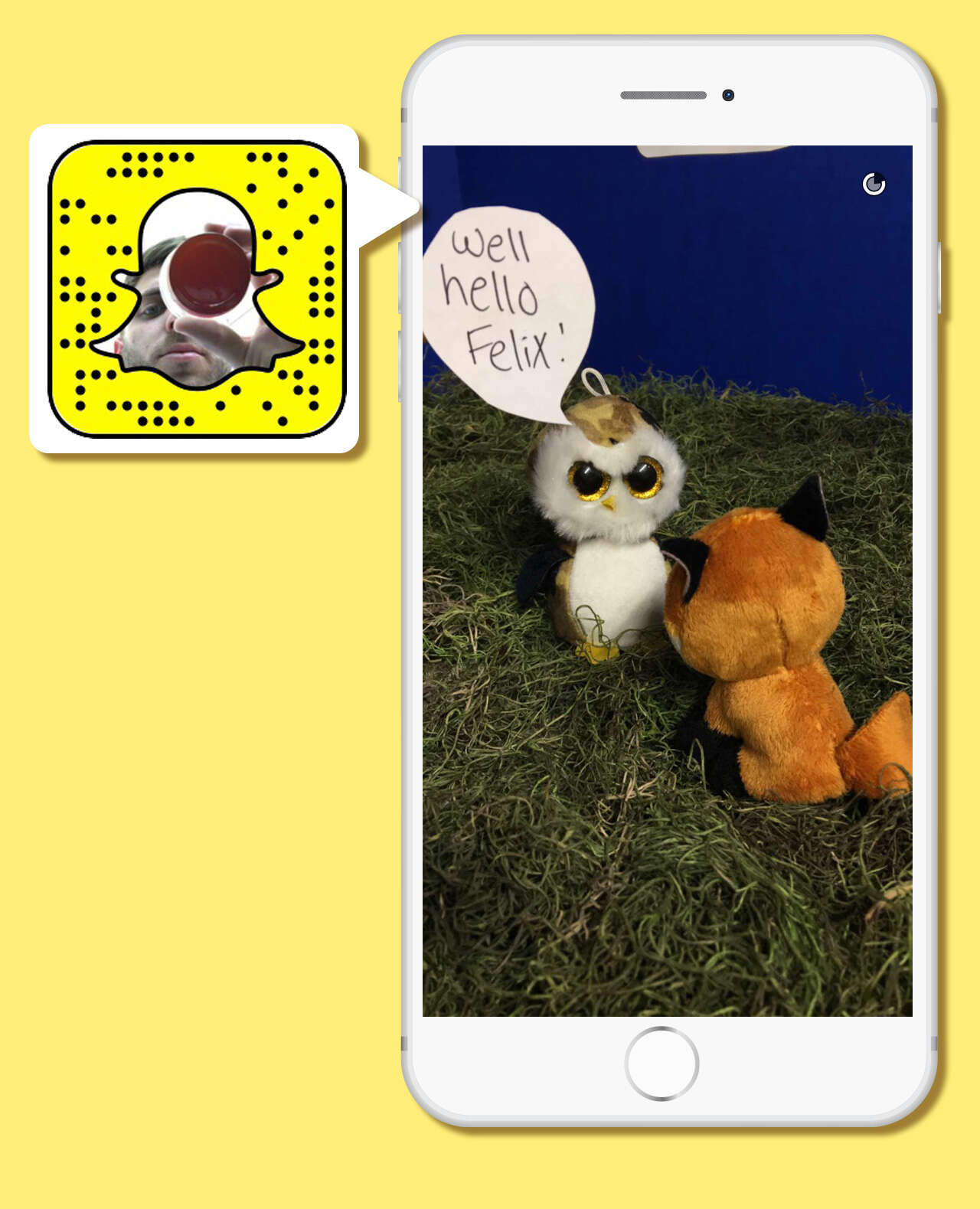 Real name: Harris Markowitz
Expertise: Narrative storytelling, stop-motion innovation, looking like a weird Ben Stiller/Bradley Cooper mash-up
Biggest on: Snapchat

Real name: Christine Mi
Expertise: Illustration, especially of herself in classic paintings and scenes
Biggest on: Snapchat

Real name: Stephen Perini
Expertise: Hilarious character play with the lenses
Biggest on: Snapchat
Sign up here for our daily Thrillist email, and get your fix of the best in food/drink/fun.
Dave Infante is Thrillist's senior Snapchat editor. Follow @dinfontay on Twitter, Instagram, and Facebook, and of course, follow DINFONTAY and THRILLIST on Snapchat.