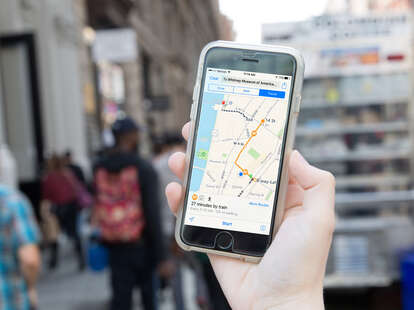 If the mere suggestion of using Apple Maps makes you shudder, we don't blame you -- it was a complete disaster when it launched in 2012, making Google Maps the go-to navigation app ever since. But it might be time for a rematch, because Apple's made some sweeping improvements on iOS 9 and OS X El Capitan, effectively re-launching the once troubled Maps. And while it still needs to step up its Street View game, it's more than capable of doing everything Google Maps can, and in fact, does several things much, much better.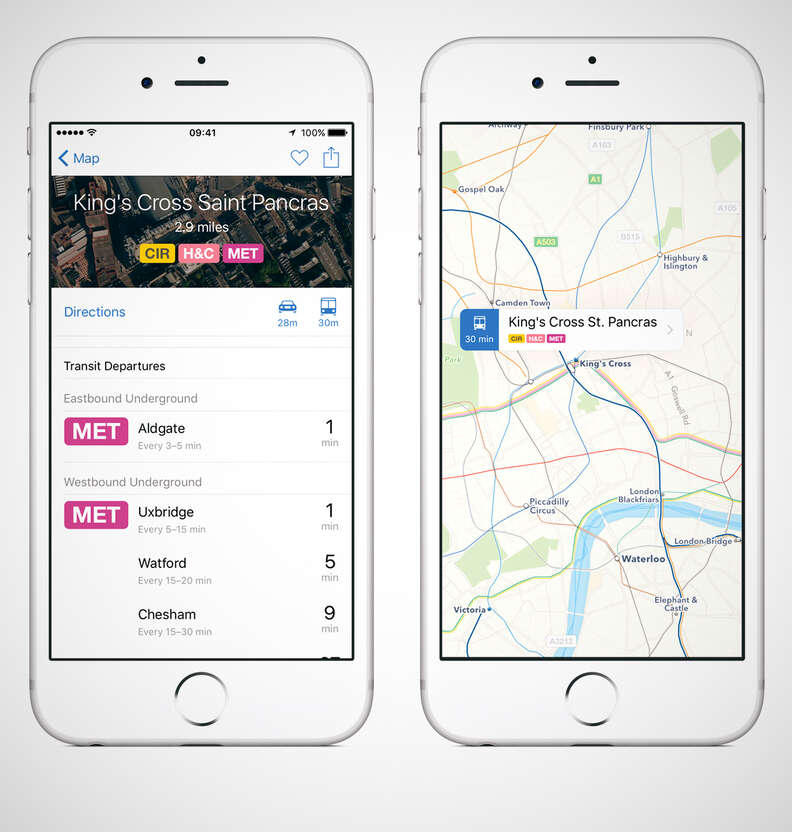 Send directions instantly from your computer to your phone
If you're headed to a meeting from the office, it's easy to look up directions on your desktop Maps app, then instantly beam it to your iPhone using the Handoff feature. That way, all your info is there when you need it, and you don't look like an idiot standing in the middle of a busy street typing in an address before you go left or right.

See turn-by-turn directions from the lock screen
Rather than enter your passcode every time you actually want see the navigation screen (like you have to when you're using Google Maps), Apple lets you view your turn-by-turn directions direct from the lock screen. Less fumbling with your phone behind the wheel is always a good thing.
Get more specific recommendations for nearby attractions
Google Maps' "Explore Nearby" feature works fine when you're curious what sort of shops or restaurants are around you generally, but Apple makes it a whole lot easier to find exactly what you're looking for. When you click into the search bar, a colorful menu appears that enables you to filter suggestions down by Food, Drinks, Shopping, Travel, Health, Transport, Services, and the whimsically vague "Fun." Though if you have to literally look up what's "fun" on a map you may require some more serious guidance.

Know which subway car to get on and which exit to use
Apple and Google each offer much the same in terms of general navigation. But Apple has the upper hand when it comes to transit directions, a brand new addition with iOS 9. Although its city selection is currently limited to the big 'uns, its capabilities make life much, much easier for those of us who ride the subway on the regular.
Beyond giving you up-to-the-minute delay intel and a variety of route options, Apple also provides detailed info about which train car to get on to make the fastest connection, and even guides you to the exit nearest your destination so you don't end up walking a couple blocks the wrong way underground.
See true-to-life details
This may seem trivial in the scheme grand of things, but it's a testament to Apple's commitment to design details. For example, you'll notice that the road signs for state highways reflect the unique shape and detail of the real-life ones you see on the road in that state, rather than the generic black and white circle snoozefest Google employs.

Get seamless directions from Siri
Naturally, any time you ask Siri for directions, she insists on using Apple Maps to get you there (and getting her to use anything else is tough). Before the big upgrade that was always a huge pain in the ass, since it was a buggy service with notoriously inaccurate directions. But now that Maps is legitimately useful, it's incredibly convenient to simply tell her where you need to go, especially if you're behind the wheel.
Sign up here for our daily Thrillist email, and get your fix of the best in food/drink/fun.
Joe McGauley is a senior writer for Thrillist with a tendency to take the absolute least convenient exit in unfamiliar subway stations.