Say Goodbye to Your Uber Driver: Volvo's Making a Driverless Uber Fleet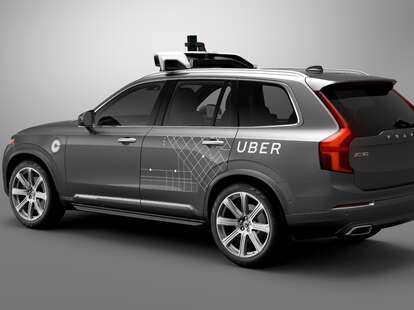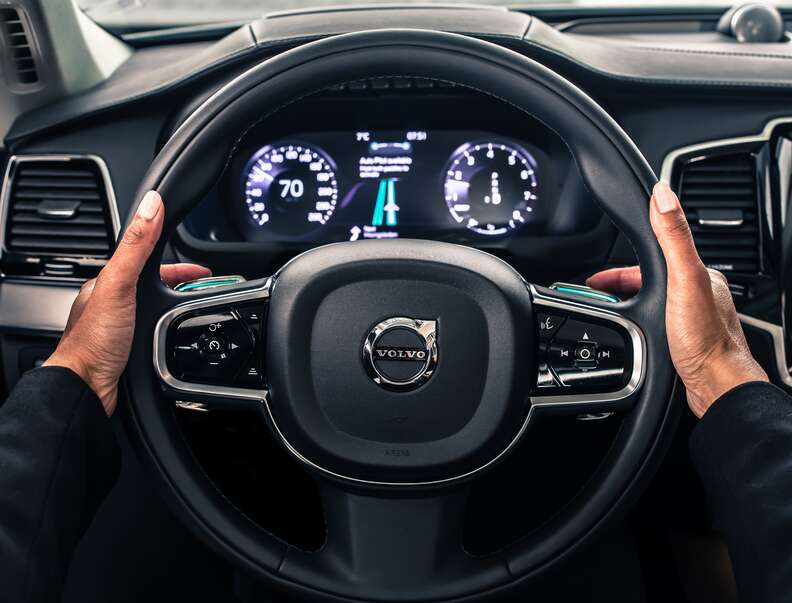 The deal stipulates that the two will work together on developing a base vehicle that can be retrofitted with the latest and greatest automatic-driving tech as it advances. The cars will be manufactured by Volvo, and then purchased by Uber. It's a boon for both companies: Uber gets spiffy new vehicles to test out the bold and innovative self-driving systems it's been iterating since 2015, and Volvo gets a good chunk of money to put toward furthering its own autonomous-driving technologies.
If you make your living driving for Uber, it might be time to put feelers out for a new gig: the company's been pretty upfront about its plans to eventually replace its million-plus human drivers with a fully autonomous fleet. Its ultimate goal, according to CEO Travis Kalanick, is to make the roads safer for everybody, pointing to how self-driving tech can help eliminate some of the million-plus deaths caused by car accidents every year. "Volvo is a leader in vehicle development and best in class when it comes to safety. By combining the capabilities of Uber and Volvo we will get to the future faster, together," he said.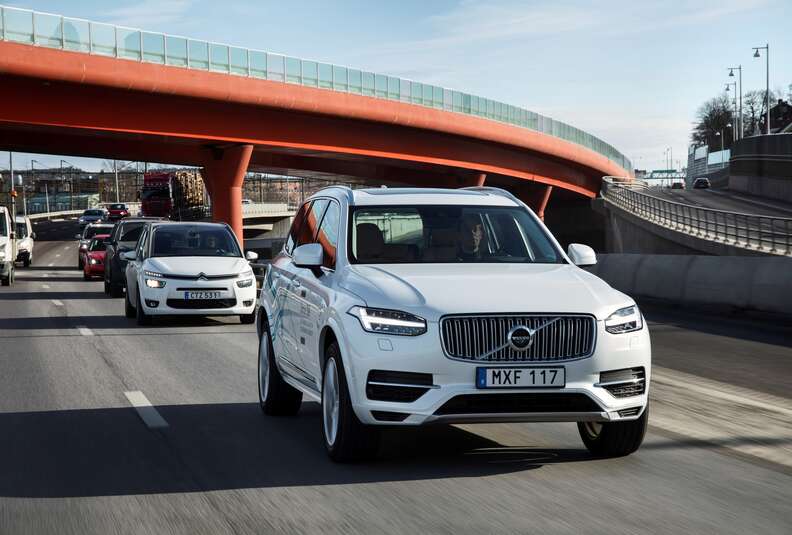 According to Bloomberg, 100 of Uber's new self-driving vehicles -- modified Volvo XC90 SUVs -- will hit the streets of Pittsburgh beginning next month. They're not fully autonomous, but will rather have professionally trained human "engineers" behind the wheel ready to take control when necessary, and a co-pilot in the front passenger seat taking notes. Each of these cars will also be equipped with cameras and computers recording every little detail. Oh, and if you happen to be one of the lucky Pittsburgh Uber riders whose requested whip is part of the self-driving test fleet, your ride is free. You'll have to wait a while before hitching a ride home in an entirely driverless Uber -- as Bloomberg is also reporting that the Volvo deal puts it on track to get a fully autonomous vehicle ready for the road by 2021.
Of course, this isn't the first time a major automaker has teamed up with a ride-sharing service. In January, GM invested half a billion dollars in Lyft, announcing a partnership it claims will ultimately involve developing a network of self-driving cars.
We may all be comfortable hopping in the back of random people's cars these days, but will you be down to hurtle through the streets in a 2-ton tank with no one behind the wheel?
Sign up here for our daily Thrillist email, and get your fix of the best in food/drink/fun.