Webcams are quite useful for chatting face to face with faraway friends and loved ones. Also, with strangers who may or may not be wearing clothes. But there's a whole world of weirdly fascinating live video streams out there, serving no real purpose except to make you say "WTF?" and then waste whole hours of your life away, giggling mindlessly. Here are 12 that we highly recommend.
Recommended Video
Debatable: Is Shake Shack Really Fast Food?!?
If you prefer to ignore your own poor life decisions and instead watch complete strangers make them, this stream is for you. You can watch live as couples tie the knot in a beautifully tacky ceremony officiated by a tried and true King impersonator. Unfortunately there's no way to watch the subsequent annulment.
If you're having a rough day, fire up this gem and watch a small posse of adorable sea otters at the Vancouver Aquarium swim around on their backs and hold hands with each other. As if that weren't enough, they have cams for penguins, belugas, and jelly fish too. 
Have you ever watched grass grow? Have you ever watched grass grow... online? This Colorado-based cam started in the early aughts as a way for a homeowner to track how his drought-ridden lawn was recovering. If you're lucky, you may even catch him... gasp... cutting it!
This is just like The Real World, but less about a drunken mess of idiots and more about spying on people. The RealLifeCam lets you watch and listen to a dozen or so consenting couples in their homes around the world, 24/7. 
Some people say the Loch Ness Monster is nothing but a naturally occurring wind-swept ripple in the water, others claim they've seen some diplodocus-esque beast breach the surface several times. Now you can keep a watchful eye on the storied waters all day and night if you want thanks to this cam, which is perched atop a lakeside pasture.
Have you ever wondered how drone pilots feel when they're dropping bombs from a cubicle thousands of miles away? Me too. But we don't have time to unpack the psychological consequences of that right now, so instead why don't you just hit up this random live cam, in which you control a stream of bubbles floating through a couple's backyard in Florida.
Get up close and personal with Lady Liberty's favorite accessory without climbing 350+ steps. It's on 24/7, but it looks the coolest once the sun goes down.
If this live stream of adoptable shelter kittens lounging around doesn't give you a minor endorphin rush, you should have your heart checked to make sure it's still there.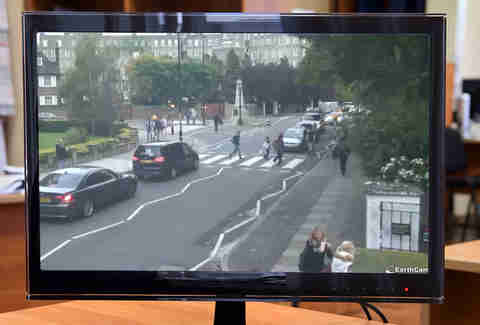 It's amazing how hypnotizing it is to watch hordes of tourists pose like the Fab Four while seemingly oblivious to the fact that they could be mowed down in traffic.
Dillie the deer was rescued by a vet when she was only three days old after she was abandoned by her mother. Today, she's a healthy house-trained pet with her very own bedroom, complete with full-size bed and stuffed animal friends.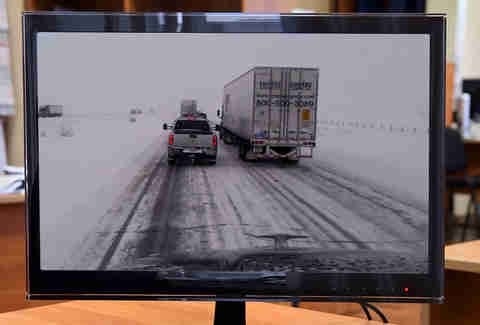 If you always felt like you missed your calling as a truck driver, tune into Big Rig Travels to see what you've been missing. It's a live first-person account of what it's like to criss-cross the country in an 18-wheeler from a driver named Steve.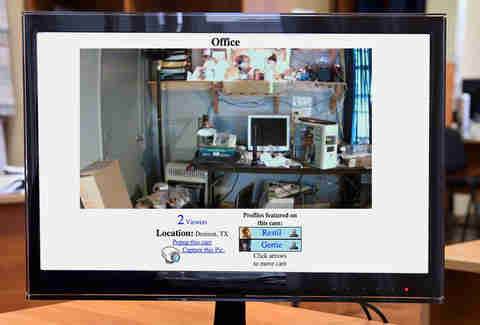 Want to mess with a stranger? This guy in Dennison, Texas rigged up his messy home office with a whole bunch of weird lamps and sound effects. Anyone with a mouse can turn them on or off on command and watch his reaction.
Sign up here for our daily Thrillist email, and get your fix of the best in food/drink/fun.
Joe McGauley is a senior writer for Thrillist, and feeling pretty great about the Internet right now.