Flash sales have never been about necessity. Half the things mom and dad blow money on for Black Friday or Amazon Prime Day are goods they'd never actually consider purchasing during the other 360-odd days of the year. Which is fine. If we must exist in the age of Pokémon Go and late capitalism, so be it. With less than 12 hours remaining on the more practical Amazon Prime Day deals, here are our picks for the silliest, strangest, and most bizarre things you could own... that you want anyway.
A motion-activated toilet light
$14.94 (25% off)
Any safeguard that helps prevent people from falling into the toilet in the dark is OK with us.
A game that will literally shock you
$19.99 (33% off)
This totally sounds like it's made for adults. Like Cards Against Humanity meets A Clockwork Orange. Description: "Add some zap to your next party or play shocking pranks on your friends with Lightning Reaction Reloaded. Bust out this shocking game for an electrifying good time."
An egg checker
$14.11 (62% off)
Not meant for use on humans! This nifty little gadget will help tell you how far an egg is progressing in the incubation process. It's great for chicken farmers and anyone who needs a new gimmick at parties.
A portable shower
$27.99 (30% off)
If you like to hike, camp, hit the beach, or spend any other substantial amount of time away from plumbing, this actually isn't as crazy as it sounds. If you run out of time on the deal, check out this portable shower for your car.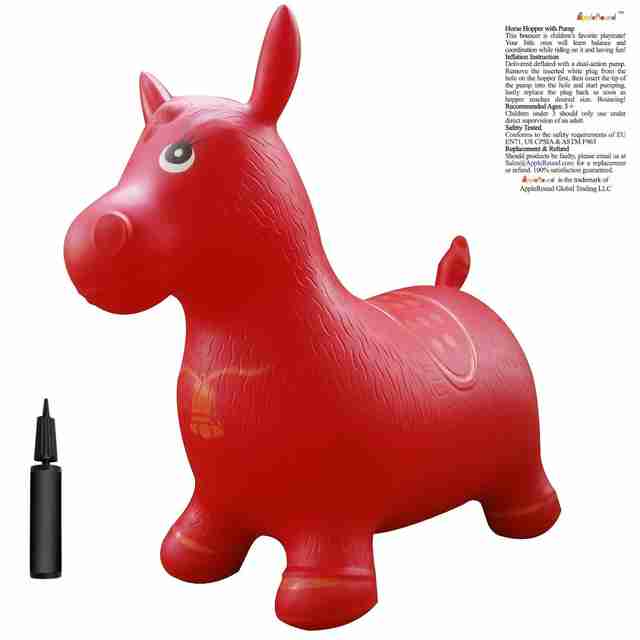 An inflatable pony to call your very own
$15.40 (22% off)
Who didn't grow up wanting a rubber equine wonder to call their own?
A moistness checker
$13.69 (32% off)
For your plants, that is. (Indoor and outdoor!) Unfortunately this deal was claimed as this post was being finalized, but we felt it was important to mention that a moistness checker had sold out anyway. You can still purchase it at regular price, btdubs.
A recording of a cat purring
$9.59 (20% off)
Description: "This CD was created by the recording of a Blue Point Himalayan using professional industry standard equipment. What you will hear is pure powerful unadulterated cat purring as nature intended it! Pure unadulterated cat purring for healing, strengthening and relaxation."
Animal onesie for the bedroom
$23.99 (20% off)
These adult pajamas are just like the pajamas you had when you were little, but now they come in a lot more varieties and you can work them into a kinky furry fetish. Live your truth, no judgment here.
All of Quentin Tarantino's movies
$54.99 (54% off)
This showcases the work of perhaps the single most-celebrated independent director in America -- and Amazon lists it under its "Weird and Wonderful" category, which I supposes is accurate. We'd recommend watching his bloodbaths like this.
Sign up here for our daily Thrillist email, and get your fix of the best in food/drink/fun.