What Do All These Emojis on Snapchat Mean?
COLE SALADINO & JENNIFER BUI/THRILLIST
Snap Talk is a safe space for Snapchat enthusiasts young and old. Not, like, super old, though. Don't be weird. Follow along here, and follow "THRILLIST" on Snapchat, wouldja?
You've probably noticed that some people in your Snapchat feed have emojis next to their names. You've probably wondered why. Have you? You have, right? Knew it! So here's the deal. Those emojis are little pieces of Snapchat flair, and each has a different meaning. Those meanings are cataloged below for posterity. Learn them. Love them. Live them. Happy snapping!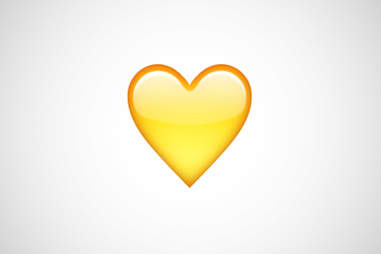 EMOJIPEDIA
Hearts
Yellow heart: Out of all your Snapchat friends, this is your #1 -- you send the most snaps to them. They send the most snaps to you out of all their friends, too. Totes #adorbz.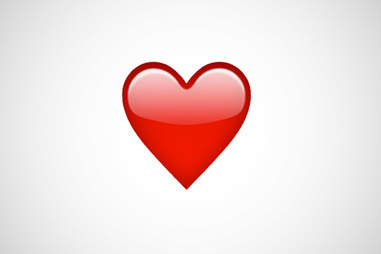 EMOJIPEDIA
Red heart: After two weeks of nonstop high-volume snapping, that yellow #1 best friend heart will turn a much-less-jaundice-y red. Congratulations to both of you.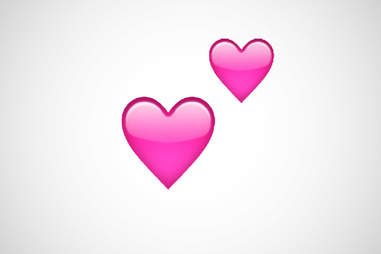 EMOJIPEDIA
Pink hearts: After two months of continuous #1 best-friending with this person, one red heart becomes a couple of pink ones. Get a room, you two.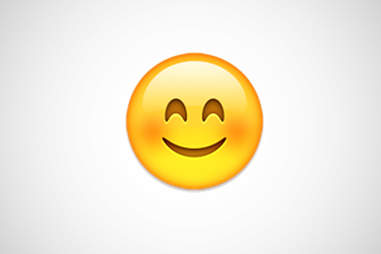 EMOJIPEDIA
Faces
Smiley face: You are best friends with this person, which means you guys snap a lot. How much? Not as much as your #1 best friend with the heart.
EMOJIPEDIA
Grimace face: Your #1 best friend is also one of their #1 best friends. i.e., you both send most of your snaps to the same person. This is meant to make you uncomfortable, hence the uncomfortable face.
EMOJIPEDIA
Smirk face: The thirst is real with this one, because the handle it appears next to sends you lots o' snaps despite the fact that you rarely respond. Isn't it nice to feel wanted?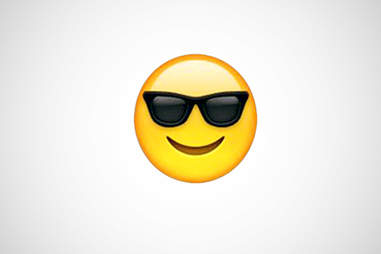 EMOJIPEDIA
Sunglasses face: One of your best friends is one of their best friends. This is supposed to make you feel cool & comfortable, hence the shades.
EMOJIPEDIA
Baby face: This is a new Snapchat friendship. Mazel, or whatever.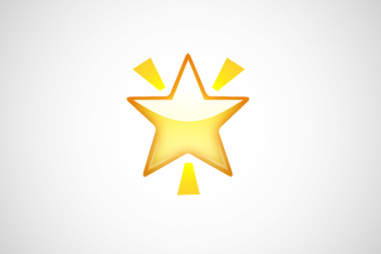 EMOJIPEDIA
Symbols
Gold star: This person has recently sent a snap that was replayed, so it must be something juicy. Wait -- you can replay snaps?! Yes, you can. And someone did.
EMOJIPEDIA
EMOJIPEDIA
100: You've maintained a Snapstreak with this person for 100 days. Good work! Now put your phone down and go outside.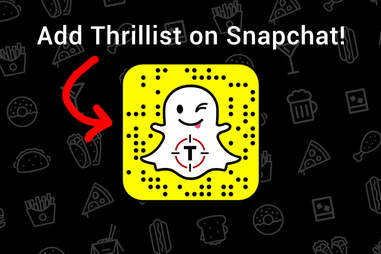 JENNIFER BUI/THRILLIST
Sign up here for our daily Thrillist email, and get your fix of the best in food/drink/fun.
Dave Infante is Thrillist's senior Snapchat editor. Follow @dinfontay on Twitter, Instagram, and Facebook, and of course, add DINFONTAY and THRILLIST on Snapchat!