What to Do When Your Long-Ass Flight Has No Wi-Fi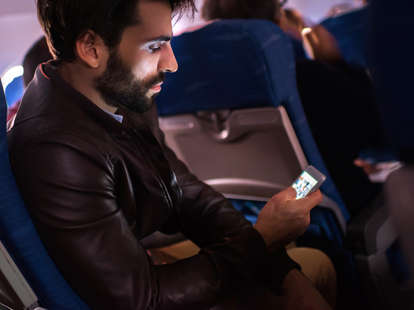 No matter how many delicious Old Fashioneds you make for yourself, a cross-country flight always feels like a hell of a long trip. Sure, you may be able to shave off a few hours catching up on sleep, but what else can you do when you're locked up like a sardine, without Wi-Fi? You can really only stomach one in-flight viewing of Fantastic Four on the shitty headrest screen. So do yourself a favor: set up your trusty smartphone with everything you need to make your next long-haul flight suck less.
Watch your favorite movies offline
The apps:
Amazon Instant Video
If you pay for
Amazon Prime
, you might not know that
your subscription gives you
free access to Amazon Instant Video's lineup of TV and movies, which you can cache to play offline as long as you have enough storage on your device. Pro tip: double-check before you go that everything's fully downloaded and playable in Airplane mode. It blows to find only 20 minutes of
Tootsie
loaded when you're six miles in the sky.
Similarly, if you've got a premium subscription to Apple Music, Rdio, or Spotify, make sure you've selected your favorite playlists and albums to be available offline so you can rock out at 30,000ft.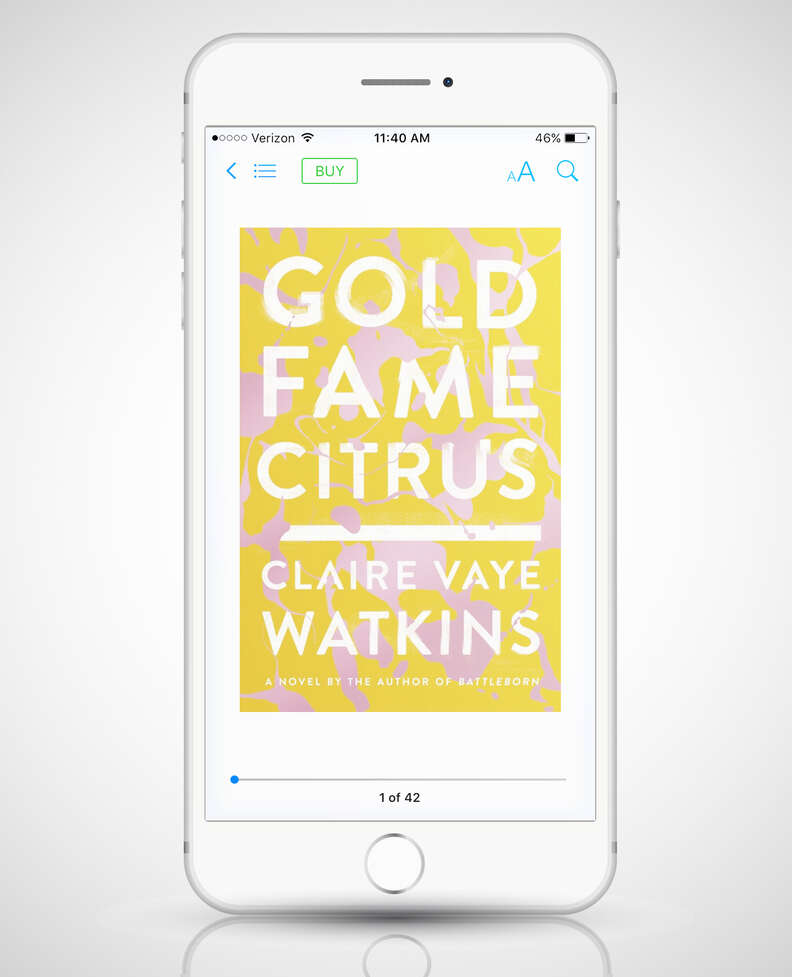 Fill up your e-reader
The apps:
iBooks
,
Amazon Kindle
Instead of schlepping a heavy book in your carry-on, load up on literary goodness with iBook or the Amazon Kindle app. Both offer a trove of bestsellers and free titles to download, which -- like everything on this list -- you should do
before
you hit the airport, or via Wi-Fi at the gate before you board.
Read articles from around the web
The apps:
Pocket
,
Instapaper
Catch up on that bulging archive of
New Yorker
profiles and Onion articles you've been meaning to read by filing them away to your Pocket or Instapaper app, which act as custom clip books for web content you can read offline. All you need to do is click the app icon on your desktop or mobile browser to automatically offload the article to the app. Then you can read at your leisure, regardless of your Wi-Fi situation.
Or go for the audio books
The app:
Audible
But, who are we kidding? Actually reading words is the worst. Instead, brush up on the latest bestsellers in audio form -- Audible has 180,000 titles to choose from. Let Tina Fey's melodious voice reading
Bossypants
distract you from the horrifying turbulence and strangers sleeping on your shoulder.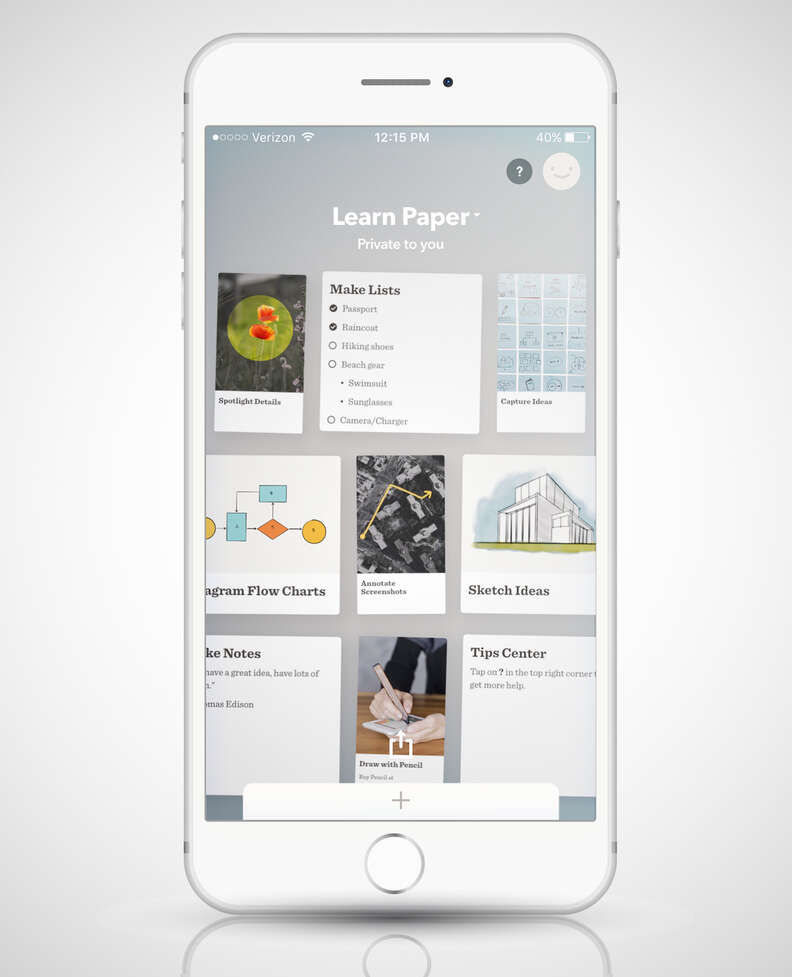 Get creative
The apps:
FiftyThree
,
Apple Notes in iOS 9
Whether you feel like freehand sketching with your finger, doodling on photos, or compiling notes and checklists, these apps let you get a little weird. After all, you never know what sort of creativity you may be channeling after a few high-altitude Bloody Marys.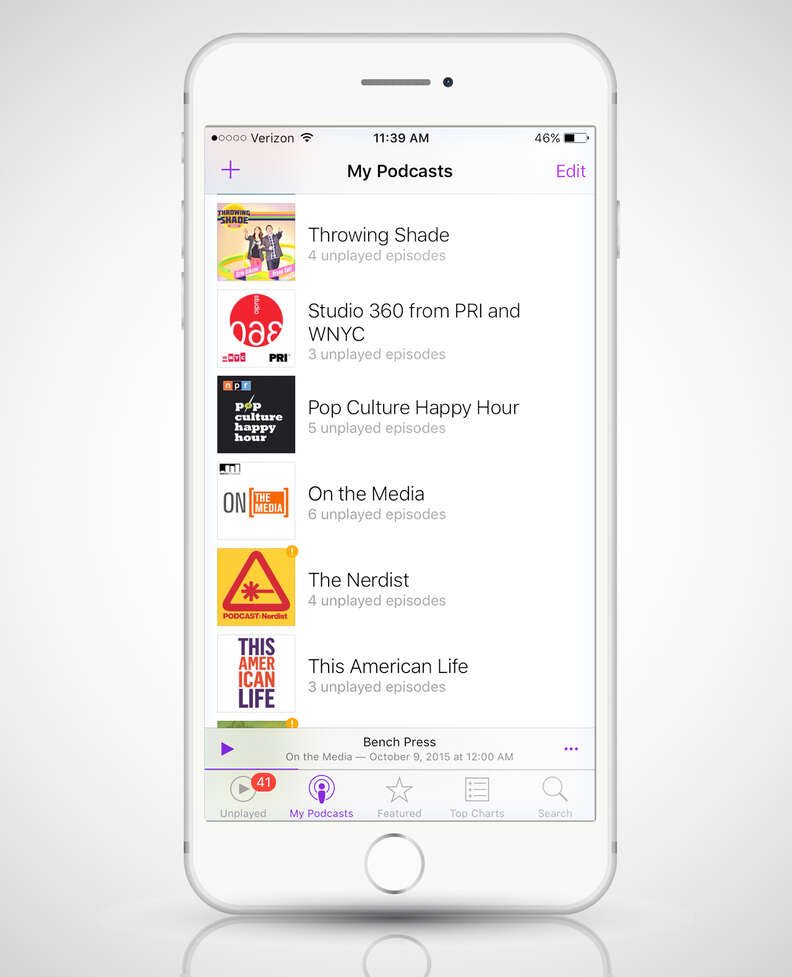 Learn a new language
The app:
Duolingo
Don't worry, this is a far cry from your high school french class with Madame Megabitch. Instead, Duolingo gamifies each short lesson, guiding you from basic vocab to more advanced conversational skills in a way that doesn't feel like work. At the very least, if you're headed to a foreign country you won't horribly embarrass yourself the minute you land.
Sign up here for our daily Thrillist email, and get your fix of the best in food/drink/fun.
Joe McGauley is a senior writer for Thrillist. His favorite carry-on item is Xanax.