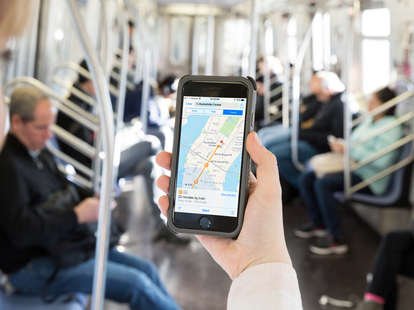 Cole Saladino/Thrillist
Cole Saladino/Thrillist
By all accounts, Apple Maps was a damned disaster when it debuted in 2012. It was like a botched clone of Google Maps, complete with a laundry list of chromosomal abnormalities -- incorrect directions, no public transit component, and rampant bugs and errors. It sucked so much, key employees were fired and Tim Cook even publicly apologized.
I count myself among the majority of iPhone owners who not only didn't use it, but vehemently avoided it. The interface was so ugly, it made me love Google Maps even more than I had before it existed. But I reluctantly gave it a second shot when Apple unveiled the revamped version of Maps for iOS 9. To my amazement, not only did it not completely suck, but it was good. Like, better-than-Google Maps good. I got cozy with the fresh look and the handful of features that bested Google at its own game, and slowly but surely, it became my go-to navigation app.
Here are a few reasons you might find yourself a convert, too.
The public transportation directions are infinitely better than Google Maps
For me, the most crucial element of the new Apple Maps is its mass-transit integration. If you want the best route from point A to point B, it not only provides multiple train, subway, or bus options -- but goes above and beyond to give you super-specific walking directions to the above-ground subway entrances and underground exits, so you'll know which subway car to get on to make for the quickest trip possible. Pro tip: screenshot your transit details in case you need to retrieve them underground.

You can actually trust Siri to guide you now
There's a reason so few of us ask Siri for directions. It's because as Apple's favorite little AI, she's designed to only route you using Apple Maps, and for so long that meant she was probably going to give you bad intel. Not anymore, though! Take full advantage of her. Talking > typing.
The search feature is faster and more specific than Google
There's no need to be "that guy" holding up sidewalk traffic with his head in his phone searching for a nearby coffee shop. That's because any time you click the search bar, a helpful menu of nearby points of interest pops up, culled into categories like Food, Drinks, Shopping, Travel, and Fun. Tap one and you get a list of the most popular places within walking distance -- but you can then filter even further (i.e., type of restaurant, type of store, etc.) Google Maps offers a vaguely similar feature, but Apple's version is much easier on the eyes, and will get you where you want to go faster.

Get turn-by-turn navigation on your iPhone's lock screen
Tapping in your passcode every time you need to check if you're driving the right way is not only annoying, it's dangerous as hell. Unlike Google, Apple Maps gives you the play-by-play (and allows you to manually tweak your route) without fumbling to get access to your phone.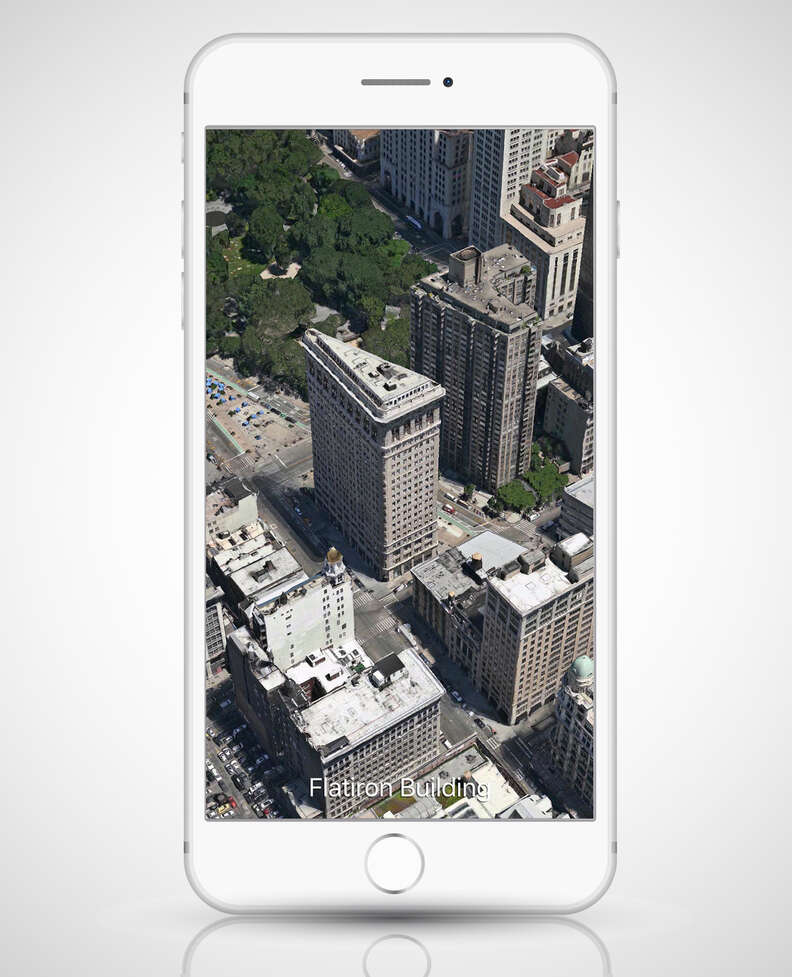 Get a Superman-esque tour of your city
Even back when Apple Maps sucked, it still offered some genuinely cool and unique features, most notably a 3D satellite view of your surroundings that felt like you were navigating through a video game. The new-and-improved version built upon this, and now many of its maps not only offer several 3D viewing options, but you can also sit back and enjoy 3D Flyover tours of most major cities. These mesmerizing, interactive, hi-def aerial scenes are essentially virtual helicopter tours, slowly jetting you around to notable attractions, while you zoom in and out at will.

Send directions straight from your computer to your phone
If you're headed to dinner or some other event from the office, it's easy to look up the address on your computer at your desk and simply beam it to your phone. Thanks to the Handoff feature, you can save a few seconds and spare yourself the trouble of pecking in an address twice.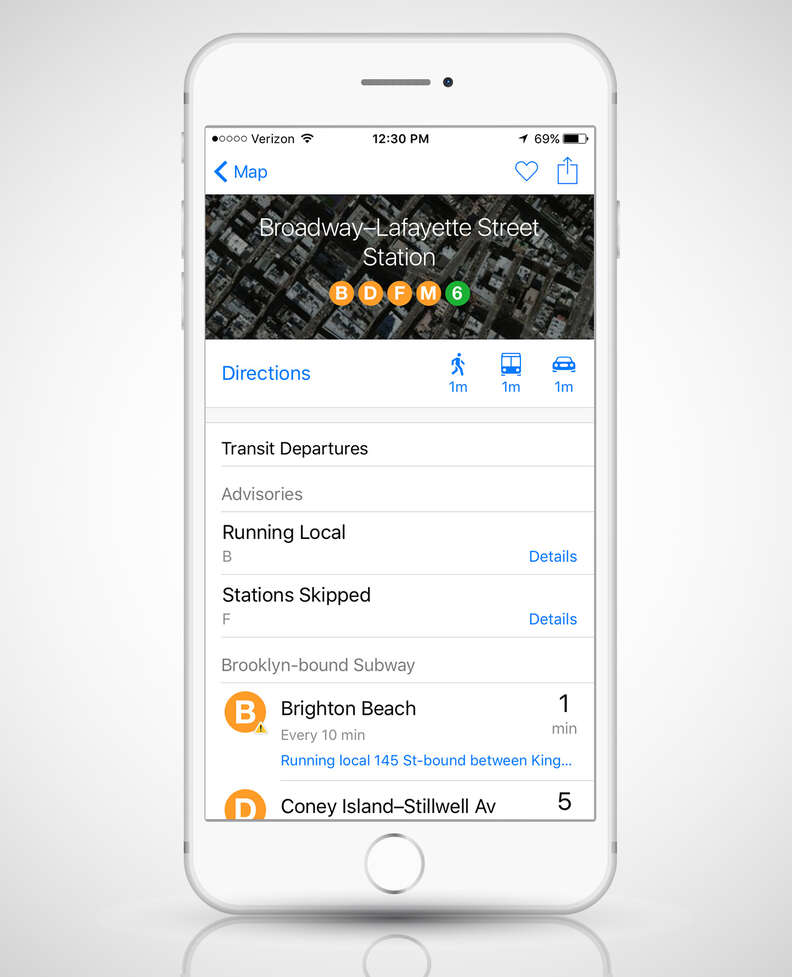 Get up-to-the-minute train arrival times
Unless you're oddly charmed by giant rats and garbage, there's absolutely no reason to wait underground for your subway for more than a few minutes. Mercifully, Apple Maps keeps tabs on train schedules, and lets you know exactly when to head underground. Simply tap a particular station on the map itself or look it up in the search bar, and it'll give you the arrival times for the next three trains on any given line that crosses through that station.

Apple improved its data so you can avoid traffic jams and find faster routes
Much like Google's crowd-sourced live traffic data helps to re-route you away from particularly congested areas, Apple Maps has integrated similar capabilities to (hopefully) keep you from flying into a maniacal road rage.
Sign up here for our daily Thrillist email, and get your fix of the best in food/drink/fun.
Joe McGauley is a senior writer for Thrillist. He hasn't deleted Google Maps... yet.