Between The Undertaker's 25th anniversary in the WWE and the conclusion of the World Heavyweight Championship tournament, most wrestling fans won't hesitate to pony up $45 for the Survivor Series PPV. But what about the squared circle's more miserly devotees? Is there no way for them to watch Alberto Del Rio's scarf-whipping antics without forking over some cash? BAH GAWD, KING!!
No, of course there's a way -- several, in fact -- and we've outlined the best ones below. They might not all be Vince-approved, but here are the easiest ways to watch 2015's Survivor Series free of charge.
This all-access membership lets you stream every PPV wrestling event -- even Wrestlemania -- from any device you own, live. It's $9.95 per month, but new users receive a free month when they create an account, so you can just sign up for the main event and then cancel your membership after it's over. It's that simple, Maggle!
It's absolutely your best option, and if you've got a credit card, you shouldn't even bother reading the rest of this list. If, on the other hand, you don't have a credit card, or you simply can't be bothered to sign up, or you've just stumbled through a wall and lost your helmet, then keep reading.
 
Use Periscope
In a true testament to the industriousness of pirates, this live-streaming app was almost immediately repurposed as a frighteningly easy method of watching live sporting events for free. At the end of the day, you are just watching someone point their phone at a TV set, so the quality's not the greatest, but Periscope gets extra points for the sheer convenience factor -- just open the app on your phone, search for active streams the night of, and you're all set.
Hit up the major semi-legal streaming sites
OK, "semi-legal" is kind of a euphamism here, but if you're finding it hard to mark out to a recording of a recording of Roman Reigns' epic heel turn, it's time to explore the most commonly used streaming sites. Places like FirstRow, StopStream, and Feed2all are popular among PPV pirates, and while they're often riddled with pop-ups and/or horrible connection quality, every now and then you'll find a high-enough-quality stream to satisfy your needs. 
 
Check out Reddit, or just Google it
If the streaming sites listed above are a bust, your next move should be to check Reddit -- the /r/SquaredCircle subreddit will usually post an official discussion thread for major events, and you'll often find links to live streams posted within. Alternatively, you can just try punching "Survivor Series stream" into the sitewide search function and see what pops up, and as a last resort, scouring Google periodically can often yield new stream results.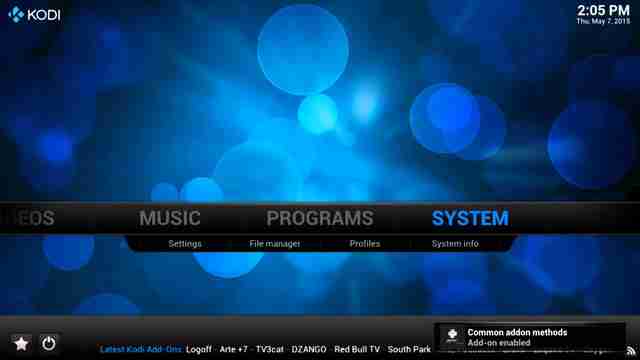 Give Kodi a shot
A favorite among tech-savvy cord cutters, this streaming client gives users relatively easy access to free streams of movies, live TV shows, and PPV sporting events. It runs on all the major operating systems (mobile included), and once you've got it set up correctly, you're basically golden.
Of course, even if you download the TVMC custom build with the necessary add-ons preinstalled, the involved set-up process means this isn't really feasible as a last-minute option. If that's what you're after, your best bet is one we've already mentioned: pull out your credit card, sign up for a WWE Network account, and cancel it once a new champion is crowned. Vince would be proud.
Sign up here for our daily Thrillist email, and get your fix of the best in food/drink/fun.
Gianni Jaccoma is an editor for Thrillist, and he'll never forget the kidnapping of Stephanie McMahon. Follow his tweets from the Ministry of Darkness: @gjaccoma.