Not just what Plato totally would've been into if he were French instead of Greek, Republique is also the latest from a crazy all-star team that includes the married Chef duo Walter and Margarita Manzke -- who were among the most lauded in all of LA during their tenure at Downtown's Church & State -- and one of the restauranteurs behind Bestia and Sotto.
Set up in the old Campanile space, the room's a stunner -- a sort of modern, Scottish castle with large paneled windows, high ceilings, and a massive common table.
The menu's going to rotate seasonally, but one standby's definitely going to be this massive charcuterie board, which's stuffed with, er, stuff, including various salami and a light-feeling duck liver mousse.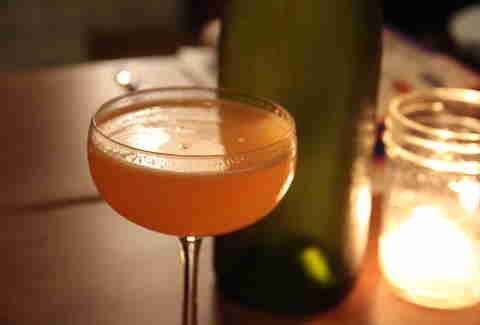 Want a cocktail? Their offerings range from citrus-and-gin-and-bitters guys like this Spritzer, to classics like Manhattans.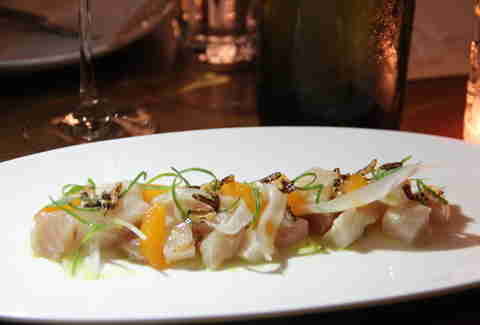 Now for the food: start off with some ultra-fresh hamachi crudo, laced with fennel and mandarin oranges...
... or a savory beignet, stuffed with cheese and served over a creamy mushroom sauce...
... or perfectly buttered, toasted bread, topped with a soft-scrambled egg and uni. Yep. Egg and uni.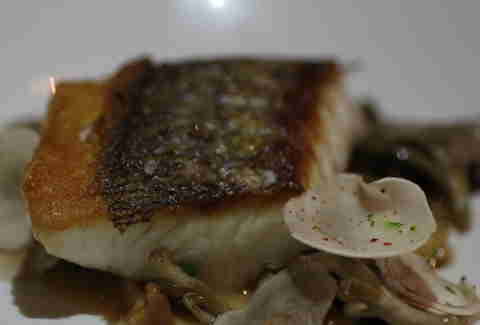 Mains count this Tai snapper, crisped up-top, and served with chanterelle mushrooms and a lemon confit...
... or this short rib w/ homemade gnocchi.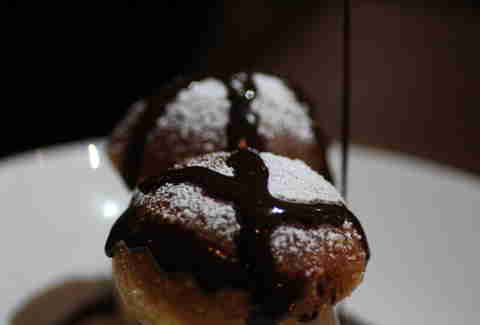 And you're definitely gonna wanna get dessert -- the pastries, like this chocolate-topped bombolini -- are all made in-house. Party.