Getaway Guide: Summer Weekend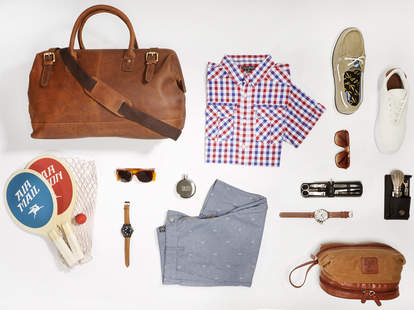 Whether you've been planning it for months or end up hitting the road last minute, there's nothing quite as enjoyable as a casual long weekend in the summertime, except maybe popping bubble wrap. To make it perfect, you'll need to pack the right gear, which is why we put together an easy kit of essentials — clothes, grooming, bags, even some toys — for any summer getaway you've got on the horizon. BL Limes sold separately.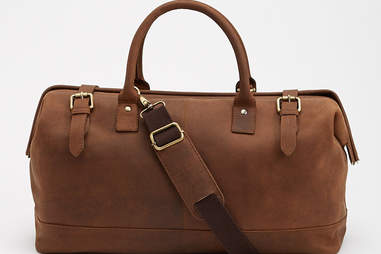 Rugged enough for a cabin in the woods, classy enough for a weekend with her parents.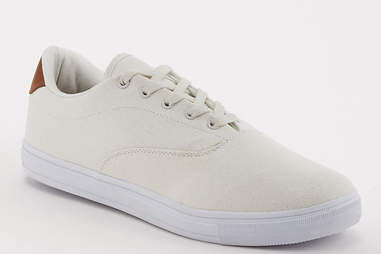 Never, ever underestimate preppy shoes. Good for the beach, a stroll through town, or kicking up on the porch.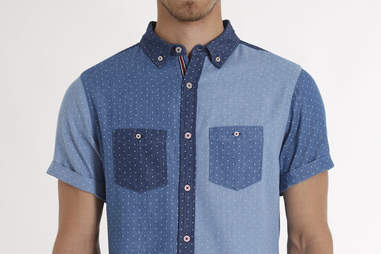 As at home on a boat as it is in a restaurant, this print is an essential getaway look.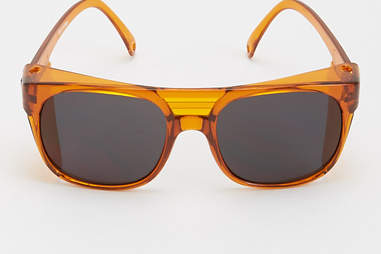 If you're not seeking copious sun, you're doing it wrong. And if you're not wearing sleek shades you're doing it wronger.
You're a vacationer, not a cave man. Take care of that handsome, stress-free face with this all-in-one.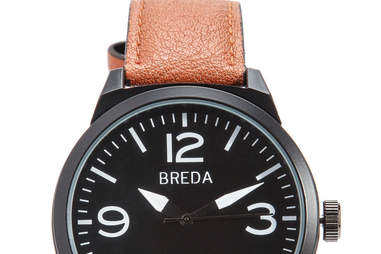 Wear a watch for the fashion of it all, or just so you have something to NOT look at until it's time to head home.
Shorts that are a good length for socializing but also high enough for a little oceanside wading session.
After you wake up late you'll want to have yourself a little fun, so break out a classic game and paddle your cares away.