Prisons, sewage pipes, snowflakes -- hotels are constantly trying to outdo and out-weird one another. But one hotel has quite literally reached new heights in the global hospitality arms race, by building a three-suite boutique hotel on top of a crane.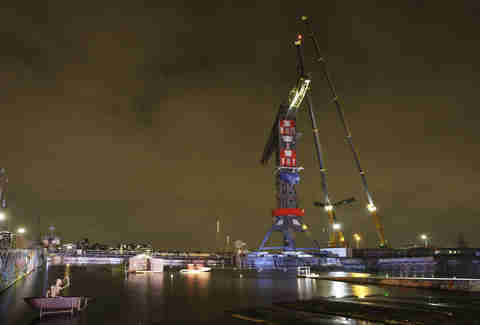 The new Faralda NDSM Crane Hotel features three suites that sit 164ft above the Amsterdam skyline, inside a former industrial crane. Which still turns, by the way, and might do so depending on the wind.
The views are unobstructed and the windows are huge. And don't worry, the ol' crane has been updated to include modern amenities, such as flatscreen TVs, iPod docks, and WiFi, as well as elevators instead of rickety ladders. This is definitely the coolest crane since... Frasier? Ichabod?
No?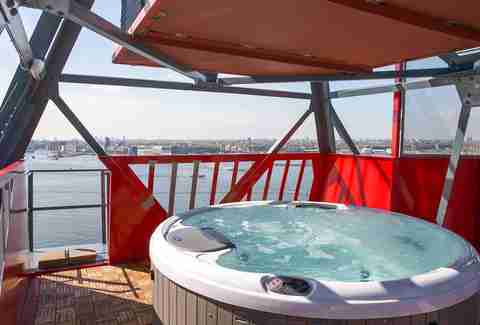 And, like we said, there's a jacuzzi on the very top, which non-guests can book for an hour and a half for $60.
And if sleeping and soaking atop a crane isn't good enough, you can fling yourself off it. No, not because you want to die, but because you want to live. You know, if that's how you view bungee jumping. For around $100, you can bungee jump off this platform, which is almost 300ft high. All under the supervision of a professional, of course.
Suites are all around 400sqft, and include bedrooms, living rooms, and bathrooms.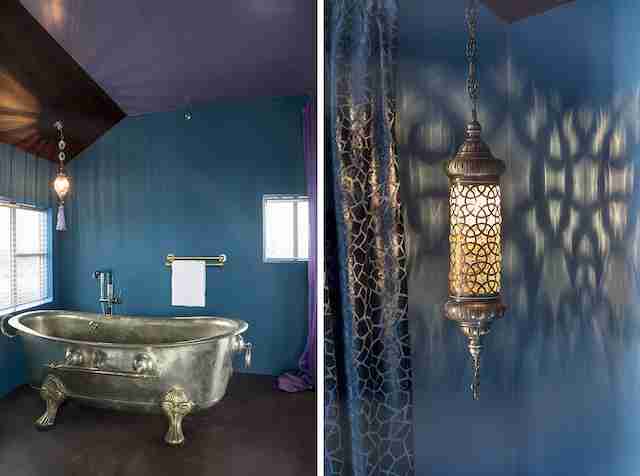 Do you think they got that tub on top of the crane via another crane? That'd be some real M.C. Escher-type construction.
The "Mystique Suite" is allegedly "based on the language of the Orient". Whatever that means.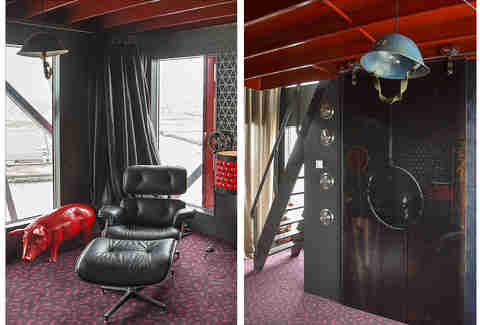 It seems a lot more 50 Shades of Grey to us, actually.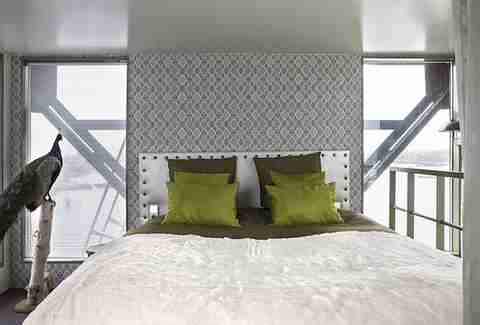 The "Free Spirit" suite is... well, it has a peacock. So there's that.
We're talking about a hotel on top of a crane, though, so it's not like anyone expects the décor to be staid.
Room costs are no picnic at $583 per night -- though there is the opportunity to have a picnic on a special, elevated area at the top, delivered via internal lift. There's also a $37 champagne breakfast, and, oddly, a fully equipped television studio/event space for rent at 45ft.
But really, it's about hot-tubbing on top of a crane because... who do you know who's ever done that?
Check it out here.
Sophie-Claire Hoeller is Thrillist's über-efficient German associate travel editor, and has had frequent flyer status since she was born in a Lufthansa terminal. Follow her @Sohostyle