In Atlanta, it certainly hasn't been easy to go without all of the wild, weird and wonderful things that make our big, tree-covered town city so great. As we slowly and hopefully surely reopen parts of Atlanta to the public, it makes you realize just how important that stuff is. Sure, you can probably get a burger from one of your favorite places, but are you really comfortable eating inside the restaurant? Yes, those water-spouting rings in Centennial Olympic Park are begging for some folks to splash, but is that the best idea? Are you really going to ride an electric scooter on the Beltline when you have no idea whose hands were on it before you? And is Atlanta really Atlanta without its skating rinks and strip clubs?
And those things probably miss our dusty asses, too, because it's not just the activities, restaurants, bars, and businesses that make ATL a magical place -- it's the people. We can't hang together the same way we want. No dap-hugging, my dudes. It's probably a bad idea to toast those rosé glasses during brunch, beautiful hungover people. Do not lend your neighbor some sugar, Andre 3000, unless it's by contactless delivery.
We know we're still not even sure where we are on that curve we're supposed to be flattening. And regardless of how you feel about it, the state is telling cities to get back going, so it's a little tricky. To be certain, you should absolutely be covering your face with a mask, staying at least six feet apart from others in public, and washing your hands like you've been gripping one of the poles on a Fulton Industrial MARTA bus.
But here's the upside: It's never too early to start dreaming, and since we're being safe and smart, we deserve great rewards when we're no longer stuck sitting at home bored and restless. We may be alone, but we're in this together. Hang in there, folks. We're going to beat this novel coronavirus thing, and it won't be the last thing we do. There are good times ahead, and some of the coolest people in Atlanta -- including our mayor -- are plotting, just like you, on how we're gonna take back the town as soon as it makes reasonable sense.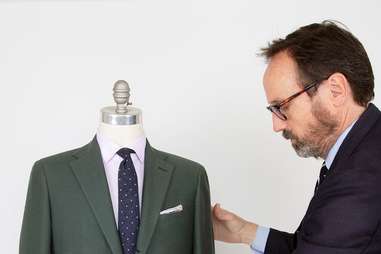 Take in a concert, play tennis, and eat at Banshee
"I want to open the doors to our shops and let anyone and everyone in. I want to see friends and people in person -- and shake hands or hug or something more than an elbow bump. I wanna go to a concert -- any concert! -- doesn't matter if it's a recital or Maze or even the Biebs. I want to head East Atlanta so I can take my wife, Ann, to Banshee for a bite. I wanna sit down for coffees and drinks and dinners. I wanna play tennis on the clay courts at Bitsy. I want to go to church. I guess, all in all, I want to enjoy and appreciate what previously seemed mundane, remind myself to take nothing for granted, and count my blessings."
—Sid Mashburn, designer and co-founder, Sid & Ann Mashburn
Getting my hair done, dinner in Buckhead, and Hawks and Falcons games
"Like probably every woman in Atlanta, I'm going to get my hair done! I've made promises to everyone in my house about what we will do together. I've promised my husband that we will go to our favorite restaurant in Buckhead, my youngest son and I are headed to a Hawks game, my daughter and I are going to the Beltline, and my second-oldest son and I are headed to a Falcons game. My oldest son says he will be going wherever the rest of the family is not."
—Atlanta Mayor Keisha Lance Bottoms
Treat myself to nail art and all the natural wine on Ponce
"Week one out of quarantine, when it's safe to play, will look something like this: Mornings at the gym. I cannot wait to start my days going to the gym again. Then a visit to Lark and Sparrow Nail Salon is definitely in order. Nail art will happen. It'll be so extra and I can't wait. I can already taste the Poh's eggplant dish and the fish and chips at Ticonderoga Club. The sound of the chuck wagon dinner bell might bring me to tears. Then one night I'll roll up to 8arm Wine Bar, listen to some tunes, chop it up with Josh and Chef Maricela, and drink all the wine. It's a vibe. And lastly, I can't wait to hang with my crew on the patio late night at Marcel. Like old times, we'll drink negronis and bottles of wine -- and talk food, fashion, restaurants, and travel."
—Sarah Pierre, owner, 3 Parks Wine
Sip coffee and walk around Ponce City Market
"As soon as it's safe, I can't wait to visit my favorite ATL coffee shops like Bellwood and Docent -- I love sitting and enjoying a good cup of coffee. Walking the Beltline and around Ponce City Market are my go-to weekend adventures. Of course, I'll need to grab some Jeni's Ice Cream at Krog Street Market."
—Mika Santos, Atlanta Ballet company dancer
Host a personal food tour on Buford Highway
"My favorite activity is obviously FOOD! I miss all of my beloved restaurants on Buford Highway. Although I appreciate how quickly everyone has mobilized to do takeout food, there really is no substitute for the energy and sensory experience of dining in a busy restaurant. As soon as possible, I am going to host my own private food tour, making several stops along the way, and ordering way more food than I need. If you happen to see me, go ahead and pull up a chair cause I'll definitely have enough to share."
—Kevin Gillespie, Top Chef All-Star contestant, chef, and restaurant owner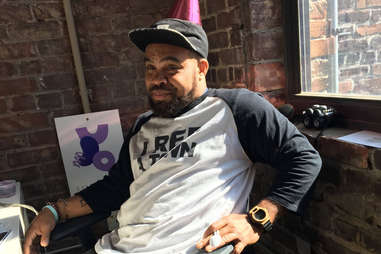 Play and celebrate in West End Park
"I'm looking forward to going to West End Park with my son, Crew, and recreating my own Malcolm X Fest since it didn't get to happen this year. I was looking forward to taking him to his first one!"
—Bem Joiner, creator, Atlanta Influences Everything
Kick around the soccer ball and grab a slice at Oz
"I can't wait to get on MARTA with my daughter and zip down to the West End to kick a ball around at StationSoccer. Then, we'll get on MARTA again and zip down to East Point to grab a slice or four at Oz Pizza -- and kick it some more!"
—Sanjay Patel, director of special projects, Soccer in the Streets
Tell stories over Atlanta's best beer
"Lay out an outfit that includes a lot of shit I haven't been able to rock for months, and then I'll hit the road. The destination will be one of my favorite beer destinations -- Brick Store Pub, The Porter, Argosy, Midway. I'll round up fellow beer nerds and real homies, hopefully give them real dap, and sip fresh IPAs while we all cry laughing from hilarious quarantine anecdotes."
—Ale Sharpton, revered beer expert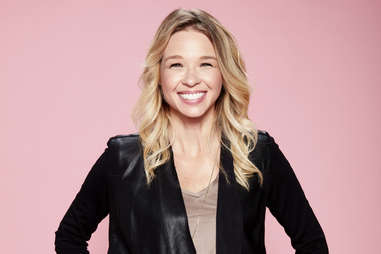 Spend the day shopping, capped by margaritas at Bar Taco
"I'm going to gather my best girlfriends to shop and eat our way through the Westside. We obsess over the local treasures found at Crafted Westside, then bounce to Design Within Reach and Anthro to dream of perfect spaces, nosh at JCT and Jeni's. We will rap with a group therapy session at West Egg over fresh coffee or, let's be honest, it will more likely be margaritas at Bar Taco. Hey, a girl can dream!"
—Jenn Hobby, host of the "Jenn & Friends Show" on Star 94.1 FM
Dance to old-school funk
"I'm gonna go on down to Sound Table, order an Old Fashioned, and do splits repeatedly on the dance floor as DJ Kemit serves up all the old-school funk masterpieces."
—Fabian Williams aka Occasional Superstar, artist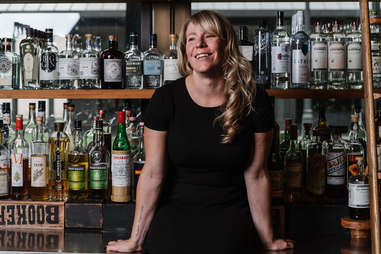 Appreciate art, cocktails, and the macabre
"Start with coffee at Chrome Yellow, then hit up Center for Puppetry Arts, followed by The High Museum. I can't wait to be in the physical presence of art again. Miller Union for lunch and wine. To walk that off and take in some macabre Atlanta history, I head to Oakland Cemetary and spend a few hours wandering and posting moody pictures. It's a vibe. I meet friends at Cardinal for sherry-based, low-ABV cocktails and maybe a small snack. Next a little progressive dinner: First stop is Watchman's for a martini and ceviche followed next by MJQ. The Wednesday night dance party never disappoints. And I'm not gonna stop dancing my way between rooms, depending on which DJ lights my fire. It's getting late, but let's pop over to The Bookhouse Pub for a nightcap of Japanese whisky before turning in."
—Kellie Thorn, beverage director and bartender, Hugh Acheson Restaurants
Sign up here for our daily Atlanta email and be the first to get all the food/drink/fun the ATL has to offer.