Because you're tired of hanging out in the (yawn) third tallest casino tower in the country, mix things up with the much-cooler, second tallest casino tower: Revel, grand opening in Atlantic City next weekend. The 47-story-er is located on 20 acres of beachfront awesome, and packed with two nightclubs, one dayclub, 14 restaurants, a surf school, and two acres of rooftop deck w/ pools, cabanas, fire pits & a Sky Garden with 30000 plants, none of which Derrick Rose'll be able to do. A peek: Eat: The food's nutso legitimate, with three Jose Garces restaurants serving up epicness like rib eye & truffled mushroom cheesesteaks (at Andalusian tapas-ry Amada), and 'til-2a egg tortas with Benton's bacon (at indoor-taco-truck-equipped Distrito Cantina), plus there's creme brulee French toast at Michel Richard's O Bistro, and cornflake-crusted crabcakes & tomahawk chop rib eyes at Michelin-starred Marc Forgione's American Cut, where there's so much dry-aging even the floors are marbled. Drink: Assuming you're not already full up on complimentary poolside mini-ritas, you can try more than 100 top-shelf brown liquors plus car bomb milkshakes (!) at Village Whiskey, 150 beers at Mussels Bar (including Antigoon, brewed exclusively for the chef in Belgium), or liquid brunch at The Social's weekend-morning Bloody Mary bar -- a good option unless your girlfriend's the Queen of Scotch. More (+ Burlesque!): There's (duh) tons of gambling with 130000sqft of ocean-view gaming in three separate areas, including the DigiPit (with a t-shaped stage graced by scantily clad lady friends) and the poker room (where you can get bespoke cocktails while playing), plus there's a co-ed bathhouse, an outdoor-to-indoor pool with a waterfall entryway, and Forty Deuce kingpin Ivan Kane's Royal Jelly Burlesque Nightclub, which'll fill flying catwalks with lingerie-wearing hotties, who'll ensure your tower's one of the tallest in, um, their nightclub.
Recommended Video
How to Make the Alps Cooler? An Infinity Pool at Your Resort.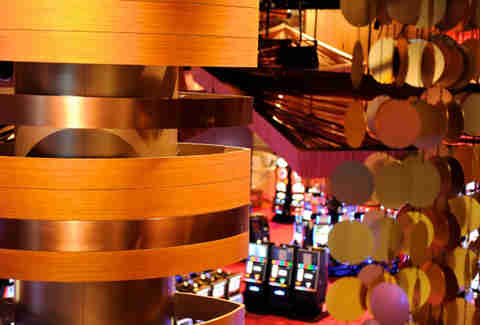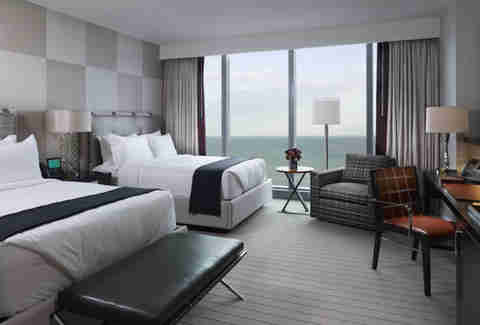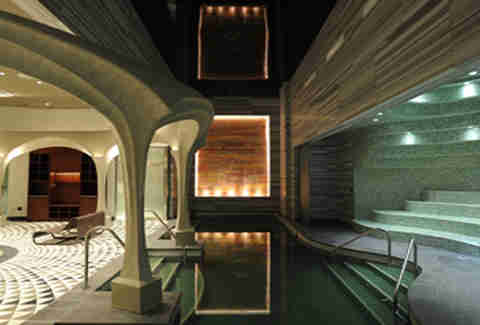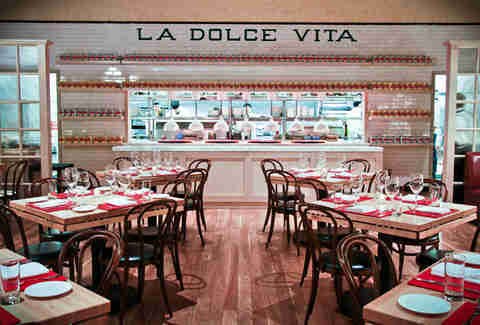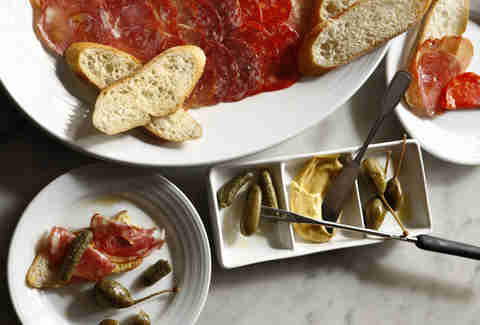 Previous Venue
Next Venue
Venue Description
1. Revel
500 Boardwalk, Atlantic City, NJ 08401
Buckle-up, this aptly named beachfront resort houses two ridiculous entertainment venues, a full-floor casino, a nightclub entirely devoted to the art of the burlesque striptease, and thirteen different places to chow down, proper or pauper style, depending on the dice.