Advertiser Content From
7 Flower Festivals and Spring Blooms Worth Traveling For
From a lavender patch in the valley to an artistic display of orchids in the city.
Advertiser Content From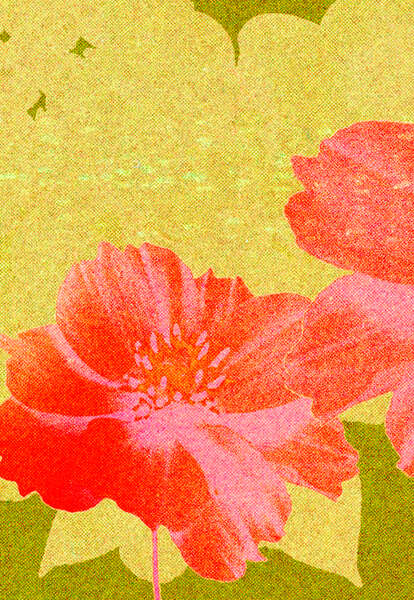 Sam Shin/Thrillist
Sam Shin/Thrillist
This spring, skip the traditional all-inclusive resort for something more seasonal, like enjoying nature's best blooms. To get your travel wishlist going, we scoured the nation's prettiest flower fields and festivals to narrow down the seven must-visit places.
But don't let seasonal allergies stop you from enjoying your adventure. Before you hit the road, pack Allegra to curb those annoying symptoms and Allegra-D to relieve congestion. Whether it's a seemingly never-ending lavender patch in the valley or a stunning display of orchids in the city, scroll through to see what spring has to offer.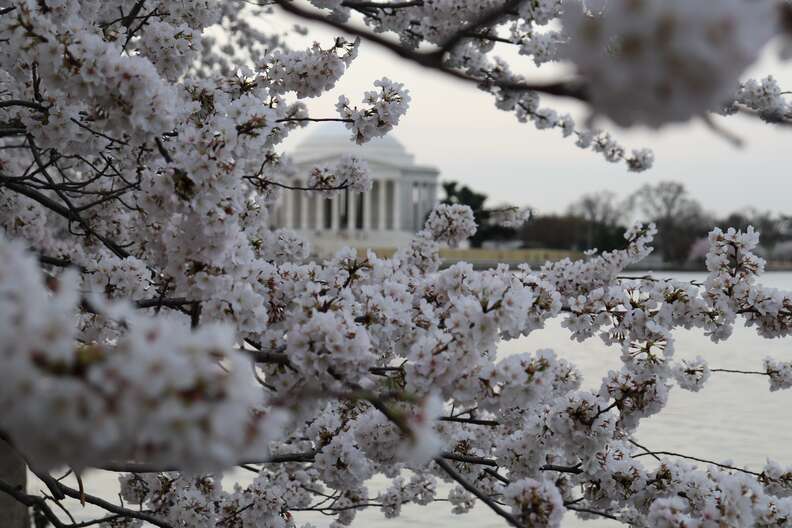 Washington, District of Columbia
Probably the most notable event in the country's flower circuit is the National Cherry Blossom Festival. Founded in 1912, the festival began as a way to honor a generous donation of 3,000 cherry trees from the Japanese government. This year's festival begins on March 20 and runs through April 16. Besides walking through the historic Yoshino trees around the Tidal Basin, the festival has plenty of other activities, including a parade that runs along the National Mall, a kite festival, and live performances.
Hood River, Oregon
Hood River Farm is a tranquil place. It has sprawling lavender fields, a friendly farm cat named Pinot who roams the grounds, and it's all set against the backdrop of the state's highest peak: Mount Hood. As an added bonus, the farm is completely free to visit. Although the farm opens in February, you're likely to see more lavender flowering in the warmer months, like April and May. Say "thank you" by stopping at the gift shop. They sell a wide range of skincare products made with the farm's organic lavender — hydrating facial mist, essential oils, shower scrubs — along with beauty bundles that are perfect for gifting.
Dallas, Texas
Every spring, the Dallas Arboretum and Botanical Garden opens its doors to showcase hundreds of flower varieties, including: azaleas, camellias, magnolia trees, and more. Dallas Blooms spans six weeks and hosts activities for all ages: cooking demos, gardening lessons, and live entertainment. Scattered through the gardens you might spot a bronze sculpture of your favorite historical figure. While you're there, don't forget to take a serene walk through the arboretum's grotto, complete with a koi pond and a waterfall.
Walnut Creek, California
There's no shortage of poppies in California — they're the state's flower, after all. While there are plenty of places to see them, Mount Diablo State Park near Walnut Creek is known for its blossoming fields. Peak bloom for the wildflower usually happens between March and April. The poppies start to dwindle before the end of March, though, so it's best to plan your trip around the middle of the month. Be warned, though; California law imposes a hefty fine for picking wild poppies on state property. Luckily, you can capture its beauty by using the meadows as an Instagram backdrop.
Don't forget, Allegra gives you all-day relief from pesky spring allergy symptoms. But if you experience nasal congestion, try Allegra-D. It relieves 8 allergy symptoms, including: congestion, sinus pressure, sneezing, watery eyes, and itchy nose and throat. Both products — Allegra and Allegra-D — are non-drowsy, so you can happily wander through fields of flowers all day long.
Burnside, Virginia
Tulips are synonymous with the arrival of warm weather, and one of the best places to see them is in Burnside, Virginia at the Festival of Spring. During April, Burnside Farms boasts more than 200 varieties of tulips and 30-plus types of daffodils. Unlike some of the other festivals on this list, this one has a designated pick-your-own-flower section, so you can take some of spring's beauty home with you.
Ball Ground, Georgia
At Gibbs Gardens, you'll see more than 20 million daffodils on display — yes, 20 million! Try planning your trip between early March and April to catch the flowers on full display. But the scope of the estate expands far beyond daffodils, with a water lily pond that looks like it's out of an impressionist painting and a rare plant collection. Not to mention, there's a 40-plus-acre Japanese garden —the largest of its kind in the nation.
New York, New York
The annual New York Botanical Garden Orchid Show is one of those must-see events in New York City. It's been running for more than 20 years and highlights thousands of species of orchids, all laid out in a gorgeous, artistic display that changes from year to year. This year's show goes through April 23 and is inspired by the healing powers of nature. There's even an after-dark ticket for adults, where guests can browse the exhibit and enjoy cocktails, music, hands-on art experiences, and plenty of tasty food.