God help us, but the heart of holiday madness is all but upon us now. Remember to take deep breaths, be kind to your family and yourself, and know that it'll all be over soon enough (how much eggnog do you think I can drink, MOM?!). And when it is, you're going to need a vacation.
It's not the mega-cheap shoulder-season gem that is September, but January is still a pretty stellar month to get outta town. Most people are all traveled-out after the holidays, plus feeling the pinch of a credit card bill that arrived with an extra page. And yet your vacation days have been conveniently restocked! Their potential energy has never been greater. Fly south for tropical beaches and that will have you asking "Wait, what month is this?" or go north, headlong into winter, for majestic mountains, cozy cabins, and après-ski.
It can seem daunting, especially if you've been traveling in November and shopped for destinations to shake up the December holidays. But if you're feeling restless to get away this January, you might take a look at the 10 places where the first month of the year is also the best time of year to visit.
Recommended Video
Please Don't Hang Up: The Best Things to See, Eat, and Do in Seattle, WA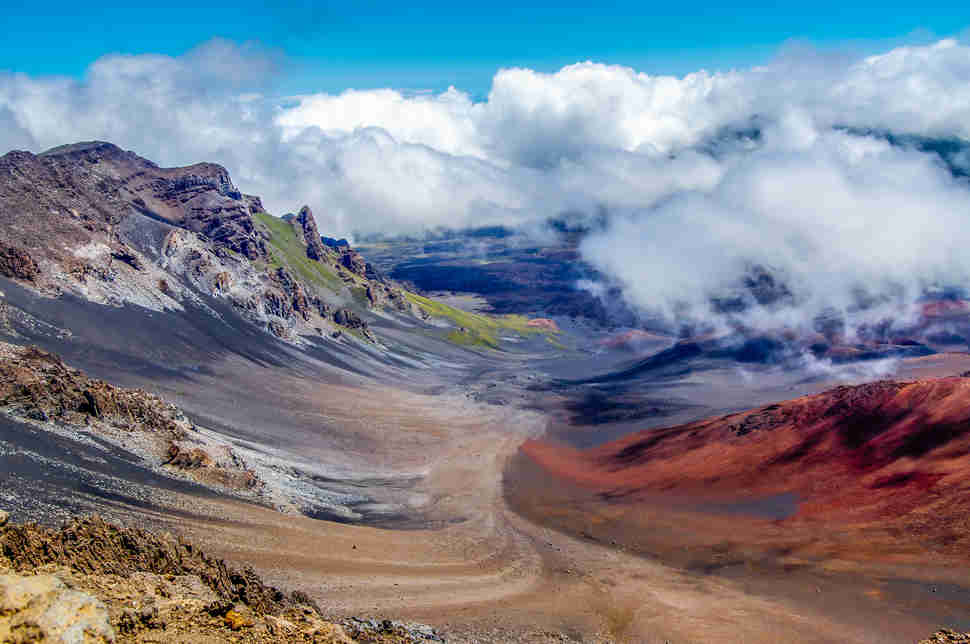 Maui, Hawaii
It's not like there's a bad time to go to Hawaii, but January can be particularly pleasant on Maui once the holiday crowds disperse and the island is even more chill than usual. Fewer visitors means you can stroll the salmon-pink sands of Makena, one of the world's most beautiful beaches, in relative peace and quiet. And with flights to Hawaii finally catching up to Europe in the slashed-fares department, what better place to ring in the new year than the Aloha State? Heck, you can even get an almost-free flight there there if you know how to work the credit card system. If you're into golf -- or, more specifically, into watching people who are really good at golf -- the PGA's Sentry Tournament of Champions descends on Maui the first week of the year. Though with the ocean and mountain scenery on the Plantation Course in Lahaina, you might not even care who's playing.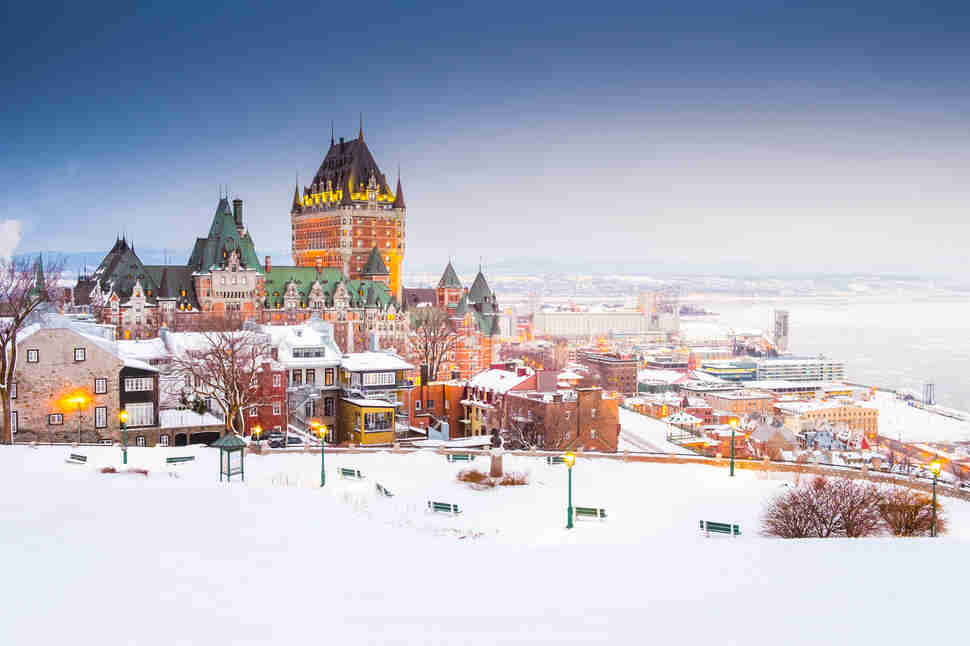 Quebec City, Canada
Festivals in Canada are beyond, and Quebec City, with its charming winding streets, is one of our favorite cold-weather locales. When covered in a blanket of snow, it looks like a much chillier Disneyland, and is about as French as you can get without actually going to France. You might just want to move there, the city is so atmospheric; the Québécois are also highly skilled at kicking the winter blues and making it fun.
Just down the St. Lawrence in Montreal there's IglooFest, a 376-year-old festival at the city's Old Port that brings live music on the weekends from January 16 to February 8. The festival includes performances from the likes of Lauer, Alex Pycke, and Zeds Dead, in addition to VJs and other trippy stuff. Tickets start around $19 USD.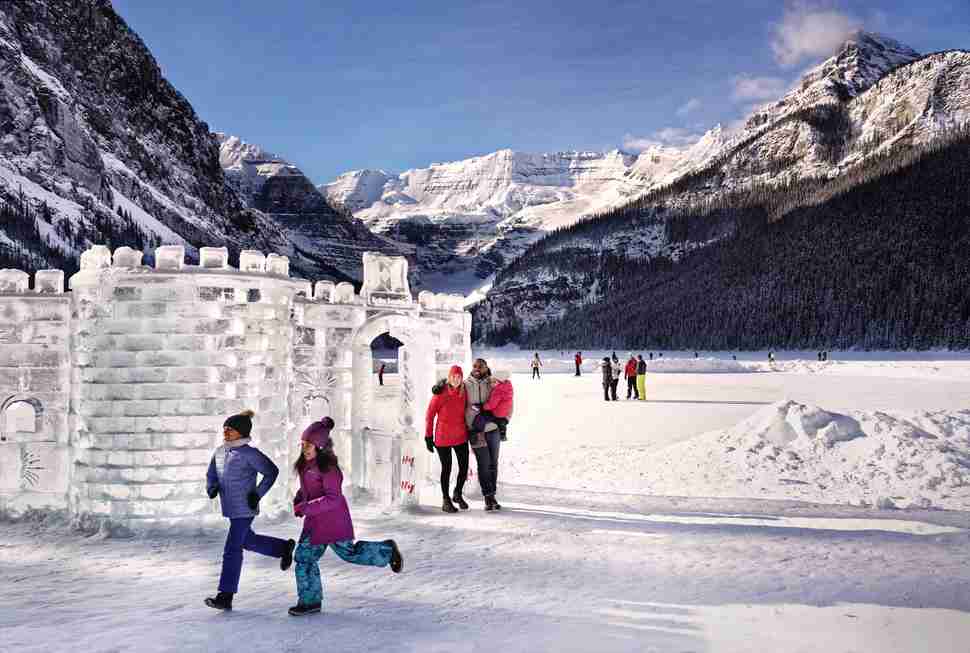 Banff, Alberta, Canada
What did we say about those Canadian festivals? On the other side of the country, those breathtaking Rockies will compete for your attention this January for several reasons. No. 1, SnowDays Festival — a free winter wonderland of a party that lasts from January 15-26. Skiing, skating, ice carving competitions, elaborate snow sculptures, trendy food and drink, everything you hope this frigid month could yield. No. 2, Banff simultaneously puts on the Ice Magic Festival, where you can watch masterful ice sculptors from all over the world carve their blocks into wintry art before your very eyes. Will there be an enormous ice castle looming over all these festivities? There will.
Tampa Bay, Florida
Florida makes for a great getaway any time of the year that isn't August. Sure, you can relax on one of the best beaches in the world at Siesta Key, or hit the Undertow in St. Pete Beach for beers on the sand -- but those spots aren't going anywhere. Come January 18th, the place to be is Tampa, as it will be hosting the annual Gasparilla Festival. The festivities honor José Gaspar, the former Spanish naval officer-turned-pirate who may or may not have terrorized the waters around Tampa Bay. Historical accuracy kinda gets pushed aside, though, to make way for the third-largest parade in America. It's a daylong bacchanal of folks dressed in pirate attire that spills over into the bars at night, like a second St. Paddy's day for Florida's bay area. And the calming waters of the gulf are just a short drive away, the perfect anecdote for a post-pirate festival hangover.
Utah
The obvious draw for a Utah vacation in January is the skiing, and we're not gonna lie, that really is the No. 1 reason to go -- the snow in Utah's Wasatch mountains is among the best and most consistent in the world, and so far this winter the snowfall is looking like a repeat of last year's epic powder.
But Utah is a big state, and even if the slopes aren't calling you, January is a great time to explore the big, red desert national parks (Zion, Arches, Bryce Canyon, Canyonlands) in the southern part of the state. With summers seeing more and more visitors every year, the local secret is to go in winter, when they are magnificently empty. Plus, they're often covered in a soft dusting of snow.
Farther north, there's Salt Lake City, an outdoor dream and one of the more underrated vacation spots in America, and just a short day trip to all the big-name ski resorts. Then there's the Sundance Film Festival in Park City from January 23 through February 2, when Hollywood descends on the beehive state. 
For a hidden gem of winter sports, check out Ogden, about 40 minutes north of Salt Lake. It's home to Powder Mountain, an uncrowded 8,000-acre paradise of powder, and Snowbasin, another huge mountain with top notch lodges and Olympic credentials. Oh, and as of late 2019 3.2% beer has finally kicked the bucket in Utah, and you can finally enjoy a beer with a more regular ABV.
MORE: The best stargazing this winter is in Utah
Melbourne, Australia
January is the beginning of summer in Australia, so if you're looking to head south for the winter, you may as well go all-in. But hey, it's a big continent, and spots along the northern coast can get treacherous with jellyfish, mosquitoes, and the occasional monsoon. Better to hit Australia's second city, where the weather is perfect and the holiday tourists have mostly cleared out. Thanks to the favorable climate, Melbourne is home to a slew of outdoor music festivals in January. On January 1, 2020, the Let Them Eat Cake EDM festival hits Werribee Park. Drive northwest of Melbourne to Lexton, and you'll find the Rainbow Serpent Festival on the 24th through the 27th. And January 26 also happens to be Australia Day, a national holiday that packs in a ton of parades, concerts, and general Aussie mayhem.
MORE: Technically, this is the most perfect beach in the world
The Pacific coast of Nicaragua
Trips to Central America can be tricky to time properly. Go in the summer and it's raining; go for spring break and you're smack in the middle of Holy Week when nothing is open. But January is the best time to check out this fast-growing destination in Nicaragua; rainfall is scant and the wind dies down so the waves are manageable for beginner surfers. You'll hit that sweet spot between the holidays and Holy Week when nothing is all that crowded.
You can surf, or just watch other people surf if that's more your speed. The beach that fronts Rancho Santana -- as well as the rest of the coastline -- also plays host sea turtles at the end of their nesting season. January sees religious and folklore festivals like Diriamba, the feast day for patron saint San Sebastian.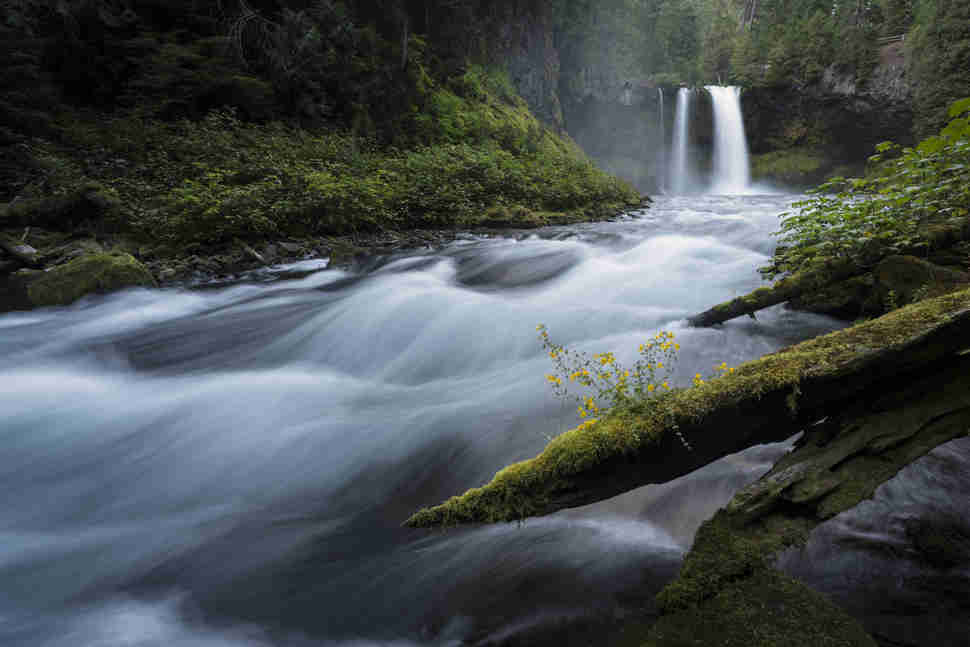 Eugene, Oregon
You like fancy-pants stuff like truffles and wine? Then get yourself to Eugene in January, amigo, where the Oregon Truffle Festival goes down from January 25-27. Not only will you have a bevy of truffle-themed specialty dinners, cooking classes, and foraging lessons, you can also see truffle dogs compete to see who can unearth the most fungi.
If you're keen on visiting Oregon, then you probably also know it's got a serious wine country. Eugene is a fantastic jumping off point to the Willamette Valley and its silky pinot noirs, plus the wineries won't be packed with tourists like they might in the summer. Just outside Eugene, you'll find a collection of seven spectacular waterfalls, some of which may be frozen over to create an eerie, icy wonderland. Hiking there can be tough, but snowshoeing through the Oregon wilderness on your way to a frozen waterfall is an especially fresh winter experience.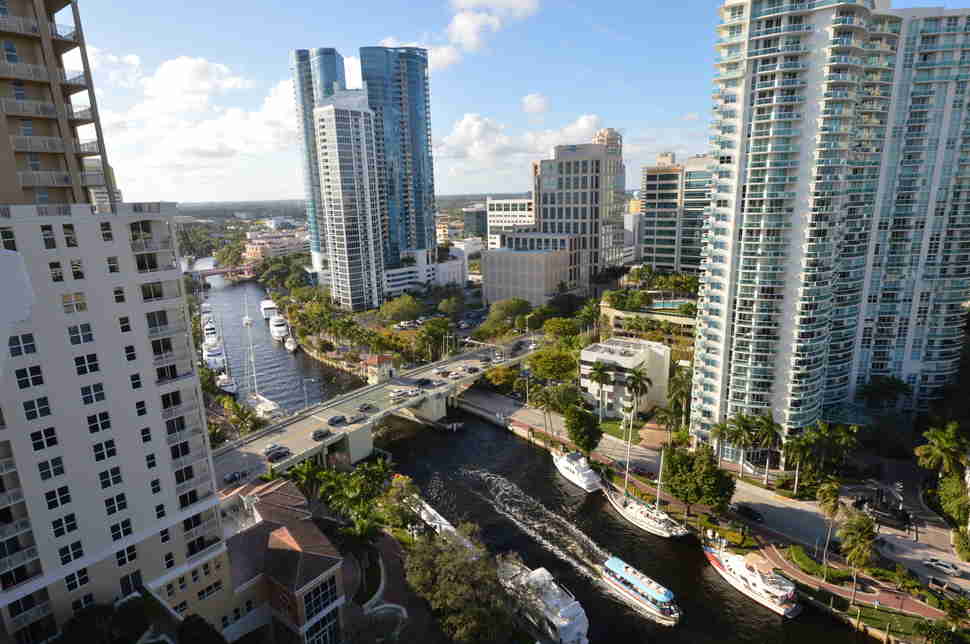 Fort Lauderdale, Florida
If you're looking to escape the post-holiday blues, Fort Lauderdale should be in your future. Why here over Miami? Because from January 23-26, this laid-back sailing city north of the 305 is hosting a water-bound art festival called Art Fort Lauderdale, where yachts and water taxis take you from vacant mansion to vacant mansion, each filled with original art and provocative installations. It's the only American art festival based completely on the water, allowing you to tour the self-styled "Venice of the Americas" in a way few ever do. The beaches still boast perfect weather in January, but are in a short lull between the holidays and spring break. If you're a hockey fan who can't get tickets to see your home team, see if they've got a road game in Florida, where the Panthers play a few miles west of downtown FTL and have plenty of good seats available. Wrap all that in with the start of live racing season at Gulfstream Park and some of South Florida's best new restaurants at the Diplomat in Hollywood. And, hey, if you want out, South Beach is just a 35-minute drive away.
Minneapolis and St. Paul, Minnesota
Do you like winter? Like, really like winter? Enough to brave the wintry-est of all festivals, a week and a half of giant snow slides and ice-carving contests and people zooming past on skis they have hitched to their dogs? If you correctly believe that this sounds fun, then you must make your way to Minnesota's Great Northern Festival, which this year will run January 23-February 2. 
Canada, as it turns out, does not have the absolute best winter festival. We do. At the Great Northern, there will be ice hockey championships, silent discos, curling, more food and drink than you could possibly conceive of in such frozen terrain. Don't worry, there will be fire dancers and hot chocolate and the cozy glow of your beer blanket to warm you.
MORE: The state with the worst winters is also the most fun place to be this January
Antarctica
It's summertime on the bottom of the world right now, which means it's the best time of year to travel to the Antarctic Peninsula and its nearby treasures -- the South Shetland Islands, the Falklands, the absolutely unmissable South Georgia Island, many of them teeming with all manner of penguins and seals, their waters full of migrating blue whales. As you probably guessed, this is a trip you're not likely to make on your own; you'll need an experienced tour operator. The Antarctic cruise business has never been bigger, so you'll want to make sure you choose an eco-friendly company that takes the planet's best interests into consideration. Tour companies like Intrepid Travel, which has been working with the Antarctic Science Foundation to support climate research and protect the region's ecosystem, or Quark Expeditions, which specializes in polar cruises.
MORE: The most beautiful places around Antarctica