Paid Content For

This Under-the-Radar Pacific Northwest City Is a New Hub for Adventure
Meet you on the Basque Block.
Paid Content For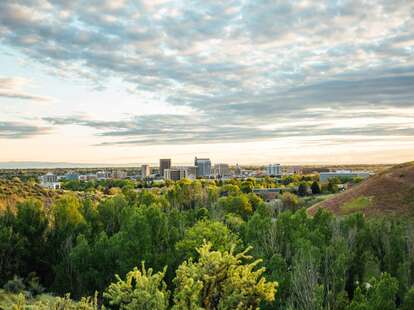 Visit Boise
Visit Boise
You've done Denver. You've done Nashville. You've done Austin (twice, and with another bachelor party on deck). Now it's time to expand your friends' trip horizons. We've got just the spot: Boise, Idaho.
This up-and-coming Pacific Northwest hub is heavy on the adventure, gorgeous views, and brewskis (there are about 20 craft breweries in the Boise Valley alone). Plus, it's more affordable than many of its competitive counterparts like Aspen, Park City, or Sun Valley. Ahead, we've planned your perfect itinerary for a group shebang in The City of Trees.
Do you and your crew love a good tailgate? Boise State University is home of the Boise State Broncos, and there's a year-round lineup of sporting events. Football season (typically in the late summer through fall) is quite the spectacle with fans and tourists getting to see BSU's famous blue turf up close and in person. If you can time your trip, the Famous Idaho Potato Bowl on December 23, 2023, is not to be missed. You can check out a full schedule of events — from women's beach volleyball to cross-country — at BroncoSports.com.
If vacation is your time to let loose and smoke a cigar, this is quite the establishment. Sturman's Cigar Shop is a second generation, family-owned venue where customers can peruse thousands of premium hand rolled cigars and accessories. Once you've selected your stogie, they have an intimate lounge for savoring the experience.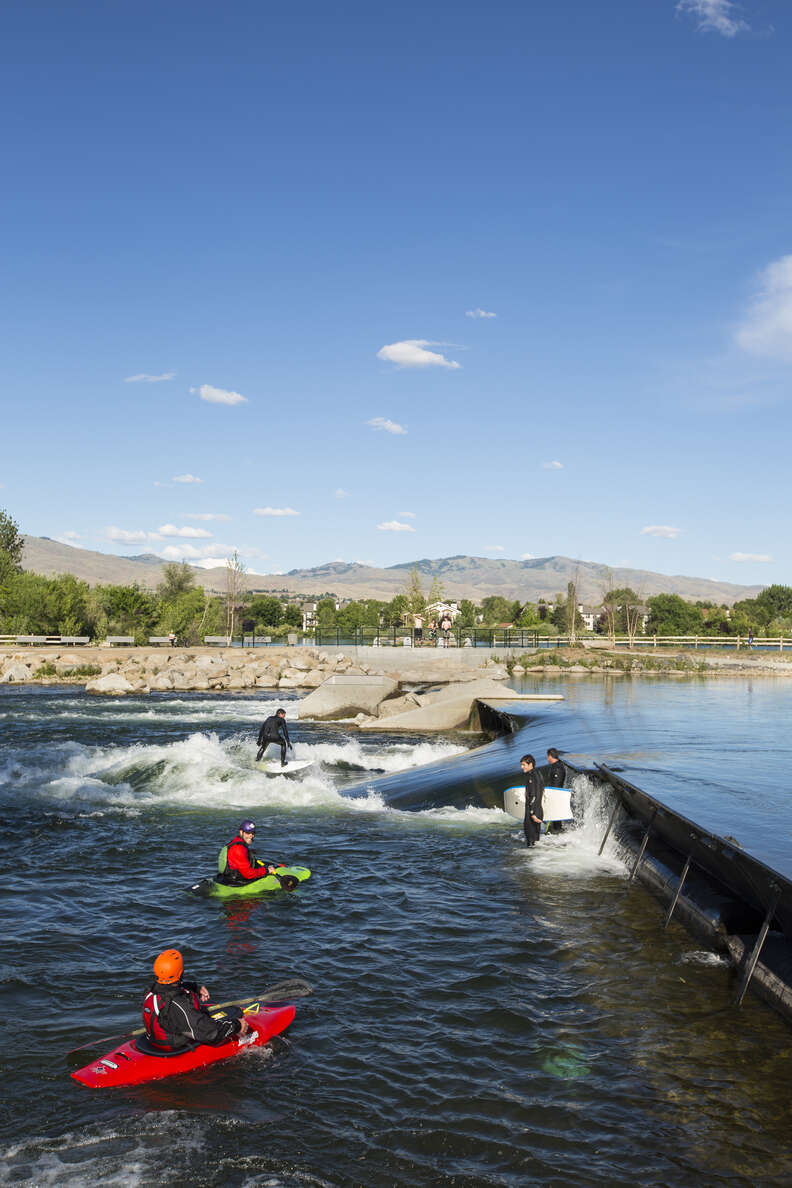 Get your adrenaline pumping on the water
The Boise River's path is basically built around adventure, from the Boise Foothills to the Boise National Forest. To narrow down your choices for thrill-seeking in H2O, we'd steer you towards Eagle Island State Park. Situated just outside of Boise, this public recreation area spans some 545 acres and is surrounded by north and south channels of the Boise River. There, you can bring your own canoe, kayak, or SUP (stand-up paddle board), or rent a SUP on-site. There's also a spacious swimming beach, water slide, playground, ziplines, equestrian trails, and picnic areas. Love dining al fresco? Designate one or two people in your clique to do a sandwich station grocery haul and have everyone else easily reimburse them on Zelle®.
For a fun group excursion where you leave the planning to others, enlist the services of Cascade Raft and Kayak, a third-generation, family-owned business. From May through September, they have half- or full-day trips on offer where you'll hit the rapids on a custom-tailored adventure based on your daredevil tendencies (or penchant for a more mellow and leisurely ride). After your time on the water, the gang can enjoy a catered meal on the riverside deck. If you'd like, you can also tackle the company's 17-elements ropes course with six zip lines in the Idaho forest.
Other solid options include paddle boarding and kayaking on Quinn's Pond or visiting the Boise Whitewater Park for kayaking, river surfing, or river SUP.
Close to Boise Whitewater Park and Quinn's Pond, this is a coffee shop that lives up to the Instagram hype for their beloved avocado toast. Owner Lucas Erlebach, a former professional skateboarder, opened Push and Pour in 2018 to serve as a creative sanctuary for musicians, artists, and skaters. If you need an energy boost from all that outdoor activity, the Maps Coffee, roasted a few hours away in Hailey, Idaho, is truly stellar. Our vote is traditional drip coffee, but the cappuccino and cold brew are excellent, too.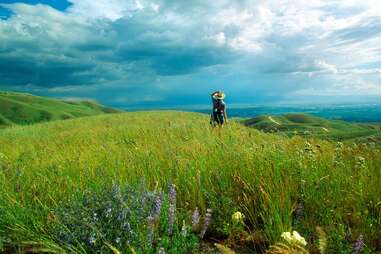 Hit the hills
For those who prefer lacing up their sneaks or hopping on a bike, the 190-mile Ridge to Rivers trail system in the Boise Foothills is calling. With desert canyons, foothills, forests, and picturesque ridgelines as your backdrop, we suggest pummelling the trails around dusk or dawn for the best views of the surrounding mountains and the twinkling city and river below.
If you're looking for specific Ridge to Rivers recommendations, allow us to suggest Red Cliffs Trail, which insiders describe as a "fairly steady climb, but not lung-busting." Translation: You'll be sweaty, but the epic views at the top are worth it and the rest of the loop hike is level or downhill. For intrepid posses, head to Hulls Gulch Reserve Trail, which takes an entire day to complete (we won't tell if you decide to turn around and go back). The 12.6-mile roundtrip trail is broken into two parts, Lower Hulls Gulch with an elevation gain of 813', and Upper Hulls Gulch with a 2,246' elevation gain. Take note that Lower Hulls Gulch is more congested with foot and bike traffic, while Upper Hulls Gulch is open only to hikers so it will be less crowded.
For bike rentals to journey to any of the above recs or others; Boise offers a host of road, mountain, and electric bike rental outposts close to downtown, including Idaho Mountain Touring, McU Sports, George's Cycles, and Pedego Electric Bikes.
Hit the vineyards
Follow up a good workout for a good glass of vino (or skip the workout altogether). Snake River Wine Tours, Sunshine Wine Tours, and Idaho Winery Seekers are all superb outfitters which can create a half- or full-day oenophile outing for your group. Options run the gamut from urban tours to the more rural and postcard-worthy Snake River Valley vino excursions, so cast a vote with your crew in advance to determine where you'll sip your nectar.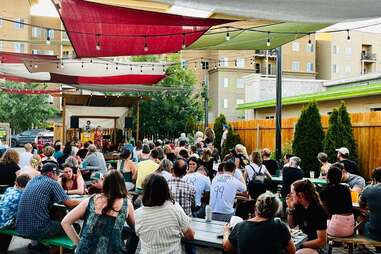 Stuff yourself to the gills
Boise is an eating town — and a beer town, too. Lost Grove Brewing's La Pointe Taproom has ample outdoor space for group hangs, Payette Brewing has a spacious yard with games, and Sockeye Brewing's alehouse location is one of Boise's largest outdoor patios at nearly 4,000 square feet. Thanks to Basque communities from Spain settling in the American West, The Basque Block is a popular hub for hungry tourists and locals alike. To sample a bit of Boise's best cuisine, Indulge Boise's Culinary and Cultural Tour will have you tasting dishes at restaurants like Saint Lawrence Gridiron, Juniper on 8th, and The Basque Market. Indulge Boise also has a brunch tour, cocktail hour tour, and customized tours for larger groups if you want to whip up something special.
Worth noting: Boise is a refugee-welcoming city and there's an impressive roster of refugee-owned restaurants, food trucks, and groceries in and around town. For example, Idaho's first Ethiopian/Eritrean restaurant, Kibrom's, grew out of a successful International Market that showcased many small business startups with staffers from around the globe.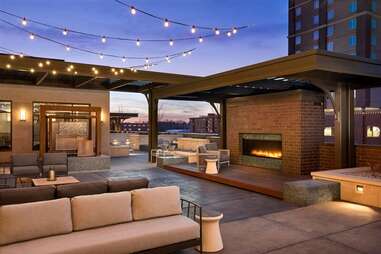 Check into cozy and convenient digs
Boise's downtown is super walkable, and it's where you'll want to stay for easy access to evening debauchery. Try The Avery, housed in a historic building with a restaurant helmed by Michelin-starred chef, Cal Elliott. Inn at 500 and Residence Inn Boise Downtown/City Center are two affordably-priced and centrally located options. The Boise area also has a robust Airbnb scene if you and your best friends want to take over a house (perhaps with a heated pool?) for your getaway.
With
Zelle®
, money goes directly into your bank account. It's taken care of, so you can feel, enjoy, and savor every moment. It's delightfully seamless.