Travel
Sponsored by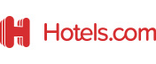 Everything You Need to See (And Photograph) on Your Next Cape Cod Trip
Sponsored by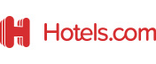 Cape Cod practically invented the summer seashore vacation -- so if you're looking for a spot that has brilliant beaches, wineries, and plenty of lobster, the Cape is the place to be. But beyond the classics, there are several other downright gorgeous things to see, eat, experience, and (of course) snap pics of along this strip of Massachusetts coast. Whether you're into Portugese flippers or one of the most historic gay bars in the country, Cape Cod has the ingredients to take your summer vacation to the next level, and plenty of opportunities for grabbing an enviable snap along the way. Because the best souvenirs from the Cape are A+ pics -- especially of cute lighthouses.
Go offroading along the ocean at the Cape Cod National Seashore
171 Race Point Road, Provincetown, MA
It's a given that you should spend some time on Cape Cod's beaches. But that doesn't mean confining yourself to a beach chair. The Cape Cod National Seashore is one of the few places in the Northeast where you can legally go off-roading right on the beach -- and trust us, it's far more exciting to experience the shores of the Atlantic this way. If you have four-wheel drive, you could get your own car permitted and take to the dunes yourself, but for most, a tour with a local is the way to go. Along the way, you'll see dune shacks that artists once called home, and learn about the unique dune system and its natural wildlife. Head out at sunrise or sunset for some extra spectacular pics, too.
Visit a beach that feels like the edge of the world
Woods Hole, MA
The Knob isn't your typical beach spot. This remote location veers off right into the Atlantic, and was once a best-kept secret among locals for birding, meandering down nature trails, and taking in Quissett Harbor and Buzzards Bay. Today, the Knob has far more visitors, so preservation efforts are underway to keep it as serene and peaceful as always. That means biking is encouraged, you should keep to the main trails, and make sure you take all trash with you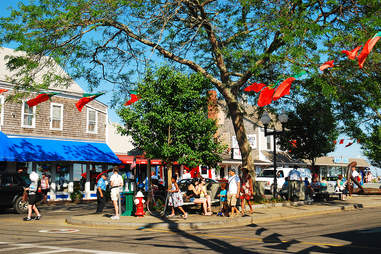 Shutterstock
Get a little crazy at Crown and Anchor
247 Commercial St, Provincetown, MA
Provincetown is one of the most inclusive towns in the US, and it has a longstanding history with the LGBTQ community as a great vacation spot. Because of that, historic gay bars like Crown and Anchor have become the go-to spot for nightly entertainment in town. Inside, you'll find multiple bars with all different types of cabaret, drag shows, and themed parties for whatever vibe you're into that night. Start at those, then dance until sunrise at the Paramount Nightclub inside, the largest nightclub on Provincetown's shores.
Advertisement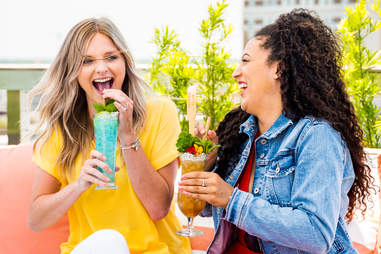 Why are you longingly reading this article instead of taking a vacation yourself? Hotels.com thinks it should be you getting the hate-likes on Instagram, not "David from work," and they want to help. Every time you book with Hotels.com, you get a Stamp, which goes toward a free night's stay at thousands of properties around the world. The more Stamps you get, the more free nights you get, and the more your trip to Belize is jealously whispered about at the office. Book now and let the hate-likes roll in. 
Have Portugese breakfast "flippers" and cocktails under the same roof
31 Bradford Street, Provincetown
During the morning, Liz's Cafe, Anybody's Bar brings its A-game to brunch. But come evening, the spot focuses on high-end cocktails served alongside homey entrées. And while you could stick to eggs benedict or waffles in the AM, we recommend you sample "flippers," a Portugese favorite make of fried dough topped with maple syrup, sweet butter, and powdered sugar. (Portugese dishes, by the way, are popular in P-town thanks to the influence of Portugese residents who have called this area home for years.) If you're visiting in the evening, have a martini at the bar alongside some fried chicken, served with mac and cheese and coleslaw. It's all served in a bright, sunny dining room with plenty of ambience, perfect for a heart-worthy IG shot.
Spend some time in the sun
Located at the end of Race Point Road, Provincetown
This is summer on the Cape, after all, so getting some much-needed R&R on a sun-soaked beach is the right way to spend your time. But, with so many beaches, where do you start? Race Point Beach in Provincetown may be the spot: It's the sunniest beach on the Cape. Beyond that, the Race Point Beach Lighthouse is the backdrop to the sands, and surfing is even permitted in some areas.
Trek to the top of a lighthouse (or several)
Nobska Light: 233 Nobska Rd, Falmouth
Skip leg day before this trip, friends, because if you travel to Cape Cod and don't grab a photo in front of (and from the top of) a picturesque lighthouse, you didn't do it right. There are more than 14 along the Cape to choose from, and many don't charge admission to climb up or visit the grounds. Take Nobska Light in Falmouth: from its point on the bluff, you'll see Martha's Vineyard, the Elizabeth Islands, Woods Hole Passage, and more. Then, there's Nauset Light (which you're probably already familiar with, depending on your go-to brand of potato chips). Built in 1877, this lighthouse stands nearly 58 feet high and looks out over the treacherous, rocky coast line.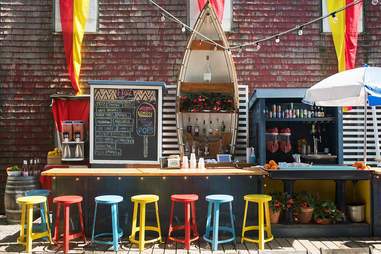 The Canteen
Eat lobster. Duh.
225 Commercial St, Provincetown
When visiting the Cape, at least 70% of your meals should involve seafood -- particularly lobster. Thankfully, restaurants in these shore towns oblige, especially The Canteen in Provincetown. Here, the focus is New England classics done with true local ingredients (right down to the potatoes they use for their fries -- they're grown in Maine.) Live Maine lobsters are shucked on site daily, oysters are right from Provincetown's waters, and it's all served in a beachside spot with a great back patio. And yes, the lobster rolls pair perfectly with a craft cocktail or frosé.
Visit sprawling gardens whatever the weather
67 Grove Street, Sandwich
Every summer vacay also needs some back-up rain plans. Enter: the Heritage Museum & Gardens. On a sunny day, this is one of the prettiest spots on the Cape, thanks to the lilies and blooming florals that line the historic grounds. But you don't need the weather to fully cooperate in order to enjoy this spot. Inside, you'll find a folk art museum, a huge collection of American classic cars, and a working carousel from 1919 -- so even your "plan b" will make your followers envious.
Dine like a sailor at Strangers and Saints
404 Commercial St, Provincetown
Located in Provincetown's East End, Strangers and Saints is a Medittereanan restaurant and cocktail bar located in what was once the home of a whaler in the 1850s. According to the restaurant, the vibe is a blend of "sea captain salt, swank, and swagger" so think dark walls, tons of vintage nautical decor, and big, heavy leather armchairs. The food, though, is unlike anything you would find aboard a fisherman's boat: patatas braves, charred shisito peppers, and a lineup of pizzas with toppings like burrata and spring peas are some menu standups. For cocktails, the menu changes regularly, but you'll find drinks mixed with local spirits and creative takes on classics.
Appreciate some local art
Commercial Street, Provincetown
The Cape has been inspiring American artists for more than a century, so it's no surprise that in Provincetown, you'll find one of the largest concentrations of art galleries on the Cape. Commercial Street is the main drag of P-town, and along this street you'll find more than a dozen art galleries from local artists. Take a stroll from East End to West End and you can pop in almost all of them and check out local works, from modern artists to more traditional landscape painters, with the added bonus of not paying a museum entrance fee.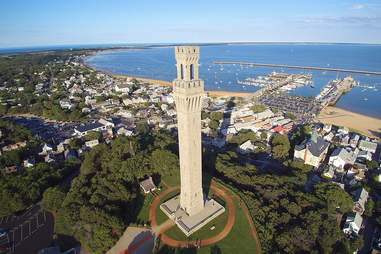 Pilgrim Monument and Provincetown Museum
See where the Pilgrims first landed  
1 High Pole Hill Rd, Provincetown
Little known fact: When the Pilgrims landed in the "new world," they landed on Provincetown's shores. The Pilgrim Monument, a massive, 252-foot granite structure was erected nearly 130 years ago to honor that, and it's unlike anything you'll see on the Cape. (The dark structure is almost ominous and stands in stark contrast to the lighthouses the area is known for.) From the top, you can see the entire Cape, and there's a museum at the bottom if you aren't up to climbing several dozen flights of stairs.
Sample local wines in a seaside vineyard
Cape Cod Winery: 4 Oxbow Rd, East Falmouth
Sipping wines along the ocean is a summer tradition for visitors to New England, and you'll find several wineries (as well as craft breweries and cideries) dotting the Cape. If you can't get to them all, do hit up two with the prettiest settings. The first, Cape Cod Winery, is known for its mermaid rosé, and sipping it on the garden patio makes for influencer-level photos. Truro Winery, on the other hand, is a much larger winery located in the most undeveloped part of the Cape, between P-town and Wellfleet. Here you can get a more classic vineyard experience and try a variety of reds, whites, and limited releases -- and still have time to get back to the beach.