Known for their ever-changing menu, farm-to-table ethos, and comprehensive collection of whiskeys, L&E is the quintessential restobartel (restaurant + bar + hotel), but with only eight rooms, lodging is limited. The minimalist, nature-heavy decor runs through each of the rooms. Note the wooden headboard. Out back you'll find Longman's patio, which, naturally, features more wood and flora. Tasty dishes include pork belly with pumpkin risotto, apple, chestnuts, sage, and soy caramel. The bar program has been meticulously researched & curated, resulting in a lofty list of whiskeys (148 to be exact) including 38 bottles that'll floor you with $3 shots, as well as a few that, at $55 a pour, will only floor your jaw. Oh snap, it's those plants again! You know what they say: people who bathe in glass showers shouldn't throw whiskey stones. You've never heard that? People definitely say that. After your journey through whiskey flights and pork belly, this is kind of an obvious sign. photos:Longman&Eagle
Recommended Video
How to Make the Alps Cooler? An Infinity Pool at Your Resort.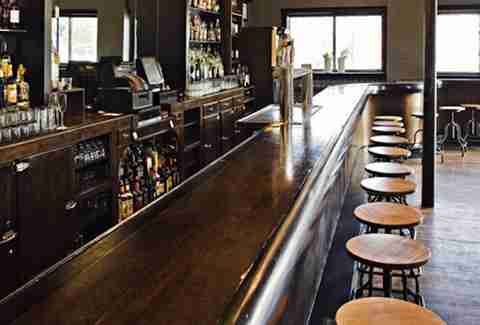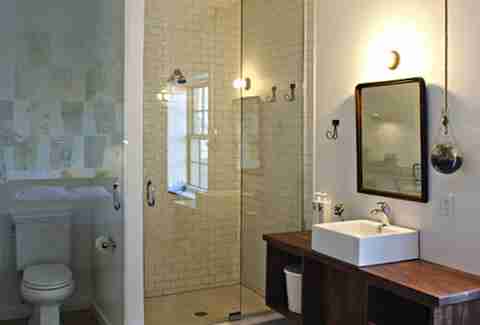 Previous Venue
Next Venue
Venue Description
1. Longman & Eagle
2657 N Kedzie Ave, Chicago, IL 60647
Longman & Eagle, the Michelin-starred gastropub in Logan Square, has an exclusive whiskey selection (clocking in at over 400 labels), a craft cocktail menu, and an extensive beer list all fit for the most pretentious of drinkers, in the least pretentious of atmospheres. Longman takes a flavor-forward, honest approach to eating and drinking, and because it doesn't accept reservations, there is always a wait for brunch, happy hour, and dinner alike. (And it is always worth it.) While whiskey may be king, the regional American fare has just as much to offer, hence the Michelin star. The menu changes often, but expect anything from beef tallow beignets and veal brains to wild boar sloppy joes, chicken and waffles, and a burger that, if you know what's good for you, you will order.