With so much to do in the Windy City -- from eating hot dogs with pickles on them, to eating deep-dish pizzas the size of car wheels also with pickles on them -- it's important to have a good place to lie your fat head down. That's why we compiled this list of first-rate lodges that aren't Roger from Blind Date. The picks: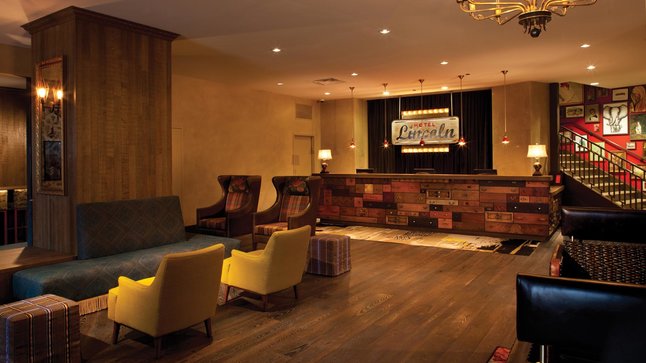 Hotel Lincoln
1816 North Clark Street; Lincoln Park; 312.254.4700
More influential and luckier with the lady-hotels than the Hotel Buchanan, Hotel Lincoln sits directly next to Lincoln Park (shocker!) and offers 184 handsome rooms that look like they were designed for a Wes Anderson flick.
Read the full review...
The Raffaello
201 East Delaware Place; Gold Coast; 312.943.5000
Recently renovated and centrally-located on Michigan Ave, Raffaello has 24-hour room service from Pelago Ristorante, massage treatments, and a next-level rooftop speakeasy called Drumbar.
Read the full review...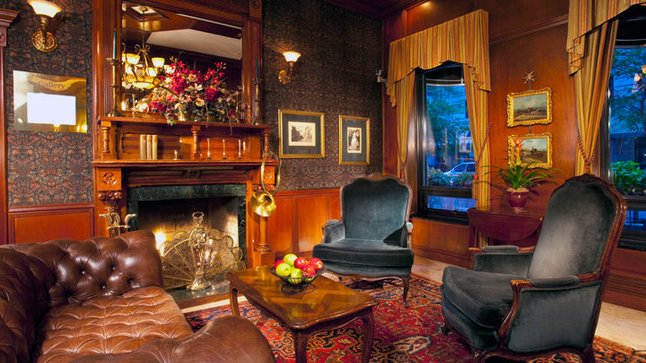 Talbott Hotel
20 East Delaware Place; Gold Coast; 312.944.4970
Originally built in 1927, Talbott's a boutique Gold Coast relic on Delaware Place that juxtaposes antiquated decor with modern technology.
Read the full review...
PUBLIC Chicago
1301 North State Parkway; Gold Coast; 312.787.3700
With 285 over-sized rooms in the heart of Gold Coast, Public offers everything from complimentary breakfast in bed, to grub from insanely famous chef Jean-Georges Vongerichten.
Read the full review...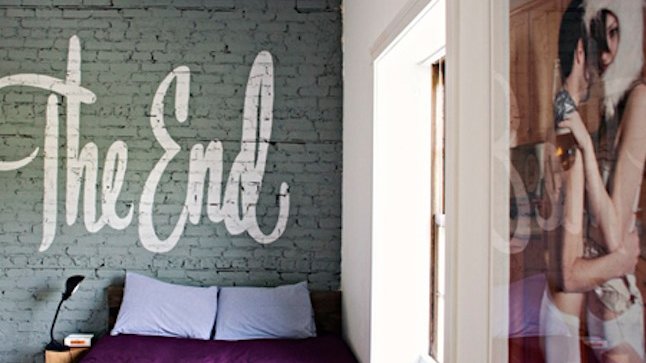 Longman & Eagle
2657 North Kedzie Avenue; Logan Square; 773.276.7110
Best known for their ever-changing menu, farm-to-table freshness, and comprehensive collection of whiskeys, L&E is the quintessential restobartel (restaurant + bar + hotel) to stay at whilst visiting Chicago, but with only eight rooms to choose from, lodging is limited.
Read the full review...
The Drake Hotel
140 East Walton Place; Gold Coast; 312.787.2200
The Drake has endeavored to be one of the first urban resorts in the nation for almost a century... so please don't refer to it as the Drizzy.
Read the full review...
theWit
201 North State Street; Loop; 312.467.0200
For an energetic hotel situated amongst a lengthy lineup of historic Chicago landmarks, check out theWit.
Read the full review...
Penthouse Duplex
North State Street; River North; 847.432.0411
If you think hotels are totally played, try this on for size: a two-story penthouse located smack-dab on Magnificent Mile, with unobstructed city views, a fireplace, and totally awesome window pottery(?).
Read the full review...