6 Surprisingly Affordable Spas in Denver
The best spas in Denver won't break the bank.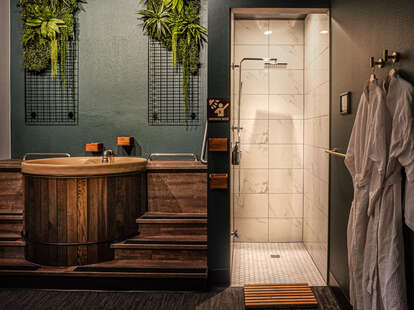 Photo courtesy of The Beer Spa
Photo courtesy of The Beer Spa
A city that prides itself on wellness of all forms, Denver is a place where you can find spas and relaxation virtually around every corner. The services available are vast, from full-body massages and tub soaks to infrared saunas, acupuncture, or just a simple mani-pedi. But self-care shouldn't mean you have to break the bank—which is why we've scoured the range of spa offerings in and around Denver to find you the best, most affordable ones. Whether you're celebrating a special occasion or just having a really good Saturday, any of these six spas are worth booking an appointment.
Five Points
Beer and relaxation have been intertwined since the creation of beer itself. In an homage to the beer spas of the Polish Alps, owners Damien Zouaoui and Jessica French combine a taproom and shop with spa rooms featuring massive hops-soaking tubs, infrared saunas, cold blast showers, and a special room dedicated to zero-gravity massage chairs. Doing the whole circuit is sure to leave you feeling refreshed, reinvigorated, and may just introduce you to your new favorite local brewer.
Sunnyside
Whether you're looking for a 30, 45, 60, or 90-minute massage or one of Indulgences' signature body treatments, it's an excellent place to spend some time and de-stress. There are a plethora of enhancements you can add to your massage, from hot towels to paraffin treatments to warm stones and CBD, but the serene-smelling, ultra-hydrating (or exfoliating) wraps—like the French Rose Clay or Oatmeal and Vanilla—are the services that truly shine here.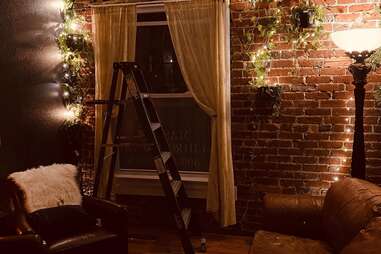 Golden Triangle
If a warm, botanical space that could also double as design inspiration for your apartment sounds like a place you'd like to relax, find your way to Eden. The dreamy biblical garden comes to life in this wellness space where you can melt away stress with a custom massage (your choice of Swedish or Deep Tissue), facials, and full-body wraps and scrubs, depending on your particular wellness need. We suggest adding on the aromatherapy to your massage or a peel or microdermabrasion to your facial. But the real-deal here is opting for one of the spa packages that combine multiple services for a day of complete and total restoration.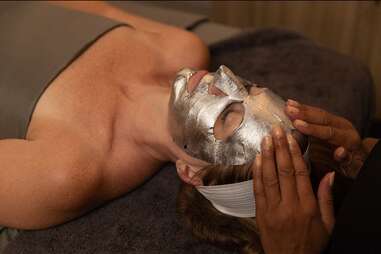 North Cap Hill
With a long list of available services here, it's possible to spend a full day (or several days) healing every part of the body from head to toe. From pre-wedding relaxation and rejuvenation to couples massages or even if you're going solo, there's a service here to make you feel just right. And, the neat thing about Woodhouse is that you can find the perfect massage, service, or treatment package based on a list of curated "moods"—are you looking for the ultimate calming experience, or do you want to feel energized upon your departure? Whatever is feeling good to you is possible here.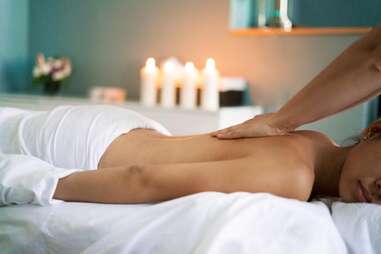 Ballpark
For affordable, a la carte spa services, Luna is the place to go. Maybe you only have a 30 minute window on your lunch break for a foot massage, or perhaps you're looking for an afternoon of luxury—in which case, we suggest opting for the three-hour luxury package, which includes a custom massage of your choice, a foot facial (or full-body salt scrub) and a facial, too. Add on hot stones or steam for an experience to remember.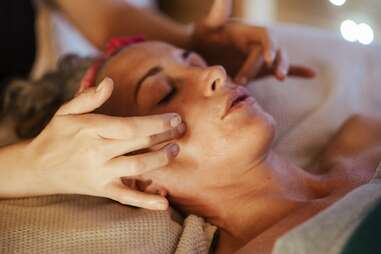 Central Business District
At this spa, you can curate exactly the kind of relaxation you need with highly customizable services and packages. Aside from customized therapeutic massages, you can also choose a customized clinical massage from one of several areas—advanced sports therapy, neuromuscular, and structural integration—to heal your body in just the right way.
Erica Buehler is a Denver-based freelance writer and editor. Follow her @e_buehler on Instagram and @e_buehler_ on Twitter for more updates on Denver food and other Mile High shenanigans.