TikTokker Mikey Mitchell Spends His Days Off Running Up Colorado's Tallest Mountains
Mikey Mitchell, aka Rave Twink who documents his long-distance runs on TikTok as @mikey.mitch, stays active during the day and hits Denver's most fun gay clubs at night.
Published on 1/19/2023 at 1:00 PM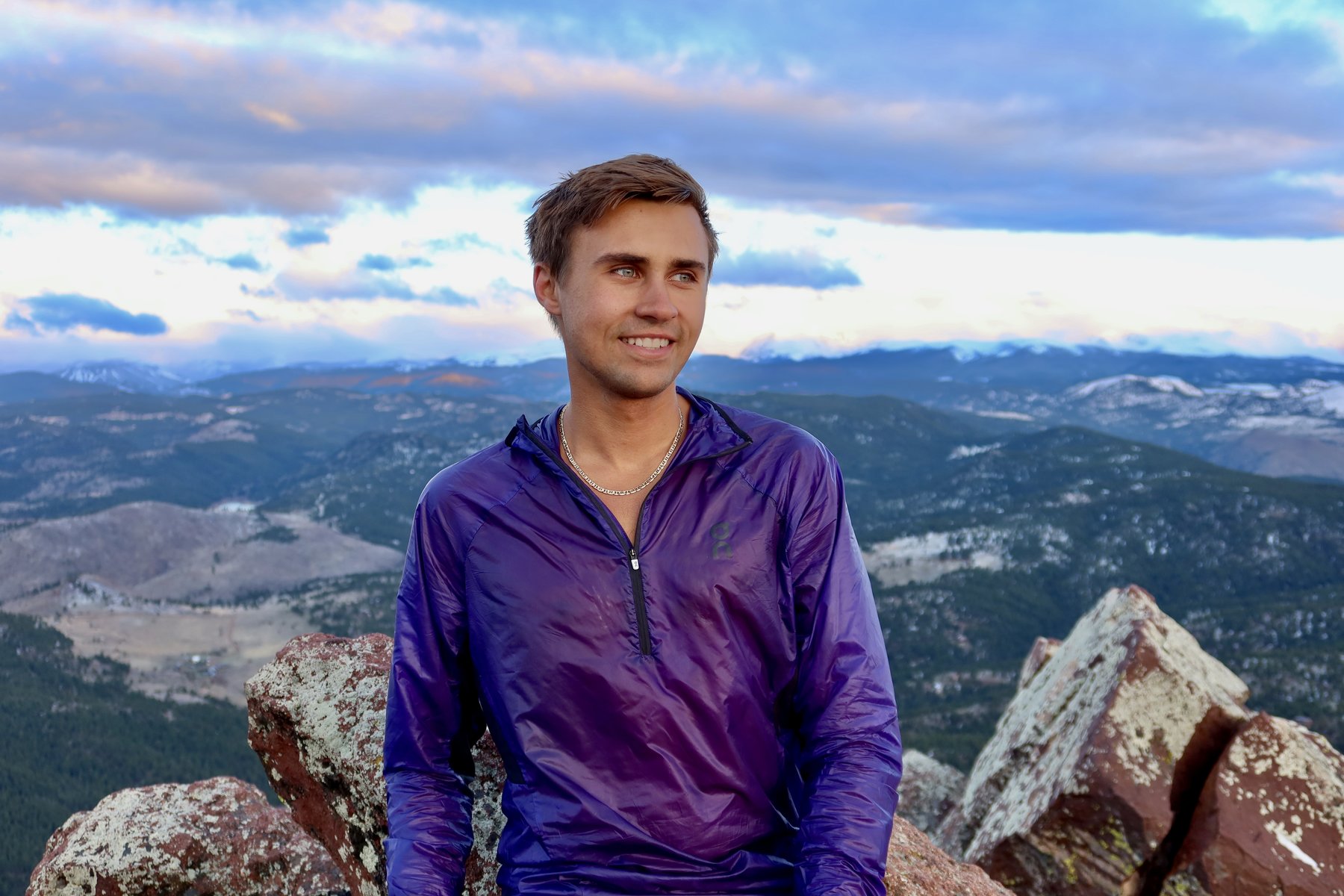 Mikey Mitchell | Photo Courtesy of Mikey Mitchell
The first marathon that Mikey Mitchell ever ran in Steamboat Springs, Colorado, he placed first by accident. He hadn't really trained for it, and the day before the race, he had climbed and camped on a mountain. Long-distance running is just in his DNA, and he's built a popular TikTok account, @mikey.mitch, documenting his mountain runs, including a 100-mile race in the town of Leadville outside of Denver, where he's lived for a little more than a year. His longtime followers will also know him as the Rave Twink, following him to clubs during the night and then running 20-some miles covered in glitter the next morning. Currently, Mitchell is gearing up to run in the Boston Marathon in April—but, true to form, he'll be at Coachella just days before. When he has a day off, he spends it like almost any other day: running, being in nature, and enjoying the best EDM and gay clubs Denver has to offer.
I always get up when the sun is up. I can't sleep when it's light outside. When I have a day off, I'm not really doing a day off. I'm a very active person. I would start off with running in the morning, and that would just be through Denver. I usually run on the Cherry Creek Trail. It goes from the Platte River, which is this river that runs through the heart of Denver. It's 12 or 13 miles just one way, and it goes to the Cherry Creek Reservoir. I really enjoy running there because you get to see all of Denver. When I'm in season, I'm running probably 50 to 70 miles a week, and that's with a lot of elevation. But now, I'm doing 30 to 40 a week, trail running all the time.
After that, I would meet my friends. There's a lot of really fun breakfast places around Denver. There's one in particular that we go to called Snooze that's just really nice and really fun. For brunch, I always get burgers in the morning. That's my go-to. I'm not a big breakfast person.
And then, we love going to Cheesman Park. It's in mid-south central Denver and it's really fun, especially in the spring. In Denver, it's usually always sunny or snowing. But if it's sunny, because of the high-altitude sun, it gets really warm during the day while it still can get very cold during the night. If it's sunny outside, it will be in the 60s and 70s in April. So then Cheesman Park gets packed. It's also known as the gay park. There's a lot of volleyball games and soccer games and whatnot, and everyone in the community is out there. There are competitive leagues, but I don't participate because I'm already skiing and hiking and running and all this stuff. I do tons of different stuff in the mountains in Colorado.
Arapahoe Basin | Jon Paciaroni/Moment/Getty Images
"It's super high up in the mountains. I think the base is at about 10,500 feet and it goes up to 13,000, so you're surrounded by these giant peaks."
I'm going to the mountains quite frequently because I really love spending time in nature. Denver is a super fun city, but the main draw is its access to nature. Literally 20 minutes in a car and you'll end up in the mountains. If it's in the winter, I'm going to go skiing. My mom's actually a ski instructor at the ski school at Steamboat Springs, which is where I learned how to ski. My brother and I were ski racers back in the day, so we would be coming out to Colorado all the time. Colorado's always felt kind of like a second home for me.
I've spent so much time at all these different resorts skiing, but I love going to [Arapahoe Basin, which we call] A Basin, about an hour away from Denver. It's super high up in the mountains. I think the base is at about 10,500 feet and it goes up to 13,000, so you're surrounded by these giant peaks. There's nothing else there besides the ski mountain, so it draws a lot of locals who are really good at skiing and they have all these different days throughout the year where it's like a madhouse because everyone is tailgating in the parking lot. There's one in particular that I really love, it's called Gaper Days. "Gape" means the gap in between the helmet and goggles that people who are new at skiing will often have. Everyone wears crazy clothes and parties all day on the mountain. And I love going to A Basin for that, because everyone can just shred.
I also spend a lot of time climbing 14ers, [the mountains in Colorado 14,000-feet tall and above]. Well, I run 14ers. I can do some of these big 14ers in just a couple hours, so sometimes I'm able to do multiple a day and I get to go, basically, to the top of Colorado. It's really cool to be in the wilderness and I feel very comfortable in the mountains. I've spent so much time there that I've never really felt unsafe physically that I was going to get harmed or lose my way. I am always very comfortable and know where to go.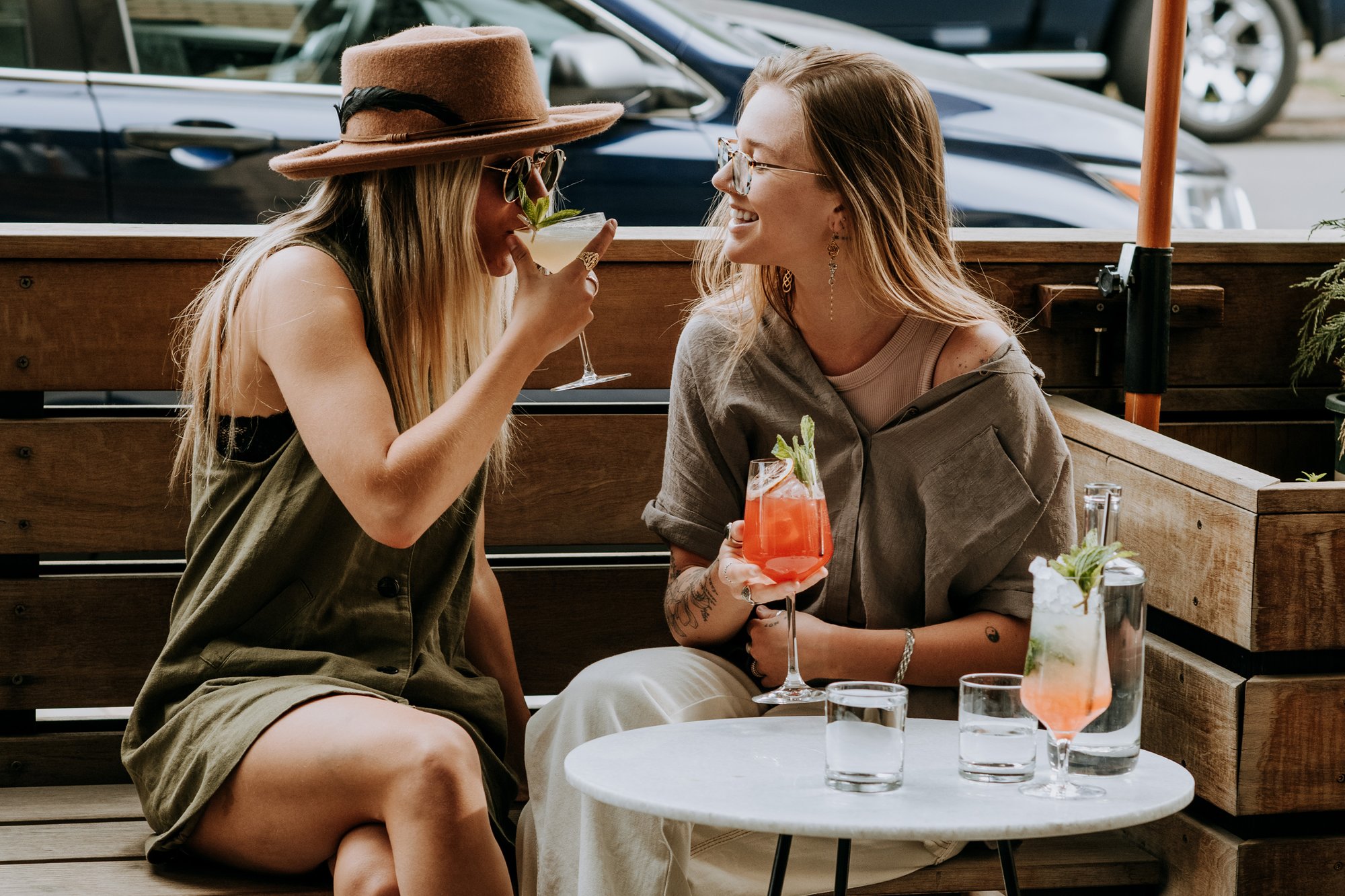 Lady Jane | Photos by Connor Stehr, Courtesy of Lady Jane

"There's two bars in particular that are super unique and a really fun vibe. One is called Lady Jane."
Back in Denver, there are a lot of different fun little bars we'll go to. There's two bars in particular that are super unique and a really fun vibe. One is called Lady Jane. On, I think, Thursday nights they always do drag shows. And then, there's another one called Occidental, which is a dive bar/sports bar place, which is also super fun to go to, because it's really cheap and we always have a good time.
Another place that we always go to is this bar called Charlie's. It's a gay bar on Colfax and it gets popping every single night. It's a bigger club with an outdoor space and a big dance floor. It's also cowboy themed. All the bartenders are shirtless and wearing cowboy hats and whatnot. It's definitely a vibe. There's usually never lines for bars in Denver, but oftentimes on the weekends, there's a line trying to get into Charlie's because it's just so fun. And, obviously, you don't need to be gay to go to Charlie's. It's a pure dive, but they have a lot of drag shows there. It's just such a welcoming environment.
There's one other place that I really love to go to called Larimer Lounge, over in this neighborhood RiNo. It's a strictly EDM bar, so they have a bar when you walk in, and then there's a little stage and they have artists there playing throughout the entire week, every single night. Oftentimes big artists, when they're playing here in Denver, they'll have a pop-up show the night before at Larimer Lounge. You can always hear shows happening, and a lot of them are free or they're really cheap, just like $10 at the door to get in.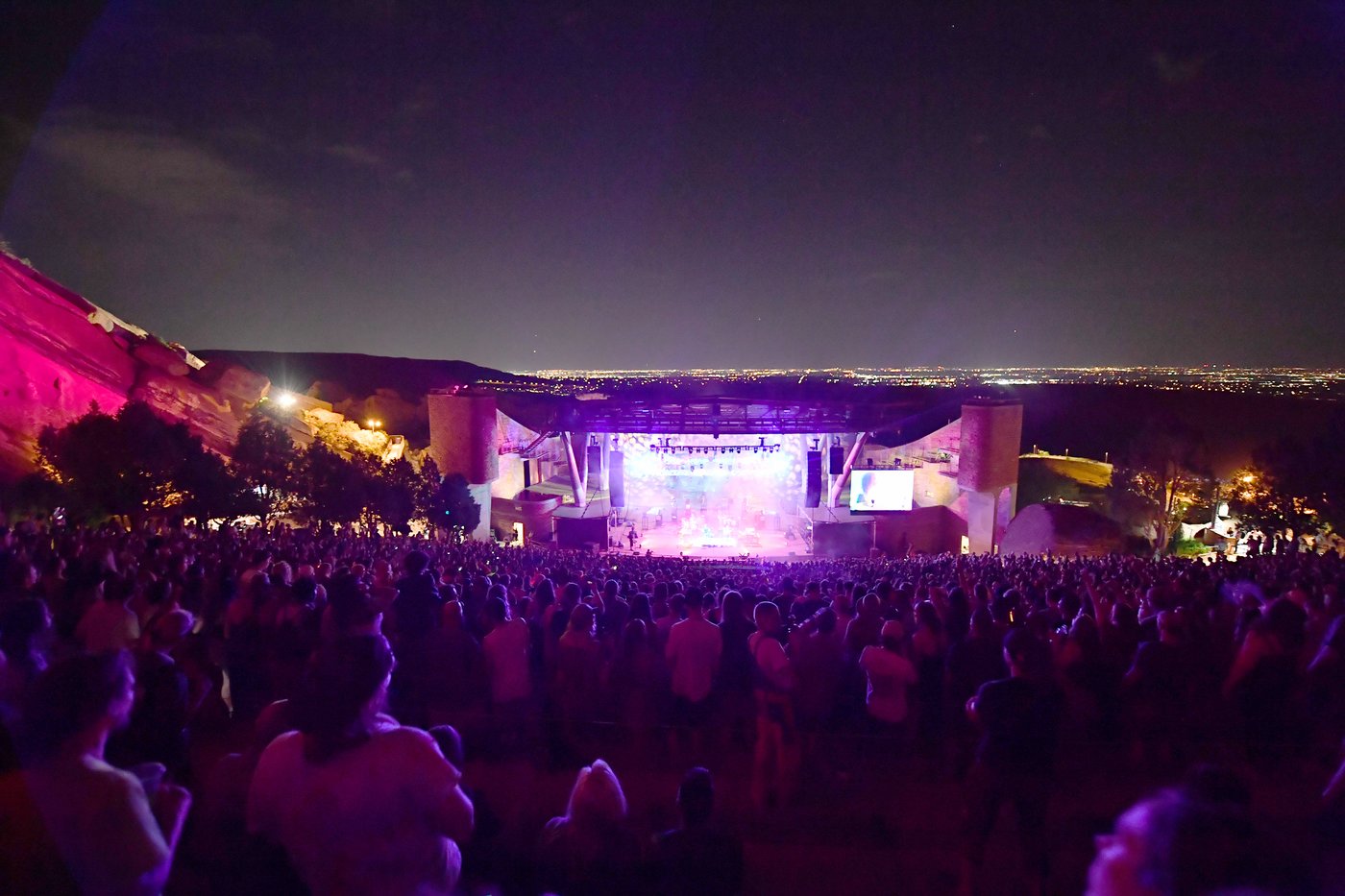 Red Rocks | Jeff Kravitz/FilmMagic/Getty Images
"Every time there, I'm just blown away by how beautiful it is because it's overlooking Denver and you're surrounded by these huge red rocks."
When we go out later at night, one of the places you'll usually find me at is Red Rocks. It's only 15 minutes away from where I live. It's known as one of the best concert venues in the world. Every time there, I'm just blown away by how beautiful it is because it's overlooking Denver and you're surrounded by these huge red rocks. Denver's also known as the bass capital of the world. People here are obsessed with dubstep. EDM, but dubstep in particular, so there's a lot of huge dubstep artists that live in Denver and there's always shows all the time. At the end of November, they shut down Red Rocks for the winter and they start up again in April because people don't like to go there in the cold and snow, even though I still would.
Places to Eat & Drink
2262 Larimer Street, Denver
2021 W 32nd Avenue, Denver
1950 W 32nd Avenue, Denver
900 E Colfax Avenue, Denver
2721 Larimer Street, Denver
Things to See & Do
Multiple trailheads, Denver
1599 East 8th Avenue, Denver
2305 Mt Werner Circle,Steamboat Springs
28194 US Hwy 6, Dillon
Various around Colorado
Red Rocks Park and Amphitheatre
18300 W Alameda Parkway, Morrison