8 Can't Miss Black History Month Events in Houston
Celebrate throughout the month of February and beyond.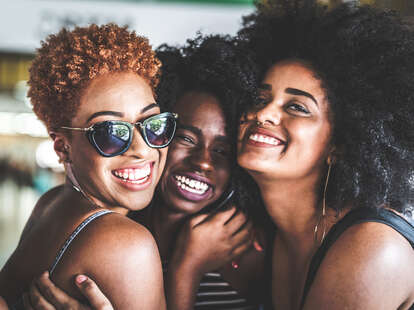 Getty Images

| FG Trade
Getty Images

| FG Trade
Black History Month is a time to commemorate and reflect on the past, present, and future of the Black community. All around the nation, there are celebrations featuring art, music, food, and more. But, Houston being Houston (i.e. badass), we've got plenty of opportunities to celebrate all February long. From candlelight concerts, ballet, and award shows to shopping till you drop, the city has you covered on events throughout the entire month.
Friday, March 3
Museum District
The Contemporary Arts Museum in the Museum District is hosting the Woodson Fest in honor of the distinguished Carter G. Woodson. Serving as the founder of the Association for the Study of African American Life and History, he was an influential figure in Black history and one of the first scholars to chronicle the African diaspora. The event will feature music, spoken word, and networking opportunities. Also be sure to come hungry—there will be plenty of food, too. Featuring Houston artists like Deborah (D.E.E.P.) Mouton and Rocquelle Porch, this is a night of culture you don't want to miss. It runs from 6:30 to 8 pm.
Cost: Free to the public but RSVP ahead.
Ongoing through Saturday, February 28
Downtown
The Houston Informer Foundation, Inc. has recently unveiled its "Steppin' Back In Time: Houston in Retrospect" pop-up Black history photo exhibit at Houston City Hall. A combination of two platforms, the first is the photo exhibit honoring Houston Black businesses, while the second platform takes you on a Metaverse journey to learn about Black History Month and Dr. Martin Luther King. Be sure to check it out before it leaves on February 28th.
Cost: Free to the public.
Saturday, February 4
East Harris County
Photographer Keda Sharber and organization Brown Girls Do Ballet are collaborating on The Ballerina Brunch. A celebration of brown ballerinas around the world, the event is helping to promote underrepresented communities in the classical dance world, while raising funds to provide resources, like scholarships, to help young dancers of color achieve their dreams. The event will include brunch bites, a chance to view the "Dance…In Color" photo exhibit by Sharber, a ballet performance, and more. The event is free to attend, but donations are encouraged. It runs from 10 am to 1 pm.
Cost: Free to the public.
Saturday, February 4
Downtown
The Brown Sugar Awards is a chance to honor the Black women in the community who are changing the world, one step at a time. Taking place in Houston as well as Washington D.C., awards are being given to Black women in fields such as entrepreneurship, education, and more. The attire is High Tea, so come out in your Sunday Best and get ready to sip on unlimited mimosas (included with every ticket) from 11 am to 2 pm.
Cost: Each ticket is $100.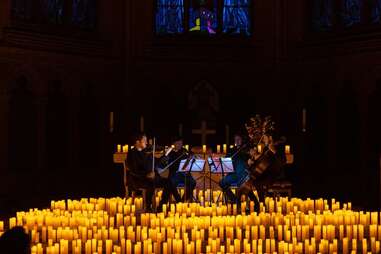 Thursday, February 16
Downtown
Who doesn't love a good concert? The Candlelight Concert series by Fever is putting together special performances for Black History Month. It'll feature jazz, gospel, and soul concerts highlighting Black artists spanning from Billie Holiday to Aretha Franklin, illuminated by beautiful glow of hundreds of candles. Sit back and enjoy the 60 - 65 minute performances, which start at 6:30 pm and 8:45 pm, with someone you love.
Cost: Tickets are $55 - $65 dollars each.
Sunday, February 26
Spring Branch
Shopping is a weekend activity many of us (unfortunately) love no matter the occasion or time of year. Do it with a purpose at the BLCK Market, the largest monthly gathering of Black-owned businesses and entrepreneurs in the nation. Rack up the credit card points at its "BLCK History Now" pop-up at Karbach Brewing Co., where tons of vendors will be paired with live performances, mouth-watering food, and as you'd expect at a brewery, plenty of beer. It takes place from 11 am to 5 pm.
Cost: Free to the public.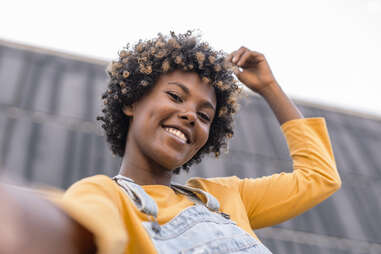 Sunday, February 19
Galleria Area
From braids to blowouts, you can do just about anything you want with Black hair. But with all the options out there, sometimes you need a little inspiration for your next 'do. Cue: Thee Black Hair Market. Come shop for everything that your heart (and hair) desires, and build new connections with other Black hair vendors and small businesses in the area. It takes place from 11 am to 4 pm.
Cost: Free to the public.
Saturday, February 11
Third Ward
The Houston-based company Sawari Tours offers the chance to explore Houston from a brand new lens. Starting at the iconic and absolutely delicious spot Houston This Is It Soul Food, take their bus to see Black Houston landmarks. Learn more about the Black community's positive impact on the city at iconic stops such as the artistic Project Row Houses, The DeLUXE Theater, and more. This particular Black History tour takes place from 11 am to 2pm, but the company offers a variety of other regularly scheduled tours that focus on the African diaspora with themes ranging from Black cowboys to Black art.
Cost: Tickets are $40 - $60 dollars.
Madelyn Gee is a contributor for Thrillist.