So. The Adult Video News Awards are coming to Vegas this January, and the fine folks at AVN have decided to hook up one lucky Thrillist reader with a pretty sweet package that includes a free flight, hotel, and passes to all things AVN. But because we know you want to have more than just your... uhh... mind blown, we tossed in a bunch of Thrillist extras that should give you a fighting chance at sharing your pretty sweet package with a real live adult film star. The (not your) rather large package will include: 1. Free airfare to Vegas from anywhere in the US. THRILLIST EXTRA: a quart-sized plastic baggie filled with eight 3.4oz-or-less mini bottles of whiskey (for liquid courage), plus a copy of The P***star Guide to Great Sex (for great sex). 2. Free three-night stay at the Hard (!) Rock Hotel. THRILLIST EXTRA: Your room'll be pre-stocked with totally normal amenities like three Lovers Guide Instructional DVDs, position-of-the-day condoms, a... um... back massager (?) from Papaya Toys, and (natch) D'Angelo's VOODOO CD. 3. Free passes to the Adult Entertainment Expo, the AVN Awards Show, and all 10 official AVN parties. THRILLIST EXTRA: a pack of Masque Strips, which're "orally-dissolvable gel strips that not only pack a huge burst of flavor, but also improve your bedroom experience by concealing the taste of..." ...you know what? Nevermind. And since you probably aren't going to bring an adult film star back to your room (you're going to hers instead!), one of two beautiful AVN hostesses (Jesse Jane or Asa Akira) is hooking you up with one final Thrillist extra that's sorta like a flashlight, but... err... yeah. So...
Recommended Video
Join Us for This Year's Best Day of Your Life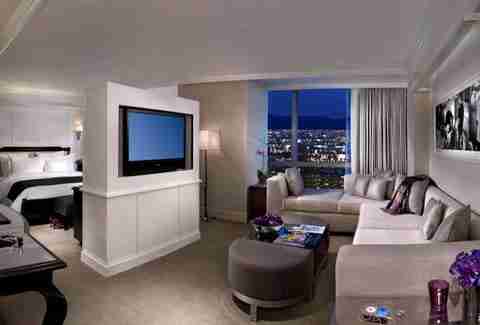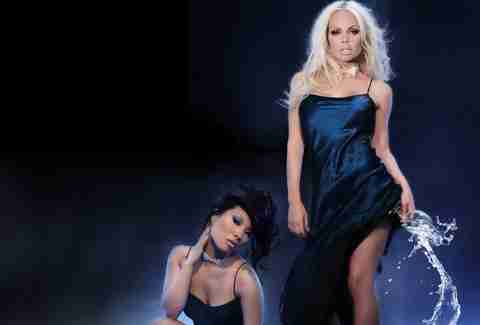 Previous Venue
Next Venue
Venue Description
1. Hard Rock Hotel & Casino
4455 Paradise Rd, Las Vegas, NV 89109
The concept behind Hard Rock hotels is simple: people need a place to crash after raging, gambling, eating, and drinking all night. And the Vegas outpost ensures that you'll be able to accomplish all of those things in one spot, with three towers devoted to hotel rooms, the casino, over 200,000sqft of pools, nine restos to booze or grab a bite, plenty of ways to (bachelor) party during your last nights as a free man, and more.