Round up 13 of your closest buds and get ready to have a pain in the ass trying to agree on every part of your Vegas bachelor party except where to stay, because this sweet, 5200sq/ft residence is mere minutes from The Strip. Like pool parties? Great! There's a pool! Like pool? Great! There's a pool table! Like tables? Great! There're, like, four tables, not to mention six luxury bedrooms and a full-size kitchen. This bedroom has lamps that, much like your memory, are a bit fuzzy. Live large in the large living room, where leather couches sit under Victorian artwork. Given how much you suck at poker, this pool table will probably be your closest brush with The Color of Money. Adjacent to the dining room's a partitioned lounge, where a statuette of three scantily-clad ladies embracing ensures you can tell your bros that "there were these three chicks all over each other the whole time!". Outside you'll find a tiki lounge boasting a grill and what appears to be a regulation-size knight piece, fitting as this is now your castle. photos:AirBnB
Recommended Video
How to Make the Alps Cooler? An Infinity Pool at Your Resort.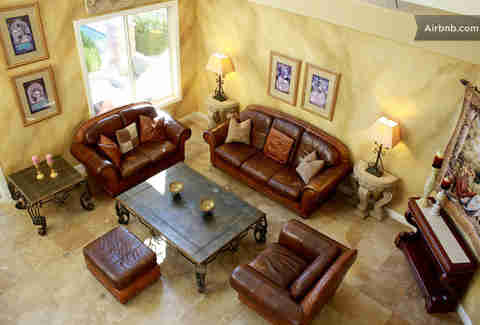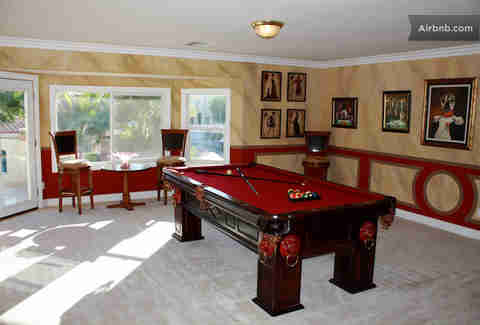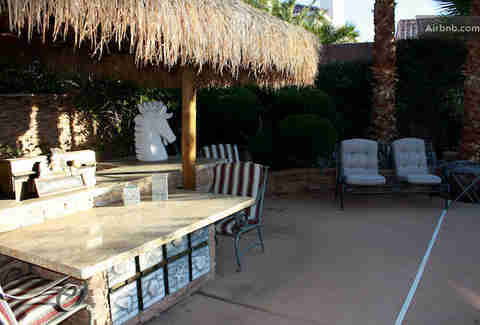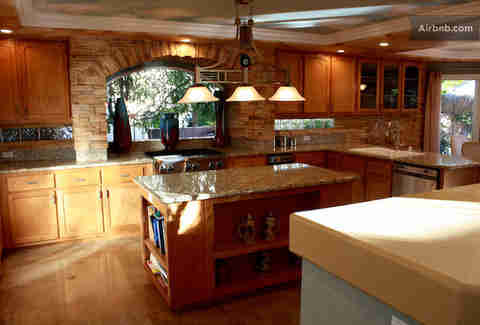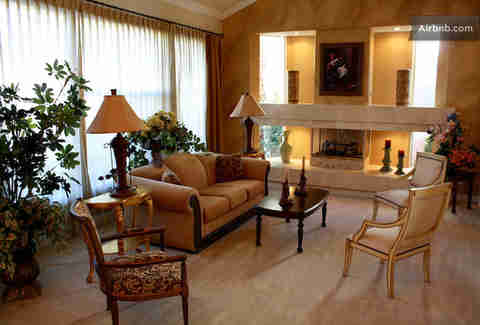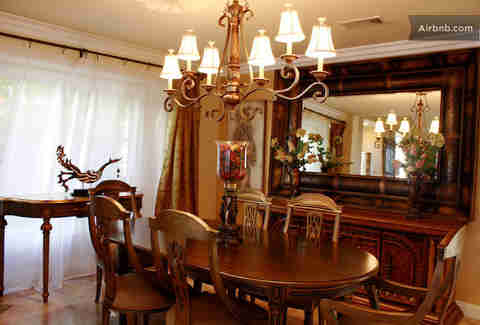 Previous Venue
Next Venue
Venue Description
1. Vegas Bachelor Pad
Mermaid Lagoon Street, Las Vegas, 89139
Round up 13 of your closet buds and get ready for a really hard time organizing that trip. Also, bring them to this sweet 5200sq/ft Vegas residence mere minutes from The Strip. Like pool parties? Great! There's a pool! Like pool? Great! There's a pool table! Like tables? Great! There's like four tables! Not to mention six luxury bedrooms and a full-size kitchen...