The Grafton: not just a unique 1950s alto saxophone constructed mainly from plastic, it's also a sweet West Hollywood hotel constructed mainly from concrete! With a heated saltwater pool and '50s-style decor that may or may not have been featured in the video for "Love Shack", Grafton offers a great alternative travel option for those fed up with traditional hotel experiences. The first thing you'll probably notice about Grafton is that it definitely is not made of plastic. Then you'll undoubtedly observe the crazy lighting scheme and colorful window awnings as you make your way into the lobby. The rooms get downright funky, loaded with furniture that looks like it might start talking to Pee-wee Herman, and beds come in circular, rectangular, and couch. If you're looking to get some work done, head up to the Business Center and stare longingly out the window at all the people by the pool not doing work. If the people at the pool are all beautiful, maybe stop by the fitness center to bust out some ellipticals... ellipticai... whatever, just run a bunch. And if you have this room, you can walk right outside to said pool, though if that's too much exercise, then you'll definitely want take advantage of the complimentary limo service to anywhere in a 3-mile radius. photos:Grafton
Recommended Video
How to Make the Alps Cooler? An Infinity Pool at Your Resort.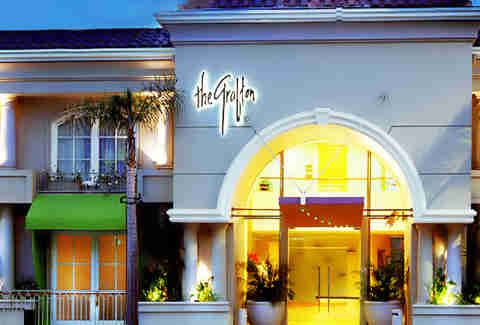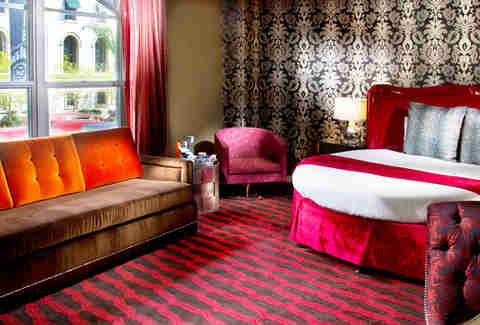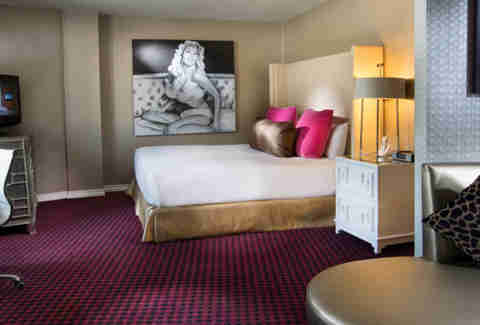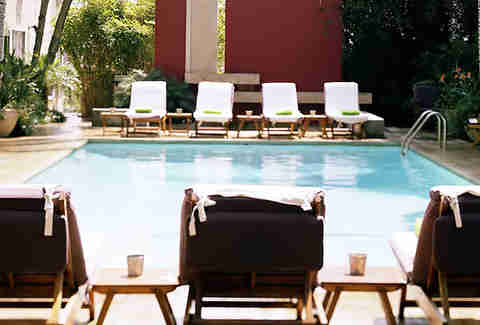 Previous Venue
Next Venue
Venue Description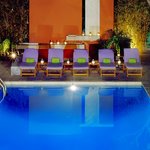 1. The Grafton on Sunset
8462 W Sunset Blvd, Los Angeles, CA 90069
A West Hollywood hotel with a heated saltwater pool and '50s-style decor that may or may not have been featured in the video for "Love Shack", Grafton offers a great alternative travel option for those fed up with traditional hotel experiences.