You don't live in Miami for the reasonable cost of living, great drivers, or viable dating pool. You live here because you've got saltwater in your blood and want sunshine on your skin, and if you're not spending your weekend posting pictures with uncomfortable amounts of turquoise, you're not sure you really live in Miami. And this coronavirus pandemic has got us all feeling the extreme pangs of cabin fever.

You've also spent the last couple months inside, watching the last nice weather until we turn into a six-month steambath. Not that most of us could remember the last time we went to the beach before they were shut down anyway, but much like a club with a rope outside, something about that yellow tape across the entrance to the beach makes us feel like we're missing out. How desperate are we to get outside and do nothing? When they opened South Pointe Park, we crowded it so much they shut it down the next day. Then the following weekend, we shut down the beaches in a city two hours away. Yeah Naples, sorry 'bout that.

It's not just the masses yearning to get back out in the Florida sun. When we asked some local notables what they were planning on doing the first day Miami is open, nearly all of them offered some variation of "get outside." Except for Billy Corben, who sounds like he may not leave his house again until rising sea levels make it mandatory. While they've all been keeping themselves busy during quarantine -- from Marysol Patton bringing food to seniors to Lee Schraeger's weekly bake sales -- they all want to get back to normal life as much as we do. And even though the city will likely be sweltering, that first day back will more than likely be spent in the sun.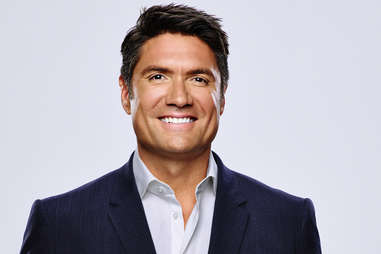 Frolic in the ocean then dinner at Mandolin
"Before all this started, I would take my dogs for walks on the beach, and I haven't done that in almost two months. It's killing me and breaking my soul. So I can't wait to jump in that water with them, there'll be viral videos of the crazy man on the beach with his dogs. I'm going to hug and kiss the people I haven't been able to hug and kiss, I'm going to be very touchy feely and grabby. Then I'm going to have a long, leisurely meal at Mandolin, go through copious glasses of wine, and interact with people who mean something to me and have deep conversation."
—Louis Aguirre, news anchor, WPLG-TV 10
Drive to the Keys and eat conch by the water
"I really want to get on a boat, or maybe go fishing, I think it'll be a very popular way of escaping and getting some free time. My wife and I have been talking about going on a long drive, going down to Isalmorada and getting some conch and looking at the sunset. That's one of our favorite day trips."
—Brad Kilgore, chef/owner of Kilgore Culinary Group, which includes Alter, Kaido, Ember, and Brava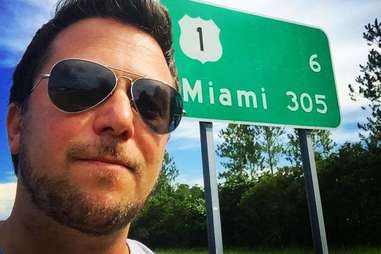 Peruse a farmers' market
"There's a wonderful farmers' market in Pinecrest, and there's a great one in MiMo in Legion Park. I love those, there are businesses that only exist in those markets and I enjoy the customer service. Everyone is a true believer; you don't sit under a tent in 900-degree weather unless you really love what you're selling. You always feel happy to be engaging in business at a farmers' market -- you're happy, they're happy. So I suppose at some point I'll be able to put on a hazmat suit and run up to a couple booths."
—Billy Corben, filmmaker and director of Cocaine Cowboys 2
Eat dinner on a farm
"For me, this industry is everything. So it's going out to eat, and spending time with friends and having a cocktail. The weekend before all this I had 150 people over at Rancho Patel Farm, all industry people, it was so much fun, the weather was perfect. Just being around people who love what we do and think a lot alike, and creating memories like that again."
—Niven Patel Executive chef/owner, Ghee
Get out on a boat in Coconut Grove
"Oh my god, human contact will be the first thing I do! I'm completely alone with two dogs, I have no one to talk to, just live chats with fans and Zooms with my friends. But I'm also looking forward to going on a nice date, out with my guy, going on his boat with him, just enjoying being out on the water."
—Marysol Patton, star of The Real Housewives of Miami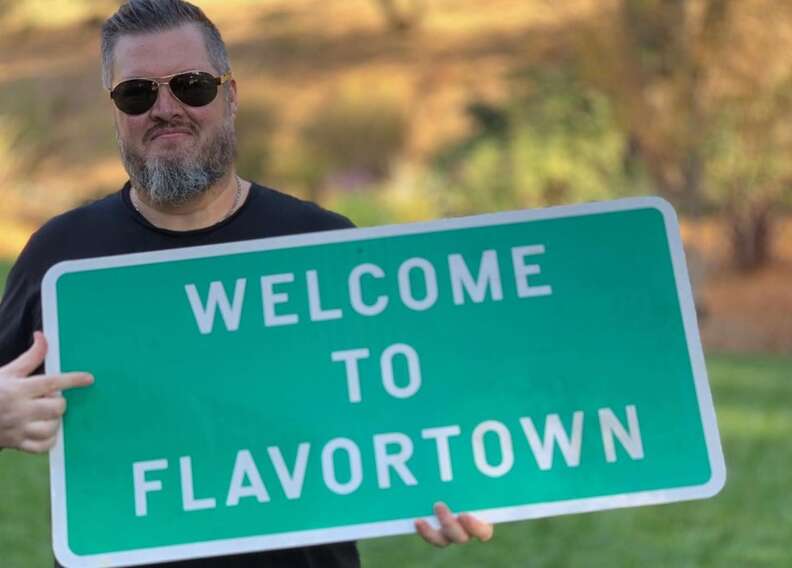 Spar at an MMA gym
"I live on Miami Beach, so just being able to go out into a public space and feel comfortable, touching something, even a surface, or not worrying about that. I would just be excited to go outside without anxiety or to be able to touch somebody else. I'd really love to go back and do my jiu-jitsu and judo. I love fighting like that and sparring and rolling in jiu-jitsu, so I would love to spend a whole day getting beat up at MMA Masters. If it was a Richard Day, that would be it. Eating and fighting."
—Chef Richard Hales, owner, Grateful Hospitality, which includes Blackbrick Chinese, Sakaya, Society BBQ, Bird and Bone
"I live on the ocean and I stare at it all day long, and I walk on my path, but I can't wait to get out there and take my umbrella and my towel and my beach chair and just enjoy the ocean again. I live in Surfside so that's my beach. It's nice, it's not South Beach or very Miami Beachy. I can't wait. Honestly, that is what I've missed the most. And I want to patronize the little mom and pop restaurants in my neighborhood because they need it the most."
—Belkys Nerey, TV personality and host of Bites With Belkys
Staycation by the water
"I'd probably do a staycation. My restaurant is closed on Monday, so I'd leave for Surfside to the Four Seasons Surfside, hang out by the pool all day, day drinking, then have an afternoon cocktail at Le Sirenuse followed by dinner at Surf Club. Then wrap it back up after a day poolside. A couple of cocktails gives you enough energy to start your week off."
—Chef Adrianne Calvo, owner, Chef Adrianne's, Cracked
Work, yoga, and feasting on Italian food
"My ideal day would consist of exercising in the morning, then heading into the office -- with no traffic! -- to work with my team, followed by a relaxing yoga session at home and, finally, a casual dinner with friends at one of my favorite restaurants, like Navé, Bachour, Boia De, or Sapore di Mare. I'm excited to see friends and family, and get a much-needed haircut."
—Lee Brian Schraeger, founder, South Beach Wine and Food Festival
Sign up here for our daily Miami email and be the first to get all the food/drink/fun in town.
Curt Hollingsworth is a Miami native who can't wait to enjoy the sand, the Keys, and any bar that claims they have the best margarita in town.