Montreal's Six Latest & Greatest Resto Openings
Montreal, more than any other Canadian city, is famed for its food -- and that's because its chefs work tirelessly to produce new dishes, menus, and restaurants in what is clearly an effort to make its denizens as plump as their cousins to the south. Here's a peek at some of the most recent & buzz-causing spots to cut the ribbon:
KYO Bar Japonais; 711 Côte De La Place D'Armes
Slapped right in the middle of Old Montreal, KYO was opened by the folks behind Groupe Antonopoulos on June 20th. A chill, bar-oriented Japanese spot, it's decked out in traditional stone & wood, and offers over 25 varieties of sake to drown dishes like yellowtail sushi, Karaage fried chicken, Okonomiyaki seafood crepes, and more importantly: bacon-wrapped grapes, which we can only assume are a traditional Japanese delicacy.
Icône; 3435, boul. St-Laurent
Charles Pariseau (of Le Local fame) has gone all-out with Icône (which he opened in June) by giving it elegant art-deco stylings, a vast wine list, and an impressively classy seasonal menu w/ the likes of smoked duck & white turnips, or Berkshire pork chops w/ mustard cream.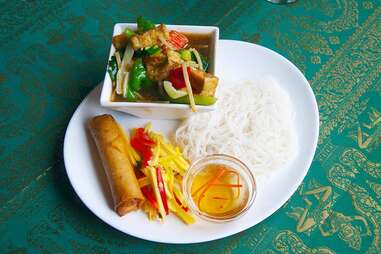 La Petite Mangue; 300 Avenue du Mont-Royal Est
Considering the small number of decent Cambodian eateries in Montreal, the opening of La Petite Mangue is kind of awesome. Swinging the doors of its simple Mile End space in May, they're upping the Southeast Asian ante w/ exotic-spice-laden dishes like the Amok; a basa fish steamed in banana leaf w/ coconut, that people will be running for (!).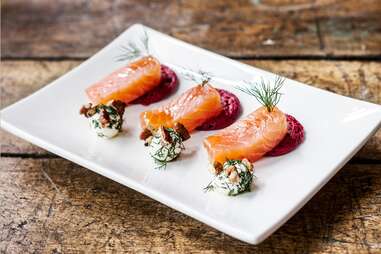 Joverse; 52 rue St-Jacques
It comes as no surprise that the uber-promoters Fab Boss, Karl Meche, & DJ Julian Prince are behind the latest & loudest bistro-cuisine-bar in town. The menu throws out sharers like salmon gravlax w/ pecan ice cream, or beef cheek confit burgers w/ gravy dip, but if you'd rather just have a drink, the spot's got a 2nd floor bar where big-name DJs like Christian Pronovost, Maus, Pat Boogie, and Might Kat like to drop-in and spin.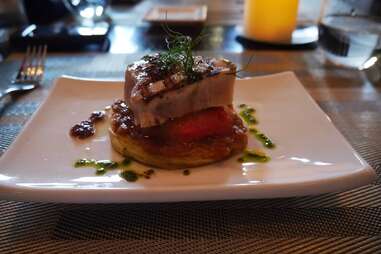 Les Coudes sur La Tables; 2275 Rue Ste-Catherine Est
Les Coudes is a modern-style spot w/ a gleaming polished steel bar and wood floors, and its got a name which roughly translates to "keep the elbows on the table", but don't be fooled; it's probably a trick their menu options are definitely a few notches above casual, w/ classiness like braised lamb shoulder & coco beans, or flank steak w/ polenta & red wine sauce.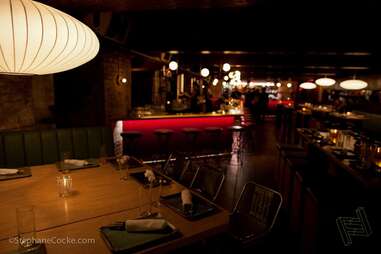 Flyjin; 417 Rue Saint Pierre
Let's face it, Japanese cuisine hasn't really been Montreal's strong suit for the last few years, but maybe that's about to change this summer with the introduction of this sleek-looking izakaya. It's backed by the Les Enfants Terribles and L'Auberge St. Gabriel crew, and they've given it an amazing menu (think foie gras & unagi BBQ or sablefish in sake, maple, and sesame), plus cocktails like the Zen Buddha, which mixes soju, curry, and sparkling sake -- though drinking it will only leave you one hand with which to clap.